How Your Quarantine DIY Projects Impact Your Insurance
Last Updated: 12/2/2021
Advertising & Editorial Disclosure
From new swing sets to full bathroom remodels, the coronavirus has families jumping into DIY projects. Renovations and additions can be great for home quarantine entertainment and provide new fun for pent-up kids. These upgrades and updates will also impact your homeowners, renters and auto insurance.
When you make changes to your home, vehicle or personal property, it's a good idea to review your insurance coverage. Your limits and liability should reflect your current circumstance so that you're adequately insured in an emergency. Some of your quarantine DIY projects could have an impact on your insurance coverage needs and premiums.
Trampolines, Bounce Houses and Pools
Entertaining and engaging our children is a unique challenge during the coronavirus crisis. With schools, playgrounds and summer camps closed, parents are making do with whatever they have in their home or adding new outdoor fun.
Trampoline sales soared in March and April, but the outdoor fun comes with significant risks. Some of the outdoor toys kids love have a high risk of injury. In fact, the American Academy of Pediatrics strongly discourages trampolines because of the injury risk. As a homeowner, you also take on this risk.
Although we all do what we can to stay safe, accidents happen and you could be held liable. If another child visits your home and injures themselves jumping, bouncing or swimming, their family could hold you responsible for medical bills.
Items that increase lawsuit risk include:
Pools
Trampolines
Swing sets
Treehouses
Homeowners insurance helps cover the cost under liability coverage; however, it is limited. The Insurance Information Institute suggests you increase your liability coverage through an umbrella policy when you add outdoor play equipment.
Renovations and Additions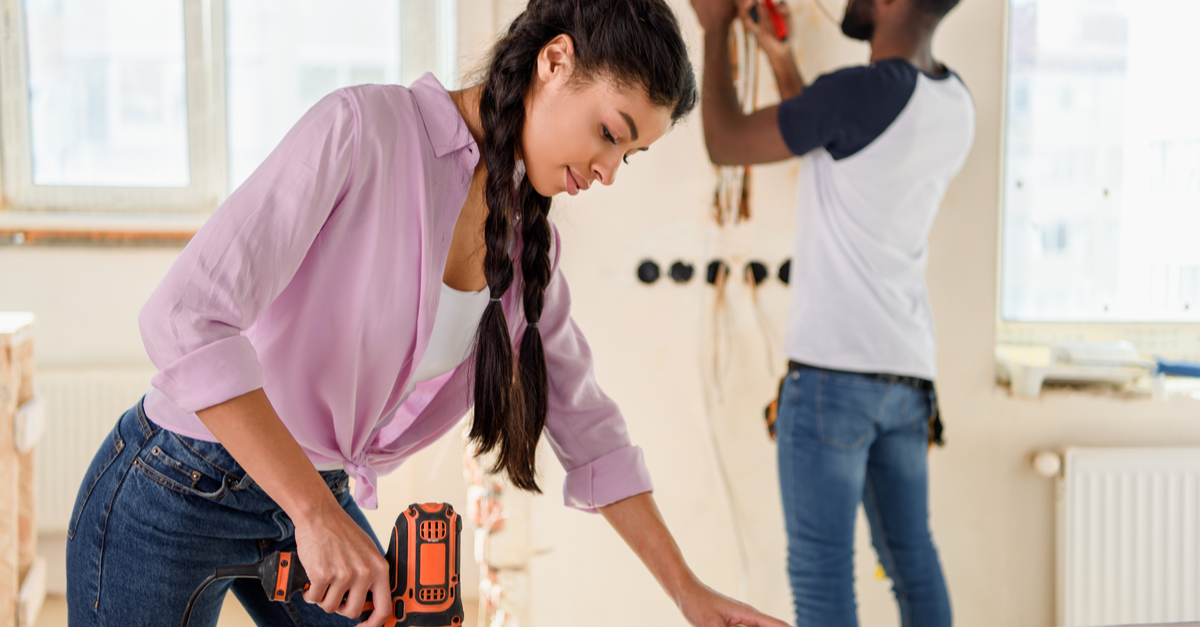 If staying at home made you realize your master bathroom needed an overhaul, you are not alone, and Pinterest is full of new ideas for you. How ambitious you get with your remodel will determine if your insurance coverage will also need a facelift.
Updating paint or adding an accent wall will not have a significant impact on your home's value or your insurance. If you remodel a bathroom, kitchen or basement or add an addition, you likely increased the value of your home, and your coverage needs to reflect that change.
Increasing your dwelling insurance coverage to match your home's value is essential in case of an emergency. If a fire destroys your house, your insurance will only cover the limits of your current insurance plan. If you don't update your policy, you could end up paying more out of pocket to rebuild to the renovated standard. To ensure your policy reflects your home's current value, talk with your agent after any significant renovations.
Renovations That Can Save You Money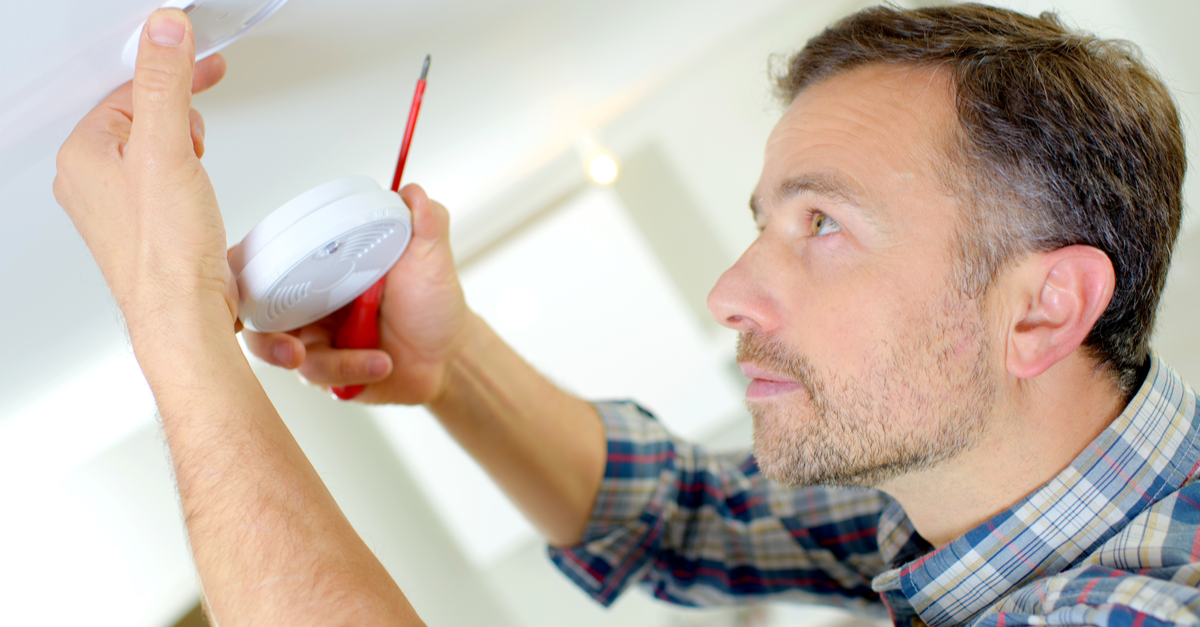 Not all renovations will increase your insurance premiums. There are small changes you can make during quarantine that can save you money. When you make your home safer, modern and disaster-resistant, you may qualify for a discounted rate. The Insurance Information Institute suggests the following steps:
Install storm shutters
Modernize heating, plumbing and electrical systems
Add smoke detectors and fire alarms
Install home security devices
Discounts vary by insurer, but it's essential to ask your agent about available discounts and get quotes from multiple providers to get the best deal on insurance.
Considerations for Renters Insurance
Protecting your home and property is not only for homeowners. Renters also need to review their insurance policies because they can be held liable for injuries or damages.
A landlord's insurance typically only covers the structure of the home as well as liability coverage for a renter's injuries. It does not cover a renter's property and personal belongings inside or outside of the home.
Playsets and Outdoor Equipment
Like homeowners insurance, renters insurance includes both property and liability coverage. Personal liability coverage protects you if an accident happens on your property and a guest is injured. It will help you cover their medical expenses and damages if you are sued.
Outdoor playsets, swings and trampolines increase the risk of an injury. If a neighbor's child plays on your trampoline and breaks his arm, you may be responsible for medical bills. Many basic renters insurance policies include limited liability coverage. Because of the added risk, consider increasing your liability coverage when you add a playset, swing or trampoline.
2. Personal Property
Don't overlook the new items inside and out of your home as well. If you bought a new expensive bike, electronics or an outdoor shed during your time in quarantine, you will want to make sure those items are covered.
There are coverage limits on personal property with renters and homeowners insurance policies. Many insurers suggest a "personal articles" or "floaters policy" to cover more expensive items like jewelry. It's best to check with your insurance provider to determine what policy best fits you and your personal items.
Quarantine Accidents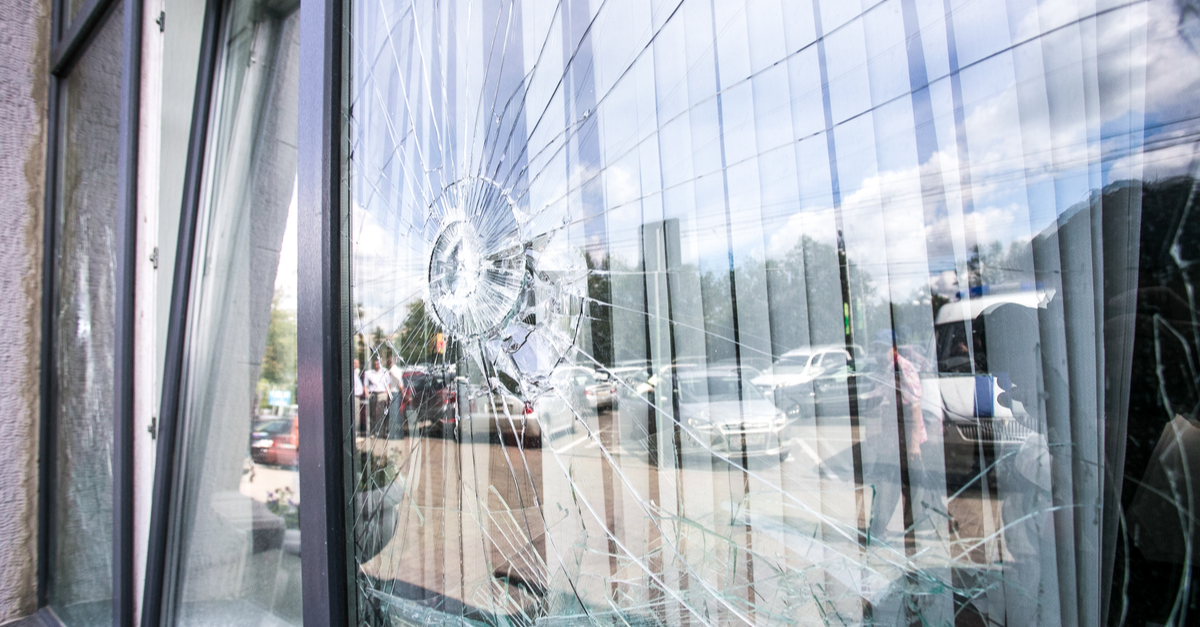 With so much activity in our houses, there are bound to be accidents. Unfortunately, damage to property from quarantine mishaps are not covered by renters insurance. If that inside game of catch breaks a TV or window, your insurance won't cover it.
Your renters insurance also does not cover:
Physical Structures.
Natural Disasters.
Intentional Damage.
Damage from Wear and Tear.
Auto Insurance Savings and Additional Coverage
The coronavirus and quarantine have significantly changed our daily lives, with many of us staying off the roads. This has lowered the risk of driving, and insurance companies have responded with automotive savings to help our finances during these tough times. However, our DIY projects may require additional good auto insurance coverage because of rental truck needs.
Rental Truck Coverage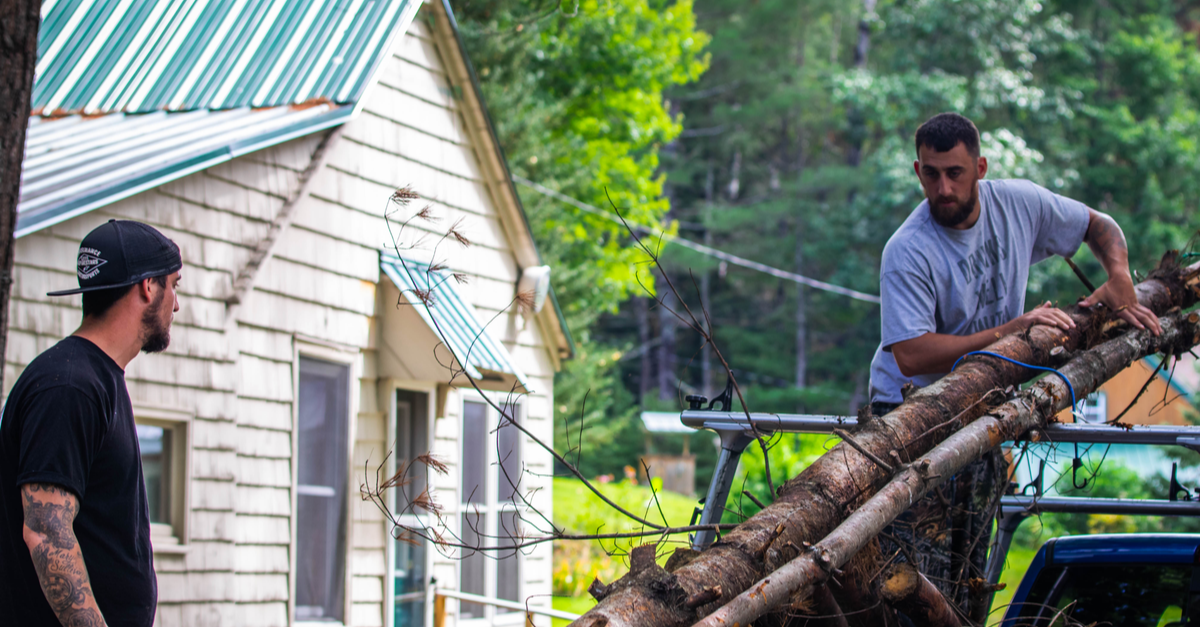 While we may not be driving our primary vehicle as much during COVID-19, many of us don't have the right vehicle for big DIY projects. That means renting a truck or van from a traditional truck rental company or the hardware store. Before you rent, understand your current auto insurance coverage so you don't waste your money.
Collision and Comprehensive Coverage: If you don't have both types of coverage on your regular vehicle, you might not be covered if the rental is stolen or damaged. Along with having both, you should know the dollar amount limit. In many cases, the rental truck is worth more than your vehicle. You may be responsible for damages beyond your limit unless you purchase collision damage insurance from the rental company.
Homeowners or Renters Insurance: Your insurance coverage for your home may include coverage for your belongings if they are stolen from the rental vehicle. However, if you are moving a new, high-value item, you should check with your current insurance provider to see if you need an additional personal article policy.
Liability Insurance: By law, you must have liability insurance coverage. Each state has its own minimum requirements. If you are moving items across state lines, you may need more coverage than you currently have. It's essential to check the insurance requirements for your state as well as where you are picking up and returning the rental vehicle.
Credit Card Insurance Coverage
When paying for a rental vehicle, how you pay makes a difference. Many credit card companies provide you with some additional automotive insurance. It is limited and varies from bank to bank as well as different card levels. The best way to know your insurance protection is to call the customer service number on the back of the card and ask.
If you get into an accident in the rental vehicle without buying additional insurance, your personal automotive insurance will offer some protection, and then your credit card benefits will be a secondary layer of protection.
Insurance Savings
For those looking for ways to cut spending during the coronavirus crisis, auto insurance companies are trying to help. Many of them are offering rebates and discounts because we are not driving as much as usual.
During quarantine, take the opportunity to review your policy and compare car insurance quotes to find savings. Check with your current agent to see what changes you can make to your policy while you are driving less.
Insurance Considerations Before a DIY Project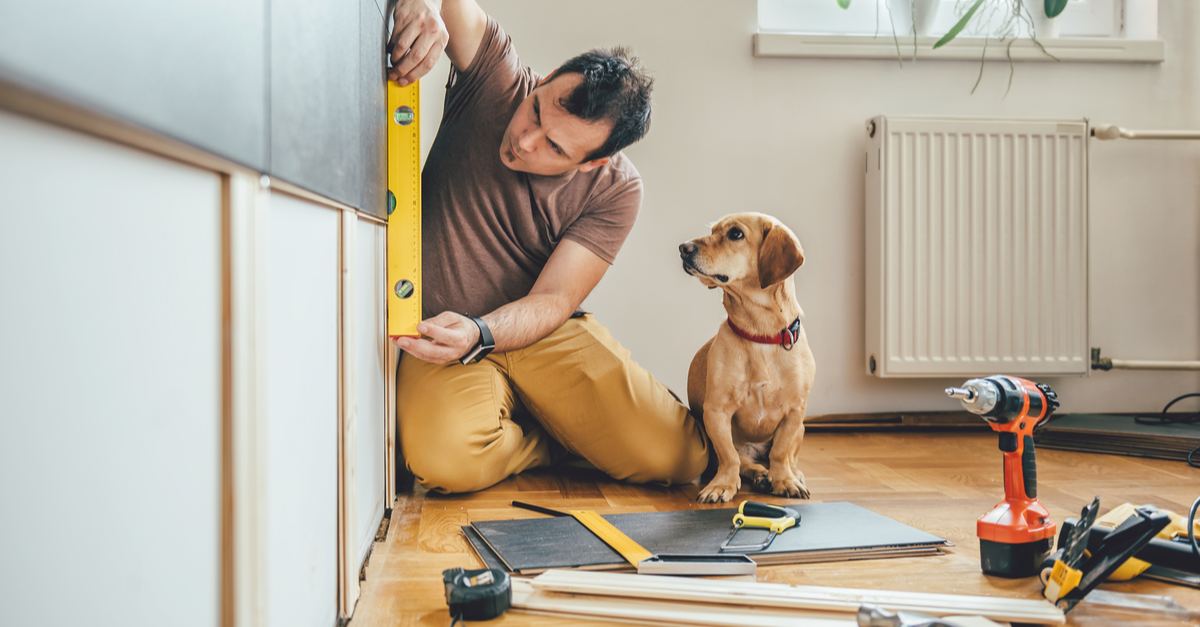 The coronavirus epidemic has forced millions of people to find comfort and entertainment at home. With stay-at-home orders in most states, we're all working to remain productive at home. DIY projects are a great way to stay busy and create new, fun spaces for your family.
Before your DIY project gets underway, take a moment to consider the insurance impacts. Additions and updates can increase your home's value as well as increase your liability risk. Both changes are manageable when you work with your insurance provider to ensure your coverage matches your needs.
About the Author
Danielle Kiser is a former TV news producer and writer for MoneyGeek.
Sources