While buying a home security system is yet another expense that you probably aren't eager to incur, especially if it comes with a monthly subscription, it could keep your belongings far safer than they currently are.
Some home insurance companies offer a safe home discount for security or alarm systems for homeowners who install them.
If you're thinking about getting a home security system and are particularly interested in the homeowners insurance discounts available, here's what you need to know.
How Much Can Homeowners Save on Home Insurance?
You could save up to 20% if your home has a robust home security system that monitors the house — that is, if someone trips your alarm, a home security monitoring service is alerted.
"Usually discounts are in the range of 2% to 15%, depending on the type of security you have," says Loretta L. Worters, vice president of media relations at the Insurance Information Institute. "There are some companies that can provide a discount of up to 20% for a sophisticated alarm system with a monitoring system in place. The discount may not outweigh the cost of the monitoring service. However, still, there is peace of mind having that kind of system in place."
Which Companies Offer These Discounts?
Most insurer offers a discount for a homeowner protecting their home with a security system. A few of the insurers that mention discounts on their websites include the following:
To receive the full 20% discount, it depends on how sophisticated your burglar alarm system is.
For instance, Worters says, "Having deadbolts generally entitles you to a small discount, but they have to be on all your doors — not just your front door, for example. If there's a smart lock with a keypad, that may mean a greater discount. Burglar alarms have a slight discount, and gated communities usually get some discount."
Insurance companies suggest you talk to a customer service rep or your insurance broker and tell them what type of security system you have. Then they can give you a discount, usually between 2–15%.
What Type of Equipment or Products Are Defined as Security Devices?
Generally, a home security system will have door and window sensors, motion sensors — inside and outside — and possibly silent alarms or loud ones with sirens. It'll likely have security cameras and maybe a yard sign or window stickers notifying people that you have a home security system.
Depending on your budget, you could buy a home security system for a couple of hundred bucks or go higher and spend thousands of dollars.
Many of the best home security systems involve having professionals install them, and then there will likely (but not always) be a monthly fee that goes with it.
For instance, Vivint charges $29.99 a month, or higher, to have your home monitored. It may seem like a lot, but your home is being watched 24/7, and there are perks like having Vivint's specialists call the police if you're in trouble — they'll try contacting you first before they reach out to the police.
A few popular home security products include Blue by ADT, Frontpoint, SimpliSafe and Ring.
Where Can These Home Security Products and Devices Be Found?
If you want a home security system that monitors your home day and night, like SimpliSafe or Ring, you can go to their websites and click "shop" or "products" and go from there.
You can also go to websites and stores like Amazon.com, Walmart and Target to find plenty of home security system cameras, sensors (such as motion, light and driveway), window alarms and much more. For example, Walmart has a single beam infrared radiation detector automatic door light sensor burglar alarm currently selling for about 12 bucks.
You could put together your own burglar alarm system if you don't feel like you need a home security service watching over your home 24/7. And you may still likely get some good homeowners insurance discounts, as long as your insurer feels that your home is protected.
Other Ways to Reduce Your Homeowners Insurance
If your homeowners insurance doesn't offer a discount for having a home security system, that may be a reason to do some comparison shopping and consider switching insurers.
Or, if you like your insurer and don't want to switch policies, you might try bundling and see if you can have the same insurer cover your homeowners insurance and car insurance. The average bundling discount is 17%. You could be saving a lot of money.
The average cost of homeowners insurance is $1,979 a year. Your home is your most valuable asset, and so if you can bring down the price, the math can add up favorably month after month.
How to Keep Your Home Safe
If you're not looking to spend on a sophisticated home security system or purchasing different devices to create your own, Worters suggests a few easy steps you can take to make your home safer:
1
Install motion sensor lights, deadbolt locks and upgrade patio/sliding glass door locks.
2
Trim shrubs and bushes to eliminate hiding spots, and never hide keys outside.
3
Don't announce your vacation or trips on social media.
Working from home may make your home safer, too, since you'll be home. "According to FBI data, most break-ins occur during the day between 10 a.m. and 3 p.m. This is because people are least likely to be home. With people working remotely now since COVID, I'd imagine the break-ins are less frequent," Worter says.
Still, you'll want to be careful. If you're interested in keeping burglars at bay and chasing away sky-high homeowners insurance premiums, no solution beats a comprehensive, robust home security system.
About Geoff Williams
---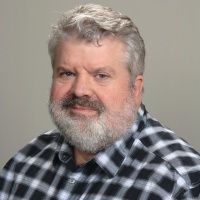 ---