If you own a condo, your homeowner association will cover damage to the exterior of your building in the case of a disaster. However, they won't cover any damage to the interior of your condo or your possessions. That's where condo insurance comes in: also known as walls-in coverage, condo insurance protects everything inside your unit. MoneyGeek ranked the best condo insurance companies based on affordability, customer satisfaction and financial stability.
Condo insurance, also known as an HO-6 policy or walls-in coverage, protects the inside of your condo and your possessions.
Condo insurance covers your unit, personal property, personal liability and loss of use if you're unable to inhabit the home.
Condo insurance typically doesn't cover floods, earthquakes or wear and tear.
What Is Condominium Insurance?
Condo insurance is similar to homeowners insurance and renters insurance but is specifically designed for condominiums. While your homeowner association typically covers any damage to your building's exterior, you're responsible for damage to the inside of your unit.
Condo insurance helps protect your property, including appliances, personal property and the unit itself. It can cover damages from various causes, including fire and smoke, vandalism, lightning and more. While you might think you receive enough protection from your HOA's master policy, it's still important to insure everything inside your apartment to protect against damage.
What Is an HO-6 policy?
An HO-6 policy is another term often used to refer to condo insurance. Condo insurance and HO-6 insurance are generally used interchangeably to refer to the same insurance product. In insurance industry terms, basic homeowners insurance is an HO-3 policy, renters insurance is an HO-4 policy and comprehensive homeowners insurance is an HO-5 policy.
5 Best Condo Insurance Companies for 2023
We ranked the best condo insurance companies using their J.D. Power customer satisfaction score, AM best financial stability score and MoneyGeek affordability ranking. We ranked each factor out of 5, and then these factors were combined to calculate a score out of 100.
Why Do You Need Condo Insurance?
While you might think that you're already covered for damage to your condo thanks to your homeowner association, that typically only covers the exterior of your building and any shared-use spaces. Nothing inside your condo is covered by your homeowner association and requires additional condo insurance coverage. Condo insurance includes:
Physical damage to the condo
Personal property
Liability and medical payments
Loss of use coverage
Condo loss assessment
In some cases, you may be able to add additional protections to your condo insurance. If you have particularly valuable property, you may want to purchase supplemental coverage to protect those possessions. You may also want to add additional coverage if you live in an area prone to floods, earthquakes or other natural disasters that aren't covered by your existing policy.
How Much Condo Insurance Coverage Do You Need and What Does It Cover?
How much condo insurance you need depends on a variety of factors. Condo insurance typically covers everything from the walls in when it comes to your condo. If your homeowner association master policy includes all-in coverage, you won't need to insure the basics like appliances, wiring and plumbing. On the other hand, if the master policy only includes "bare walls" coverage for the structure and common areas, you'll need to insure everything inside your condo. Regardless of how much the master policy covers, you'll also need insurance for your personal belongings, appliances and other property.
Personal Property Coverage
Personal property coverage covers the belongings inside your condo, including furniture, clothing, electronics, artwork, jewelry and other valuables. If you have many valuable items, you may want to opt for RCV or replacement cost value coverage, which will pay to have your items replaced if they're damaged or destroyed. If you don't need as much coverage for valuable items, ACV or actual cash value coverage should suffice.
Liability Coverage
Liability coverage protects you if someone is injured on your property. It may also cover damage to someone else's property that occurs in your home. Most condo insurance policies automatically include liability coverage, but it's especially important to make sure that it's a part of your policy if you entertain frequently or often have guests.
Living Expense Coverage
Living expense coverage covers your expenses if you need to find alternate accommodations due to damages in your condo. This is also sometimes known as loss of use coverage and can include hotel stays, food and more. Living expense coverage is included in most condo insurance policies.
MONEYGEEK EXPERT TIP
If possible, you should customize your insurance coverage depending on your circumstances, including the value of your personal property and how often you entertain guests at your condo.
What to Know About Your Condo HOA Policy and Insurance Coverage
Condo HOA policies typically cover any damage to your condo's external structure, as well as damage to any shared communal spaces. In some cases, HOA master policies may include damage to items built into your unit, like plumbing and electrical wiring. You should ask if your HOA master policy covers:
Bare walls coverage that only includes the external structure
All-in coverage that covers things like plumbing, wiring and some appliances
Original specifications coverage that covers only fixtures that originally came with the condo
Coverage for shared spaces
Other Cheap Home Insurance Providers
Condo Insurance Shopping Tips & Advice
When shopping for condo insurance, you shouldn't just go with the first policy you look at. Be sure to compare different policies and get the coverage that meets your needs. When shopping for condo insurance, you should:
Compare quotes from several different insurance providers
See how much your HOA master policy covers
Take stock of your possessions to see how much coverage you need
Update your policy if you add any valuable new possessions to your home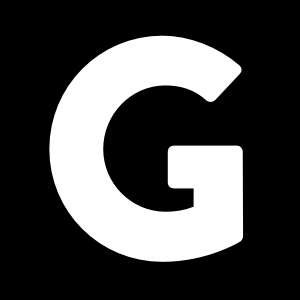 GEICO
Geico provides condo insurance at affordable rates, with plans that protect against losses from fire, lightning, smoke, vandalism, theft and more. On Geico's highly trained service agents make shopping for and making a claim simple.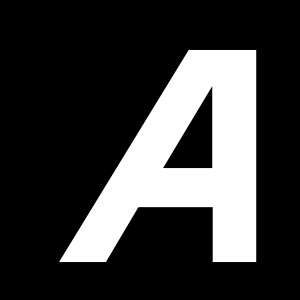 Allstate
Allstate's condo insurance policies help protect you with a range of coverages, including personal liability, guest medical coverage, building property protection and personal property coverage. Agents can help you assess what insurance you need and what is covered by condo association coverage.
Condo Insurance Frequently Asked Questions
Condo insurance is vital for protecting your property and personal possessions. Have questions about purchasing condo insurance? We have answers.
Read More on Home Insurance
About Margaret Wack
---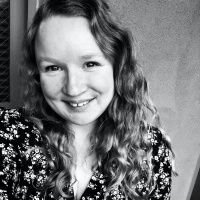 ---