MoneyGeek Analysis:
Drownings Reach a 5-Year High, and 1 in 5 Victims Are 19 or Younger
Advertising & Editorial Disclosure
Last Updated: 5/17/2023
A drowning can occur in any body of water, including lakes, rivers, oceans, public pools or your swimming pool at home. While people of all ages drown yearly, many victims are children. Victims 19 and younger comprise 22% of drowning deaths, with almost 17% occurring in the 1-4 year age group.
MoneyGeek analyzed data from the Centers for Disease Control and Prevention's Wide-ranging Online Data for Epidemiologic Research (CDC WONDER) to find which states have the highest drowning rates to help bring awareness to the importance of swimming safety there and across the country.
Key Findings:
Drowning deaths are the highest they've been in the last five years, with 4,337 drownings taking place in 2021. In the past five years, a total of 19,625 drownings have occurred in the U.S.

1 in 5 people who die by drowning are 19 or younger. Children between the ages of one and four make up 1 in 6 of all drowning victims nationally.

Hawaii has the most drowning deaths when normalized for population, with 3.38 deaths per 100,000 residents annually.

Florida has the highest total number of drowning deaths of any state, with 11,200 since 2019 and an average of 3,733 drownings per year.
Worst States for Drowning Deaths in the US
MoneyGeek's study analyzed accidental drowning deaths in all states from 2019 to 2021 using CDC WONDER data. For state ranking, we took the average annual drownings divided by 100,000 residents to control for population density.
Hawaii has the highest drowning rate normalized by population, with an average of 133 drownings per year and 3.38 deaths per 100,000 residents. Florida has the most drownings overall, averaging 3,733 deaths per year and 2.08 deaths per 100,000 residents.
The infographic below shows how each state compares, ranked by deaths per 100,000 residents and average annual drowning deaths.
15 States With the Highest Drowning Death Rates
| | State | Average Drowning Deaths per 100,000 Residents | Average Number of Drownings Per Year |
| --- | --- | --- | --- |
| 1. | Hawaii | 3.38 | 133 |
| 2. | Alaska | 3.01 | 26 |
| 3. | Montana | 2.18 | 180 |
| 4. | Florida | 2.08 | 3,733 |
| 5. | Louisiana | 2.07 | 299 |
| 6. | Oklahoma | 1.74 | 723 |
| 7. | Mississippi | 1.71 | 287 |
| 8. | Arkansas | 1.70 | 202 |
| 9. | New Mexico | 1.68 | 333 |
| 10. | Nevada | 1.62 | 314 |
| 11. | South Carolina | 1.52 | 615 |
| 12. | Alabama | 1.49 | 238 |
| 13. | South Dakota | 1.46 | 182 |
| 14. | Arizona | 1.44 | 1,072 |
| 15. | Oregon | 1.43 | 761 |
Drownings Are Happening More Frequently: Here's What You Can Do to Protect Your Loved Ones
Protecting your loved ones — especially children — from drowning means being proactive. Drowning can happen in seconds and is often silent; it's also the No. 1 cause of death for children ages 1-4. Putting children in this age group in swimming lessons can reduce their drowning risk by up to 88%, according to a case study by the Archives of Pediatric & Adolescent Medicine.
A recent survey conducted by The Harris Poll for the Pool & Hot Tub Alliance and Step Into Swim found that 83% of parents of children 14 and under who responded are confident their children can be safe around water, yet only 52% are aware of places that offer local swimming lessons, which can significantly lower a child's risk of drowning.
Floaties and water wings are not enough to keep kids safe in the water, yet The Harris Poll found 66% of respondents believe they are. Rowdy Gaines — Olympic Swimmer and Vice President of Partnerships and Development at the Pool & Hot Tub Alliance and leader of the Step Into Swim initiative — advises parents and homeowners with pools to adopt the National Drowning Prevention Alliance (NDPA) Layers of Protection Program in place, which include:
1
Supervise.
This includes supervision during both water and non-water activities in and around all bodies of water.
2
Construct barriers.
Pool safety covers, self-closing and self-latching gates and fencing along all four sides of the pool are all essential barriers preventing unsupervised pool access.
3
Install alarms.
Audible and visual alarms can immediately alert adults of access during non-swimming times — when 70% of youth drownings occur.
4
Educate children in water competency.
Prepare children for water emergencies by enrolling them in swimming lessons and teaching water competency and survival skills with a CPR-certified instructor.
5
Ensure everyone knows what to do if there's an emergency.
Ensure that adults and children alike are aware of age-appropriate actions to take in an emergency. This can include calling 911, performing CPR and being a swim buddy or a watcher to ensure no one is alone in and around the pool.
6
Create a family water safety plan.
Creating a family water safety plan can add an extra layer of protection to prevent accidental drowning. Instill rules like removing all toys when the pool isn't in use, talking to teens about risky behaviors and never swimming alone (particularly young children).
Setting safety rules for everyone should also be part of a homeowner's pool safety standards. Printing out these rules and displaying them, attending to children at all times near the pool, limiting running and never swimming alone are other pool safety guidelines to include.
While homeowners insurance covers swimming pools, there are likely requirements you'll have to follow to ensure you're adequately covered. Angel Conlin, Chief Insurance Officer at Kin Insurance, says that Kin requires that homeowners have, at minimum, a four-foot fence with a locking gate and keep the pool filled with water at all times.
Besides having coverage for the pool against damage, homeowners should consider the liability exposure a pool creates. If someone injures themselves or accidentally drowns, you could be sued. Working with your insurance agent can ensure you have enough coverage to protect yourself financially and minimize risks. If the liability coverage on your home insurance policy is not enough, consider purchasing a personal liability umbrella policy.
Expert Insights
What are the best safety measures pool owners can take to reduce the risk of pool-related injuries and deaths and decrease their liability exposure?

What can parents do to keep their kids safe around bodies of water, including pools, lakes, rivers and oceans?
Andrew Leeds
Vice President of Homeowners Claims at Plymouth Rock Assurance
Rowdy Gaines
Olympic Swimmer and Vice President of Partnerships and Development at the Pool & Hot Tub Alliance
Methodology
MoneyGeek analyzed CDC WONDER data from 2019 to 2021 to find accidental drowning statistics by state. We only analyzed incidents of unintentional drowning, excluding homicide or suicide from the analysis. To rank states, we averaged drownings per year and divided them by 100,000 residents to normalize for population density.
Additionally, MoneyGeek analyzed CDC WONDER data from 2017 to 2021 to better understand how drowning trends have changed in the United States as a whole.
Full Data Set
The data points presented are defined as follows:
Average Drowning Deaths per 100,000 Residents: Average number of annual drowning deaths from 2019-2021 divided by 100,000 residents.
Total Drowning Deaths (19–21): Sum of all drowning deaths from 2019 to 2021
Average Drownings Per Year: Average number of people who drowned per year from 2019 to 2021.
| State | Average Drowning Deaths per 100,000 Residents | Total Drowning Deaths (19–21) | Average Drownings Per Year |
| --- | --- | --- | --- |
| Hawaii | 3.38 | 399 | 133 |
| Alaska | 3.01 | 79 | 26 |
| Montana | 2.18 | 539 | 180 |
| Florida | 2.08 | 11,200 | 3,733 |
| Louisiana | 2.07 | 897 | 299 |
| Oklahoma | 1.74 | 2,168 | 723 |
| Mississippi | 1.71 | 860 | 287 |
| Arkansas | 1.70 | 606 | 202 |
| New Mexico | 1.68 | 998 | 333 |
| Nevada | 1.62 | 941 | 314 |
| South Carolina | 1.52 | 1,846 | 615 |
| Alabama | 1.49 | 715 | 238 |
| South Dakota | 1.46 | 545 | 182 |
| Arizona | 1.44 | 3,217 | 1,072 |
| Oregon | 1.43 | 2,282 | 761 |
| Maine | 1.40 | 968 | 323 |
| Texas | 1.37 | 7,051 | 2,350 |
| Idaho | 1.36 | 777 | 259 |
| Kentucky | 1.35 | 1,099 | 366 |
| Washington | 1.32 | 3,475 | 1,158 |
| Tennessee | 1.31 | 2,652 | 884 |
| Missouri | 1.31 | 2,344 | 781 |
| New Hampshire | 1.29 | 659 | 220 |
| Wyoming | 1.26 | 139 | 46 |
| West Virginia | 1.25 | 1,238 | 413 |
| Georgia | 1.24 | 2,464 | 821 |
| Utah | 1.22 | 964 | 321 |
| Colorado | 1.17 | 2,800 | 933 |
| Vermont | 1.16 | 451 | 150 |
| Michigan | 1.16 | 4,241 | 1,414 |
| Minnesota | 1.13 | 3,700 | 1,233 |
| Indiana | 1.13 | 1,636 | 545 |
| California | 1.11 | 8,422 | 2,807 |
| North Dakota | 1.09 | 223 | 74 |
| Ohio | 1.08 | 5,241 | 1,747 |
| North Carolina | 1.08 | 4,532 | 1,511 |
| Wisconsin | 1.07 | 5,443 | 1,814 |
| Kansas | 1.06 | 1,302 | 434 |
| Illinois | 1.04 | 3,892 | 1,297 |
| Iowa | 1.02 | 1,645 | 548 |
| Virginia | 1.01 | 2,927 | 976 |
| Rhode Island | 1.00 | 637 | 212 |
| Maryland | 0.91 | 2,313 | 771 |
| Nebraska | 0.91 | 597 | 199 |
| Pennsylvania | 0.80 | 6,427 | 2,142 |
| Massachusetts | 0.75 | 2,999 | 1,000 |
| New York | 0.72 | 5,377 | 1,792 |
| Connecticut | 0.72 | 1,364 | 455 |
| New Jersey | 0.70 | 1,666 | 555 |
| Delaware | 0.64 | 206 | 69 |
| District of Columbia | 0.62 | 147 | 49 |
About Mandy Sleight, Licensed Insurance Agent
---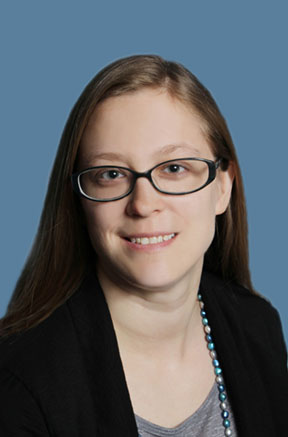 ---