State Farm is MoneyGeek's top choice for low-income car insurance. For individuals with lower credit scores, Nationwide might offer the best rates. In the majority of states, State Farm stands out as the top insurer for low-income drivers.
Best
Low-Income
Car Insurance
2023
Best Low-Income Car Insurance Company
State Farm emerges as the leading choice for low-cost car insurance overall, with a MoneyGeek Best Score of 88 (out of 100) at $409 per year.
For drivers who aren't on the road often, pay-per-mile insurance emerges as a modern solution, offering cheap car insurance by charging based on actual miles driven.
Several states offer government-funded car insurance assistance programs for low-income drivers, ensuring they get the coverage they need without overspending.
Best Low-Income Car Insurance
MoneyGeek found that, on a national level, State Farm offers the best liability-only car insurance for low-income drivers:
State Farm: MoneyGeek Score of 88 out of 100 ($409 per year)
GEICO: MoneyGeek Score of 88 out of 100 ($424 per year)
State Farm offers a variety of discounts to low-income drivers, including discounts for good student drivers, drivers with multiple vehicles, and drivers who have taken a defensive driving course. State Farm also offers a low-mileage discount for drivers who don't drive very much.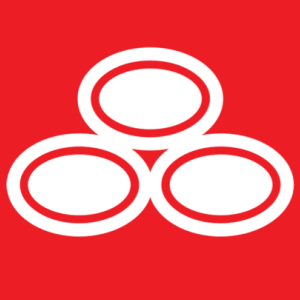 State Farm
State Farm stands out as a preferred choice for low-income drivers, offering diverse discount opportunities. The company offers a range of tailored discounts, including rewards for academic achievements through their good student discounts. Households with multiple vehicles can benefit from multi-vehicle discounts, and those who take the initiative to enhance their driving skills can benefit from defensive driving course discounts.
State Farm offers flexible payment options, ensuring that everyone can find a plan that aligns with their budget. For a minimal fee, roadside assistance can be added, offering peace of mind for scenarios like flat tires or dead batteries. State Farm also offers a low-mileage discount for drivers who don't drive much.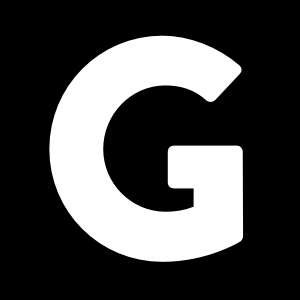 GEICO
GEICO is another great choice for low-income drivers with its extensive range of discounts and competitive rates. They offer savings for good students, those with multiple policies, and drivers who pay their premiums in full. Additional discounts are available for those who've taken defensive driving courses, installed anti-theft devices, maintained a clean driving record, or bundled their car insurance with other GEICO policies like homeowners or renters insurance. Often cited as one of the most affordable car insurance providers, GEICO is a prime option for those aiming to maximize savings on their premiums.
When searching for low-cost car insurance, be wary of providers that offer cheap rates at the expense of service quality. The best insurance provider for you will depend on factors like your driving profile, habits, and location. Each insurer has its method for setting premiums, so you might get different quotes from various agents.
MoneyGeek evaluated car insurance options by considering customer satisfaction, affordability, coverage depth, claims processing, and company stability. Based on our research, we've identified companies that offer both affordability and quality service.
Best Low-Income Car Insurance for Poor Credit
MoneyGeek found that Travelers and GEICO offer the best car insurance for low-income drivers with poor credit: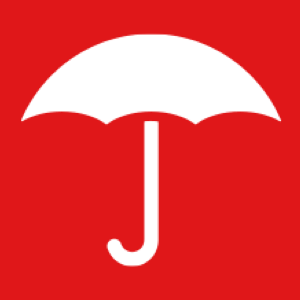 Travelers
Travelers is a great option for low-income drivers with poor credit. They provide competitive rates gap insurance, offer accident forgiveness, minor violation forgiveness, and the IntelliDrive usage-based insurance program, which rewards safe drivers with discounts.
Travelers includes popular auto insurance add-ons like roadside assistance, new car replacement, gap insurance, and rental car or travel reimbursement. However, they don't provide deductible modification or better car replacement, unlike many other insurers.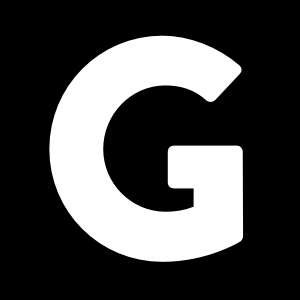 GEICO
GEICO is a cost-effective insurance provider for drivers with poor credit seeking liability-only car insurance due to its competitive rates and understanding approach to credit challenges.
According to the GEICO website, they assure customers that they will never deny insurance based on a credit-based insurance score. If a major life event heavily impacts your score, GEICO claims they will take that into consideration, ensuring it doesn't adversely affect your premiums.
With these customer-centric policies, combined with their extensive discounts and flexible payment plans, GEICO emerges as a top choice for many seeking affordable liability-only coverage.
Your income doesn't determine your insurance score. However, your credit score does. Where you reside, which can sometimes correlate with your income level, also influences your insurance costs.
But here's some good news for those with poor credit: There are proactive steps you can take to manage costs. By maintaining a clean driving record and taking advantage of available discounts, you can make a positive impact on your premiums. And with sound financial decisions and time, your credit score has the potential to improve, which could lead to more favorable insurance rates.
Best Low-Income Car Insurance by State
MoneyGeek found that State Farm offers the best low-income car insurance across 16 states. Auto-Owners Insurance ranks second with the best offering across eight states.
The state you reside in plays a pivotal role in your car insurance costs. Each state has its own insurance regulations and minimum coverage requirements, which can directly influence premiums. For instance, no-fault states might have different rates than those using a "tort" system. Additionally, areas with higher risks, be it due to more accidents, thefts, or natural disasters, often see elevated rates.
When hunting for the cheapest car insurance in your state, you should compare the same coverage across different insurers. Different coverage levels can drastically affect the price, so ensure you're looking at identical policies to see which is the most cost-effective.
Other Ways to Get Low-Income Car Insurance
Non-owner and pay-per-mile car insurance can offer cost-effective ways to stay insured. By aligning insurance costs more closely with actual vehicle usage, these options can be more affordable and tailored to individual needs.
Non-owner car insurance typically costs less than standard auto insurance because it only provides liability coverage. It doesn't cover damages to the car you're driving since it's assumed you don't own a vehicle.

This type of insurance is perfect for those who occasionally drive but don't own a car. Whether you're borrowing a friend's vehicle or renting one, non-owner insurance ensures you're covered without the need for a full auto policy.

Having continuous insurance coverage can prevent you from being penalized for lapses in coverage. This can be beneficial when you decide to purchase a car and a full insurance policy in the future.

Pay-Per-Mile Car Insurance

As the name suggests, with pay-per-mile insurance, you're charged based on the miles you drive. If you're a low-mileage driver, this can result in significant savings compared to a traditional policy.

Knowing that you're being charged by the mile can be an incentive to drive less, which not only saves money on insurance but also on fuel and vehicle wear and tear.

These policies often come with modern telematics devices that monitor your mileage accurately, ensuring you're billed correctly. Some of these devices can also provide feedback on driving habits, potentially helping you become a safer driver.
Is There Government Assistance for Car Insurance?
Some states, like California and Hawaii, offer more ways to get car insurance for low-income drivers.
California: The state offers the Low-Cost Automobile Insurance Program (CLCA) for good drivers within 250% of the federal poverty limit. It provides liability insurance for primary and eligible secondary drivers of cars valued at less than $25,000. The coverage limits are 10/20/3.
New Jersey: The Special Automobile Insurance Policy (SAIP), known as the dollar-a-day program, provides medical-only coverage for low-income drivers enrolled in federal Medicaid with hospitalization. It covers emergency medical treatment up to $250,000 and offers a $10,000 death benefit.
Hawaii: The Assistance to the Aged, Blind, or Disabled (AABD) program provides financial assistance for auto insurance to those 65 or older, legally blind individuals, permanently disabled individuals, or those living with or caring for an AABD recipient. Eligible individuals get free auto insurance if their income is below 34% of the Federal Poverty Level.
Maryland: While not specifically for low-income drivers, the Maryland Automobile Insurance Fund caters to drivers rejected by private insurers due to reasons like poor credit, traffic violations, or being high-risk.
Eligibility rules for these state-funded car insurance programs can change frequently. So, if you're considering tapping into these resources, it's a smart move to check in with your local offices regularly.
If you are a low-income driver in need of assistance, these programs offer an affordable route to meet state-mandated minimum car insurance requirements without straining your finances.
Auto Insurance
Auto Insurance
Frequently Asked Questions
To help you make an informed purchase, MoneyGeek answers common questions about the best providers for low-income car insurance.
About Mark Fitzpatrick
---
---