On Average, Farmers offers the cheapest rates for full-coverage policies and state minimum-level car insurance in Plano. USAA offers the second-cheapest premiums in the city for full coverage, on average. However, only military members and their families qualify for its policies.
According to MoneyGeek's rankings, GEICO is the best company overall for its affordability and quality of service. Car insurance costs vary across driver profiles and coverage levels. If you have a speeding ticket, State Farm has the best rates in the city, on average.
best
auto insurance
Plano
2023
The Cheapest and Best Car Insurance in Plano
The Cheapest Car Insurance Companies in Plano
On average, the cheapest car insurance carriers in Plano for full coverage car insurance are:
Farmers: $788 per year
State Farm: $879 per year
If you come from a military background, USAA may also offer the most affordable coverage in the city. On average, the company features the second-cheapest coverage in the city.
The insurer with the highest rates in Plano is The General. Its policies cost an average of $2,332 per year, which is higher than the cheapest provider by $1,544 per year.
A full-coverage car insurance policy has higher premium rates than minimum coverage, but it also offers higher limits. Rates change across drivers depending on their individual circumstances.
Cheapest Car Insurance in Plano
Full Coverage 100/300/100
MoneyGeek's methodology page details how we collect data from various insurers. For this study, we used a sample 40-year-old male driver seeking full coverage to determine the average rates for insurers in Plano.
Minimum liability coverage has lower rates compared to full coverage car insurance since it does not include comprehensive and collision insurance.
A full coverage policy, on the other hand, contains liability insurance and the following two types of car insurance:
Comprehensive Insurance: This insurance covers the cost of damages following vandalism, theft, natural disasters or other non-collision related accidents.
Collision Insurance: This coverage projects against the cost of damage after hitting a stationary object or another car.
Drivers with old vehicles may want to buy liability-only insurance. If you purchase a full-coverage policy for an old car, you may end up paying higher premiums than the worth of the car.
Compare Car Insurance Rates in Plano
Ensure you're getting the best rate for your car insurance. Compare quotes from the top insurance companies.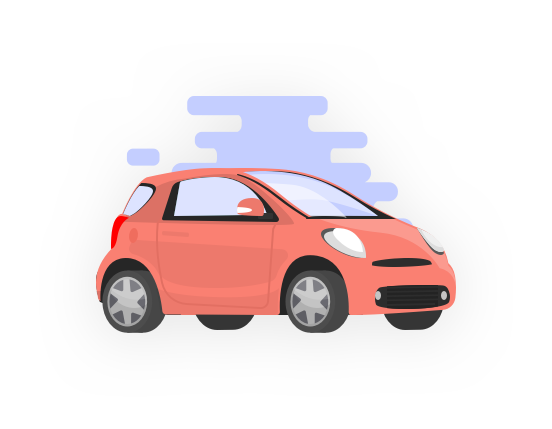 Cheapest Car Insurance in Plano for Minimum Coverage
The lowest rates in Texas, including Plano, apply to state minimum car insurance. While this type of policy is cheap, it may fail to provide adequate coverage following an at-fault accident, leaving you to cover costs yourself.
The cheapest companies in Plano, on average, for state minimum insurance are:
Farmers: $422 per year
State Farm: $489 per year
Former and current military members may also consider purchasing cheap car insurance from USAA. On average, this provider offers the cheapest minimum coverage in Plano at $407 per year.
On average, the most costly insurer in the city is The General, at $1,162 per year. This average rate is higher than the cheapest carrier by $740.
Several factors influence the cost of car insurance in Plano, including coverage amount. See how rates change for different coverage amounts using the table below.
Cheapest Minimum Liability Car Insurance in Plano
While state minimum coverage offers the cheapest rates, this insurance also offers the least amount of protection. It only includes the required limits in Texas of 30/60/25.
If you are involved in an accident and the cost of damage or injury exceeds your minimum coverage policy limits, you will need to cover any additional costs yourself. For example, if the medical bill for people involved in the accident amounts to $80,000, your state minimum policy covers $50,000, leaving you to pay $30,000 out of pocket.
Texas Minimum Liability Requirements
Item

Description

Bodily Injury and Property Damage

$30,000 per person, $60,000 per accident and $25,000 for property damage. A more protective level is 100/300/100.
Cheapest Car Insurance in Plano if You Have Driving Violations
Your driving history significantly affects your car insurance rates. For example, at-fault accidents, speeding tickets and DUIs may lead to increased insurance premiums.
On average, our analysis revealed the cheapest car insurance providers in Plano for drivers with severe violations to be:
Cheapest After a Ticket: State Farm, $879 per year
Cheapest After an At-Fault Accident: State Farm, $1,071 per year
Cheapest After a DUI: Esurance, $1,086 per year
Drivers with poor records can shop around to compare rates and find the best provider for their circumstances. If you improve your driving record over time, you can reduce your rates.
Cheapest Car Insurance in Plano With a Violation
Average Cost of Car Insurance in Plano
The average car insurance rate in Plano is $1,242 per year. That is slightly cheaper than both the average state and national annual premiums. Plano policyholders pay about 5.6% less than the $1,316 Texas average. Drivers in the city also pay about 12.8% less than the nationwide average of $1,424.
Personalized Quotes to Get You the Cheapest Car Insurance in Plano
Individualized factors, such as age, driving history, credit score, driving experience, gender, marital status and car make and model help car insurance companies in Plano calculate rates. For example, a 40-year-old male has an average annual premium of $924 from GEICO, but an 18-year-old male will have to pay more than twice that amount for a similar policy.
Since your circumstances may change, it's best to get personalized quotes and compare premiums from multiple carriers. This way, you can also find out if you qualify for any discounts, rebates or savings.
Compare Car Insurance Rates in Plano
Ensure you're getting the best rate for your car insurance. Compare quotes from the top insurance companies.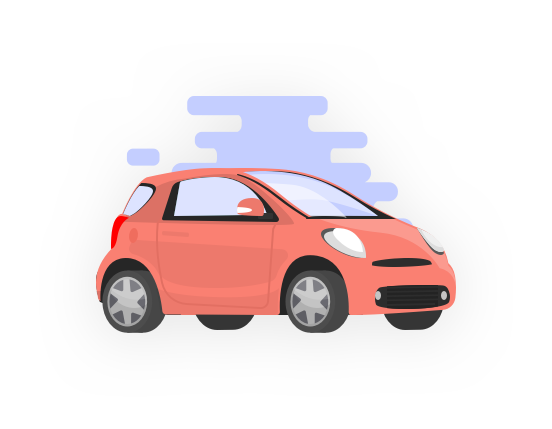 The Best Car Insurance Companies in Plano
MoneyGeek determined the two top-rated car insurance companies in Plano based on average premiums, customer satisfaction scores and claims ratings. They include:
State Farm: MoneyGeek score of 94 out of 100
Farmers: MoneyGeek score of 93 out of 100
Meanwhile, USAA earned a MoneyGeek score of 96 out of 100, but we excluded the provider from our list because it is not widely available. USAA is only available to military personnel and their families.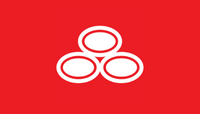 Geek Quick Take
In Plano, State Farm ranked well in terms of affordability, satisfaction and claims but outperformed it on stability. Policyholders in Plano may augment their coverage with unique ridesharing insurance. The average cost of car insurance from State Farm is $879 per year.
More About State Farm
If you're looking for a good insurance provider in Plano, go no further than State Farm. Roadside assistance, rental vehicle reimbursement and ridesharing insurance are all available as optional coverages via State Farm.
Other insurance companies seldom provide coverage for drivers who use ridesharing services. With GEICO, your personal insurance policy will protect you when you are working for a ridesharing service, filling up the gaps that your business insurance policy often does not.
Read MoneyGeek's State Farm auto Insurance Review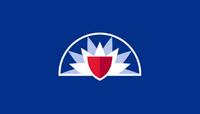 Geek Quick Take
Farmers is Plano's best auto insurance provider, with high scores in affordability, claims and satisfaction. A full coverage insurance policy costs an average of $788 per year. Farmers provide original equipment manufacturer (OEM) coverage as an add-on.
More About Farmers
Farmers allows you to tailor your full coverage auto insurance in Plano to your specific requirements and preferences.
Original equipment manufacturer (OEM) insurance is a rare add-on that covers the cost of utilizing factory-original components in covered repairs on vehicles up to ten years old.
Glass deductible modification is also available. When the damage is limited to glass, you may decrease the comprehensive deductible to $100. Drivers may also choose 'Full Windshield and Glass Coverage' with a $0 deductible.
Read MoneyGeek's Farmers auto Insurance Review








Average Cost of Car Insurance by Postal Code
Car insurance companies in Plano also consider your ZIP code to determine annual premium rates. They use statistical data, such as accident and crime rates in the area, to influence their rates. However, region-based rates don't have a large difference in Plano.
The average annual premium based on ZIP code ranges from $1,236 to $1,250, which means that the difference between the cheapest (75025) and the most expensive (75093) regions for auto coverage is just $14.
Factors That Impact Insurance Costs in Plano
In addition to individual driver needs and history, location-specific factors like the percentage of uninsured motorists and the rate of car thefts also contribute to car insurance rates in Plano. How Plano ranks compared to the 300 most populous cities in the United States can have a significant impact on premium costs.
Most Accidents With Fatalities
256th

/300
Most Car Thefts
144th

/300
Most Uninsured Motorists by State
16th

/50
Personal Injury Protection Required
No
Most Annual Rainfall
142nd

/300
Most Rainy Days
190th

/300
About Mark Fitzpatrick
---
---