Compare the Cheapest Car Insurance Quotes in Frisco, TX
In Frisco, the average car insurance policy costs $1,219 yearly, which is $97 lower than the Texas state average. MoneyGeek rated the insurers based on various coverage levels and driver profiles. Farmers is the cheapest insurer in Frisco, with average annual rates of $762. MoneyGeek also ranked the best insurers to help those focusing on quality and affordability find a suitable option.
REVIEW AUTO INSURANCE RATES
Ensure you're getting the best rate for your auto insurance. Compare quotes from the top insurance companies.
Advertising & Editorial Disclosure
Last Updated: 1/5/2023
In Frisco, Farmers offers the cheapest full coverage car insurance and the cheapest state minimum policy, whereas State Farm provides the most affordable policy for drivers with a speeding ticket. If you are a member of the military, USAA is another affordable option.
State Farm scored highest on MoneyGeek's survey of the best insurance companies balancing good customer service with affordability.
best
auto insurance
Frisco
2023
The Cheapest and Best Car Insurance in Frisco
Methodology
Our comparison of the top auto insurance companies in Frisco uses data from J.D. Power, AM Best and the NAIC.
The Cheapest Car Insurance Companies in Frisco
When it comes to full coverage policies, the cheapest insurance companies in Frisco are:
Farmers: $762 per year
State Farm: $866 per year
USAA is the second-cheapest option in Frisco for drivers with military credentials at $819 per year. The General has the most expensive full coverage car insurance with annual premiums 204.5% higher than Farmers.
Full coverage policy typically includes comprehensive and collision insurance in addition to liability insurance.
Cheapest Car Insurance in Frisco
Full Coverage 100/300/100
This analysis is based on MoneyGeek's methodology that included compiling costs for full coverage policies from multiple insurance companies in Frisco for a 40-year-old male driver.
Although a full coverage policy is not mandated by state law, if you have financed or leased your vehicle, you may be required to include comprehensive and collision coverage by your lender. Lenders do this to protect the car in case of damage.
Comprehensive insurance: pays for damage to your vehicle even if it was not involved in an accident, such as acts of vandalism or a tree falling on your car
Collision insurance: covers damages that may occur when you hit another vehicle or a stationary object
A full coverage policy is recommended if you have a new car. If your vehicle is an older model, choosing a state minimum policy will save you on premiums.
Compare Car Insurance Rates in Frisco
Ensure you're getting the best rate for your car insurance. Compare quotes from the top insurance companies.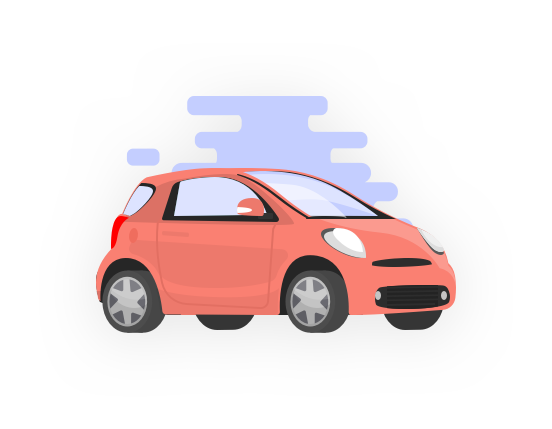 Cheapest Car Insurance in Frisco for Minimum Coverage
A minimum coverage policy is the cheapest auto insurance option in Frisco, and it also meets the state's minimum insurance requirements. The top two insurers for state minimum liability-only insurance are:
Farmers: $412 per year
State Farm: $479 per year
For drivers in the military and their families, USAA offers the most affordable option at $408 per year. The General is the most expensive insurer in Frisco, with a quote that's $773 more than Farmers.
Although opting for a minimum coverage policy lowers your annual insurance premiums, you may not have sufficient coverage in an accident. These policies do not have comprehensive or collision insurance, and the liability limits are low.
You can increase your liability limits for added protection. The table below shows how much you may have to pay for higher liability limits.
Cheapest Minimum Liability Car Insurance in Frisco
A state minimum policy of 30/60/25 as required in Texas can lead to significant out-of-pocket expenses if you are involved in an accident. That's because the levels of liability are relatively low.
For instance, if you are in an at-fault accident in which the other driver incurs $40,000 in medical expenses, your insurer will pay $30,000 of that, and you'll be responsible for the rest.
Texas Minimum Liability Requirements
Item

Description

Bodily Injury and Property Damage

$30,000 per person, $60,000 per accident and $25,000 for property damage. A more protective level is 100/300/100.
Cheapest Car Insurance in Frisco if You Have Driving Violations
Speeding tickets, at-fault accidents, DUIs and other driving violations usually lead to increased insurance premiums. The best cheap car insurance companies for drivers with a bad driving record in Frisco are:
Cheapest after a ticket: State Farm, $866 per year
Cheapest after an at-fault accident: State Farm, $1,055 per year
Cheapest after a DUI: Esurance, $1,079 per year
By improving your record over time, your premiums will decrease. In the meantime, it's a good move to compare quotes from a number of insurance companies to see if you can find a lower rate even with violations on your driving record.
Cheapest Car Insurance in Frisco With a Violation
Average Cost of Car Insurance in Frisco
The average annual cost of car insurance in Frisco is $1,219. Drivers from the city pay 7.4% less than the average annual rate in Texas at $1,316. The cost of auto insurance in Frisco is also less than the average yearly rate in the United States by 14.4%. Drivers may pay more or less than the city's average based on factors like age, driving history and neighborhood of residence.
Personalized Quotes to Get You the Cheapest Car Insurance in Frisco
Auto insurance companies consider the individual circumstances of each driver when determining annual premiums. Factors such as coverage level, car model and ZIP code play a role in these calculations. Rates can also fluctuate over time. Be sure to compare car insurance quotes from various providers regularly to find the best rates and see if you qualify for discounts, rebates and other special offers.
Compare Car Insurance Rates in Frisco
Ensure you're getting the best rate for your car insurance. Compare quotes from the top insurance companies.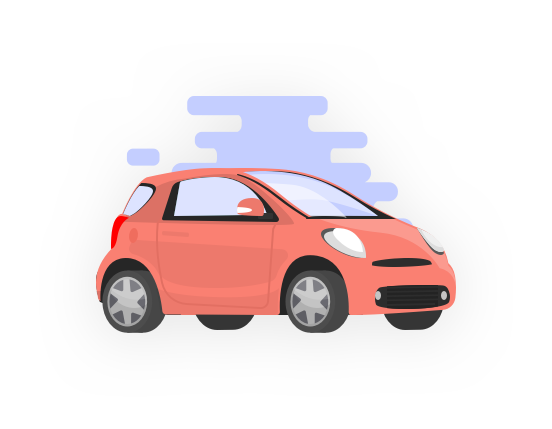 The Best Car Insurance Companies in Frisco
MoneyGeek scored the best companies in Frisco based on average premiums, customer satisfaction scores and claims ratings. The two best car insurance companies in Frisco are:
State Farm: MoneyGeek score of 94 out of 100
Farmers: MoneyGeek score of 93 out of 100
We excluded USAA from our rankings despite its overall score of 95 out of 100 because it is only available to current and retired military members and their families. USAA is the best car insurance company in Frisco if you are eligible for its coverage.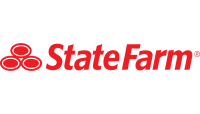 Geek Quick Take
Frisco's best auto insurance company is State Farm, with a perfect MoneyGeek score for stability and excellent scores for satisfaction and claims. A full coverage policy averages $866 per year. State Farm offers rideshare insurance as an add-on coverage, which is rare among insurers.
More About State Farm
State Farm offers affordable policy options in all 50 U.S. states. As one of its unique coverages, rideshare insurance offers coverage to individuals who work for ridesharing companies. All insurance types, except liability, are covered as long as you use the ridesharing app and are available for hire.
Rental car and/or travel reimbursement is also available through State Farm. This coverage pays for car rental expenses up to your chosen limits and meals, lodging and transportation up to $500. It also includes a $500 repayment of deductibles in an at-fault accident while using your rental vehicle.
Read MoneyGeek's State Farm auto Insurance Review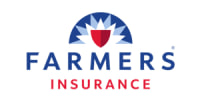 Geek Quick Take
Farmers received the highest score for affordability, making it the cheapest provider in Frisco. It also ranks high for stability, user claims and user satisfaction. Farmer's full coverage policy averages $762 per year. Farmers offers custom parts coverage to help pay for damages to unique carpeting, decals and graphics added to your vehicle.
More About Farmers
You can add original equipment manufacturer (OEM) coverage to your Farmers policy at an affordable price. This policy covers factory-original parts for repairs on vehicles up to 10 years old. OEM insurance is essential because it covers the cost of replacing your car with new parts designed specifically for your vehicle's model and make.
Another unique coverage available through Farmers is glass deductible modification. This policy can reduce the comprehensive deductible to $100 when the loss is limited to glass.
Read MoneyGeek's Farmers auto Insurance Review








Average Cost of Car Insurance by Postal Code
Your car insurance rates may be more or less than the city's average, depending on where you live in Frisco. Car insurance companies consider factors like the number of car thefts, accidents and other similar circumstances in an area when calculating premiums for each driver.
There is a difference of about $19 in auto insurance rates between the cheapest and most expensive Frisco neighborhoods. A driver living in the 75035 ZIP code pays $1,209, whereas someone living in 75034 — the more expensive of the two areas — spends an average of $1,228.
Factors That Impact Insurance Costs in Frisco
In addition to individual driver needs and history, location-specific factors like the percentage of uninsured motorists and the rate of car thefts also contribute to car insurance rates in Frisco. How Frisco ranks compared to the 300 most populous cities in the United States can have a significant impact on premium costs.
Most Accidents With Fatalities
290th

/300
Most Car Thefts
144th

/300
Most Uninsured Motorists by State
16th

/50
Personal Injury Protection Required
No
Most Annual Rainfall
142nd

/300
Most Rainy Days
190th

/300
About the Author
---
---