Compare the Cheapest Car Insurance Quotes in Amarillo, TX
The average cost of car insurance in Amarillo per year is $1,277. That is about $39 less than the state average. The cheapest company in the city is Farmers, with average rates of about $743 per year. MoneyGeek ranked the most affordable auto insurance carriers in Amarillo by driving history and coverage level to help drivers looking for high-quality, low-cost coverage get the best policy for their needs.
Compare Auto Insurance Rates
Ensure you're getting the best rate for your auto insurance. Compare quotes from the top insurance companies.
Advertising & Editorial Disclosure
Last Updated: 7/27/2022
In Amarillo, Farmers have the cheapest rates for full and state minimum coverages, followed by State Farm and Esurance, offering the most affordable rates for drivers with violations. These rankings change depending on other factors like personal profile and coverage preference. Drivers who are willing to pay a bit more for high quality service may consider policies from GEICO.
best
auto insurance
Amarillo
2022
The Cheapest and Best Car Insurance in Amarillo
The Cheapest Car Insurance Companies in Amarillo
On average, the cheapest insurance carriers for a full coverage car insurance policy in Amarillo are:
Farmers: $743 per year
State Farm: $833 per year
The General is the most expensive company in the city, with a cost difference of a whopping average of $2,255 from State Farm. A full coverage policy comprises liability insurance and comprehensive and collision insurance.
Cheapest Car Insurance in Amarillo
Full Coverage 100/300/100
MoneyGeek gathered Amarillo's average car insurance costs from a sample 40-year-old male driver with a full coverage policy, with full details outlined in our methodology.
A full coverage policy is generally more expensive than state minimum policy because of two additional coverage:
Collision Insurance: Pays expenses on damages resulting from a collision with other vehicles or with a stationary object.
Comprehensive Insurance: Pays expenses for covered incidents such as theft, city disturbances, natural disasters, etc.
A full coverage policy may not always be what you need. If you have an older car, getting a full coverage policy may be a bad investment. Without properly weighing your premiums against the value of your car, you may end up paying more than you should have.
Compare Car Insurance Rates in Amarillo
Ensure you're getting the best rate for your car insurance. Compare quotes from the top insurance companies.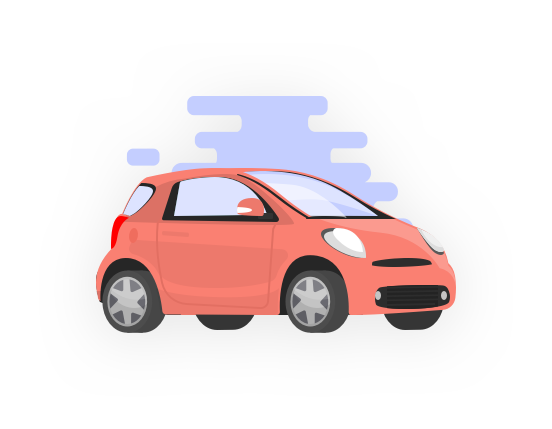 Cheapest Car Insurance in Amarillo for Minimum Coverage
In Amarillo and elsewhere, car insurance costs depend on the coverage amount purchased. Specifically, a minimum liability coverage plan costs an average of $545 per year, while full coverage insurance with higher limits costs roughly $1,277, a difference of $732 per year.
Cheapest Minimum Liability Car Insurance in Amarillo
In Amarillo, drivers are required to carry a 30/60/25 liability coverage. State minimum policies barely meet these requirements, resulting in the cheapest available rates. However, it will not have collision and comprehensive coverage. The amount may also not be enough to cover all the expenses in case of a large, expensive accident. An example of this scenario is where you get into an accident with another vehicle carrying three to four more people, and the total cost of medical bills exceed your limit by $5000. Because you are the driver at-fault, you may be obliged to pay this amount. One way to prevent this from happening, even with this coverage level, is to set higher coverage limits. Use the table to see how much it cost.
Texas Minimum Liability Requirements
Item

Description

Bodily Injury and Property Damage

$30,000 per person, $60,000 per accident and $25,000 for property damage. A more protective level is 100/300/100.
Cheapest Car Insurance in Amarillo if You Have Driving Violations
A driving violation has the worst effect on your car insurance rates. These companies offer the cheapest insurance after a violation in Texas:
Cheapest after a ticket: State Farm, $833 per year
Cheapest after an at-fault accident: State Farm, $1,001 per year
Cheapest after a DU: Esurance, $1,055 per year
There are ways drivers with violations can lower their rates. One is by shopping around to see companies that have valuable offers for drivers with their profile. Another is by practicing safe driving consistently and ask for a reassessment.
Cheapest Car Insurance in Amarillo With a Violation
Average Cost of Car Insurance in Amarillo
Car insurance premiums are pretty reasonable in Amarillo compared to many cities in the U.S. The average annual price here is $1,277, which is 3% less than the state average and 10.3% cheaper than the national average.
Personalized Quotes to Get You the Cheapest Car Insurance in Amarillo
To compute average car insurance premiums in Amarillo, companies assess multiple factors, including your age, gender, car make and model and marital status. For example, in Amarillo, Farmers' average yearly rate for a 40-year-old driver is $743. This rate may increase or decrease as this driver ages and his circumstances change. Therefore, it's a great idea to compare car insurance quotes at regular intervals to find the best coverage for your current driver profile.
Compare Car Insurance Rates in Amarillo
Ensure you're getting the best rate for your car insurance. Compare quotes from the top insurance companies.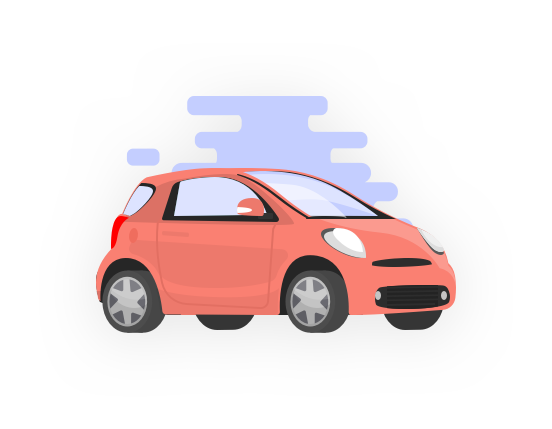 The Best Car Insurance Companies in Amarillo
MoneyGeek determined the top auto insurance companies in Amarillo by reviewing average costs, customer satisfaction scores and claims ratings for each company. From the analysis, the best car insurance companies in Amarillo are:
State Farm: MoneyGeek score of 93.8 out of 100
Farmers: MoneyGeek score of 93 out of 100
USAA scored the highest MoneyGeek rating in Amarillo: 95 out of 100. However, the company is excluded because its car insurance coverage is limited to military members and their families. But for them, it is the best choice for car insurance in Amarillo.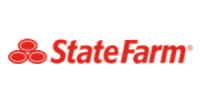 Geek Quick Take
State Farm received a perfect rating on financial stability and the second-highest affordability score. The insurer also has very good customer satisfaction and claims ratings. Forty-year-old policyholders pay an average of $833 per year in Amarillo for full coverage with State Farm. They can add rideshare insurance to their policy.
More About State Farm
State Farm customers can add three coverages to a policy. Rideshare insurance, which is a less common offering, makes the medical payments coverage, emergency roadside assistance and rental car reimbursement in your policy valid while working for a ridesharing company. Roadside assistance covers the cost of mechanical labor, towing, delivery of oil and gas, battery jumpstart or tire change and locksmith labor up to one hour at the place of your car's breakdown. State Farm also offers Amarillo drivers add-on rental car and/ or travel reimbursement coverage that pays car rental expenses to a certain limit while your car is being repaired after a claim and travel costs up to $500.
Read MoneyGeek's State Farm auto Insurance Review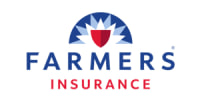 Geek Quick Take
Farmers got the highest affordability score in Amarillo for auto insurance and high scores for customer satisfaction and claims. A full coverage policy for a 40-year-old costs an average of $743 per year. Farmers offers unique custom parts coverage to its policyholders.
More About Farmers
Farmers is the second-best car insurance company in Amarillo, offering eight additional coverage options to policyholders. The unique add-on coverages are custom parts, glass deductible modification and original equipment manufacturer (OEM). With OEM, any repairs to your car after an accident use factory-original parts. Farmers also offers new car replacement, accident forgiveness and rideshare insurance, widely available yet still unique add-on coverages. Roadside assistance and rental car and/or travel reimbursement coverage are also available through Farmers for policyholders that want help when their car breaks down or is in the shop because of a claim.
Read MoneyGeek's Farmers auto Insurance Review
Average Cost of Car Insurance by Postal Code
Your ZIP code is also a factor that determines your auto insurance costs. This is because carriers consider elements such as the number of car thefts, accidents and uninsured motorists in your neighborhood. In Amarillo, drivers in ZIP code 79107 need to pay an average of $45 more per year for their car insurance than drivers in ZIP code 79109.
Factors That Impact Insurance Costs in Amarillo
In addition to individual driver needs and history, location-specific factors like the percentage of uninsured motorists and the rate of fatal accidents also contribute to car insurance rates in Amarillo. How Amarillo ranks compared to the 300 most populous cities in the United States can have a significant impact on premium costs.
Most Accidents With Fatalities
96th

/300
Most Car Thefts
235th

/300
Most Uninsured Motorists by State
16th

/50
Personal Injury Protection Required
No
Most Annual Rainfall
207th

/300
Most Rainy Days
209th

/300
About the Author
---
---