Compare the Cheapest Car Insurance Quotes in Lubbock, TX
In Lubbock, the average cost of car insurance is $1,096 per year. This is cheaper than the Texas state average. The cheapest insurer for the average driver is Farmers, but MoneyGeek also analyzed the cheapest providers for different driver profiles and coverage levels. For those looking to balance cost with quality, MoneyGeek recommended the best companies in the city.
REVIEW AUTO INSURANCE RATES
Ensure you're getting the best rate for your auto insurance. Compare quotes from the top insurance companies.
Advertising & Editorial Disclosure
Last Updated: 1/6/2023
Farmers offers the most affordable insurance in Lubbock with an average annual premium for full coverage of $712 and state minimum at $357. State Farm charges drivers with speeding tickets a premium of $790 on average. For military families, USAA may be the cheapest option in certain instances. State Farm and Farmers are MoneyGeek's choice of best auto insurance company in the city, both insurers balancing affordability with quality customer service.
best
auto insurance
Lubbock
2023
The Cheapest and Best Car Insurance in Lubbock
Methodology
MoneyGeek identified the best auto insurance provider in Lubbock, Texas, based on data from J.D. Power, AM Best and the National Association of Insurance Commission (NAIC).
The Cheapest Car Insurance Companies in Lubbock
In Lubbock, the most affordable auto insurance providers for full coverage policies are:
Farmers: $712 per year
State Farm: $790 per year
If you are in the military, USAA is also an affordable option. You can purchase a full coverage car insurance policy at an average annual premium of $818.
At $712 a year on average, Farmers is the cheapest among the car insurance companies in Lubbock. Its rate is about $1,280 lower than The General, the most expensive car insurance in the city, with an average annual premium of $1,992.
A full coverage policy includes comprehensive and collision coverage; however, the quote you receive may vary based on the amount of liability insurance you choose.
Cheapest Car Insurance in Lubbock
Full Coverage 100/300/100
MoneyGeek's analysis used average insurance premiums for a 40-year-old male driver carrying a full coverage policy as defined in our methodology.
A comprehensive and collision coverage will cost more than a policy with only liability coverage. Full coverage car insurance, on the other hand, provides additional security in the event of an accident by helping cover the costs of car damage. This is important since it guards you against the high expense of car damage.
Comprehensive insurance: protects you against non-collision–related damage to your car, such as hail, theft or vandalism
Collision insurance: covers the cost of damage to your car if you're in a collision with another vehicle or a stationary object
The premiums for full coverage auto insurance may add up to more than the replacement value of your car, especially if you own an older model. If you wish to save money, you might consider liability-only insurance or state minimum coverage.
Compare Car Insurance Rates in Lubbock
Ensure you're getting the best rate for your car insurance. Compare quotes from the top insurance companies.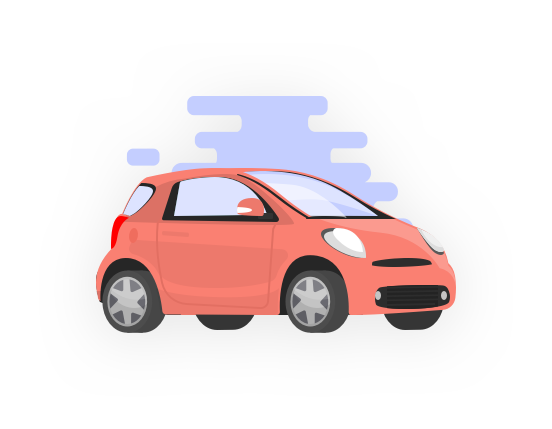 Cheapest Car Insurance in Lubbock for Minimum Coverage
The most affordable car insurance policies are state minimum liability only. On average, here are the cheapest options in Lubbock for minimum coverage:
Farmers: $357 annually
MetLife: $371 annually
At $347 per year, USAA state minimum car insurance is actually the cheapest in Lubbock; however, it's exclusively for veterans and current members of the military and their families. Farmers charges $616 less than the most expensive provider, The General, at $973.
You'll save money by opting for minimum coverage policies, but you risk not being fully covered without collision and comprehensive insurance. See how rates change when liability limitations increase using the table below.
Cheapest Minimum Liability Car Insurance in Lubbock
In Texas, drivers must by law purchase minimum liability insurance at 30/60/25. This is the cheapest auto insurance available; however, although your monthly premiums may be lower than those for full coverage policies, your financial hit in the event of an accident might be much higher.
For example, if the other driver's medical bills total $60,000 in an accident where you're at fault, your minimal coverage insurance will only pay up to $30,000. You are responsible for the remaining $30,000 in medical expenses.
Texas Minimum Liability Requirements
Item

Description

Bodily Injury and Property Damage

$30,000 per person, $60,000 per accident and $25,000 for property damage. A more protective level is 100/300/100.
Cheapest Car Insurance in Lubbock if You Have Driving Violations
At-fault accidents, DUIs and speeding tickets can drastically increase the cost of car insurance premiums. The following insurance companies in Lubbock offer the best value on average for your specific violation:
Cheapest after a ticket: State Farm, $790 annually
Cheapest after an at-fault accident: State Farm, $952 annually
Cheapest after a DUI: Esurance, $1,011 annually
If you have any traffic violations on your driving record, you may be able to decrease your premiums by improving your driving history. Compare several insurance quotes to see which insurer has the best cheap car insurance for drivers with bad records.
Cheapest Car Insurance in Lubbock With a Violation
Average Cost of Car Insurance in Lubbock
On average, a Lubbock driver pays around $1,096 per year for auto insurance. That is less than both the state and national average annual premiums. In comparison, the city average is 16.7% cheaper than the state average. Lubbock drivers also pay 23% less than the average auto insurance rate in the U.S.
Personalized Quotes to Get You the Cheapest Car Insurance in Lubbock
The risks related to a specific driver also play an important role in determining the cost of car insurance in Lubbock. Insurance carriers look at your age, driving history, credit score, driving experience, car make and model and gender. For instance, teen drivers in the city get higher premiums compared with middle-aged drivers. Since individual circumstances can change after some time, it is best to get personalized car insurance quotes in Lubbock regularly. Doing so will also help you find out if you are qualified for certain rebates or discounts.
Compare Car Insurance Rates in Lubbock
Ensure you're getting the best rate for your car insurance. Compare quotes from the top insurance companies.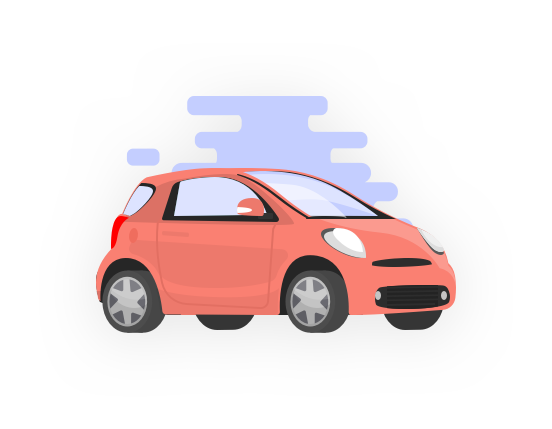 The Best Car Insurance Companies in Lubbock
MoneyGeek analyzed different providers in Lubbock to identify the best car insurance companies based on average rates, claims ratings and user satisfaction. Based on this evaluation, the top-rated insurance companies in Lubbock are:
State Farm: MoneyGeek score of 94 out of 100
Farmers: MoneyGeek score of 93 out of 100
USAA was not included in our rankings as its policies are only available to military members and their families. However, the insurer received a high MoneyGeek score of 91 out of 100, making it the third-best insurance provider in Lubbock for military members and their families.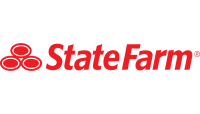 Geek Quick Take
State Farm receiving high ratings for affordability, claims and customer satisfaction. On average, a 40-year-old driver in Lubbock will pay $790 per year for a full coverage policy. The insurer offers one rare coverage option — rideshare insurance.
More About State Farm
Rideshare insurance ensures that drivers working for a ridesharing company have adequate car insurance; after they've matched with and are transporting a rider, all the coverages included in their personal auto insurance policy, except for liability insurance, remain in effect.
State Farm also offers rental car and travel expenses reimbursement, which is an add-on feature that covers the cost of using an alternative vehicle when the insured one is out of service. Under this coverage, travel expenses, including meals or boarding, are covered up to a maximum cost of $500.
Read MoneyGeek's State Farm auto Insurance Review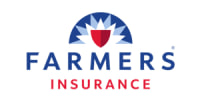 Geek Quick Take
Farmers was ranked as the second-best insurance company in Lubbock based on high affordability, claims ratings and customer satisfaction scores. A full coverage Farmers insurance policy for a 40-year-old driver in Lubbock costs $712 per year. Farmers offers three rare coverage options: original equipment manufacturer (OEM), custom parts coverage and glass deductible modification coverage.
More About Farmers
Farmer's OEM coverage covers the cost of using factory-original parts in covered repairs in cars up to 10 years old. Custom parts coverage, available through Farmers, reduces your out-of-pocket costs to repair your vehicle's aftermarket equipment upgrades like sound systems or custom wheels. Finally, glass deductible modification coverage allows you to reduce your comprehensive deductible to $100 if your loss is restricted to glass.
Read MoneyGeek's Farmers auto Insurance Review








Average Cost of Car Insurance by Postal Code
ZIP codes have their own average car insurance rates in Lubbock because of differences in traffic density, rates of auto accidents and more. Insurance providers analyze state minimum liability requirements, the number of drivers in the area and city crime statistics. ZIP code 79416 has the most expensive average annual premium at $1,113. The most affordable neighborhood is 79424, where the average annual premium is $38 cheaper.
Factors That Impact Insurance Costs in Lubbock
In addition to individual driver needs and history, location-specific factors like the percentage of uninsured motorists and the rate of fatal accidents also contribute to car insurance rates in Lubbock. How Lubbock ranks compared to the 300 most populous cities in the United States can have a significant impact on premium costs.
Most Accidents With Fatalities
179th

/300
Most Car Thefts
252nd

/300
Most Uninsured Motorists by State
16th

/50
Personal Injury Protection Required
No
Most Annual Rainfall
209th

/300
Most Rainy Days
228th

/300
About the Author
---
---