Farmers is the cheapest company in McKinney for full coverage policies and liability insurance, whereas State Farm is the cheapest for drivers with speeding tickets. USAA is another affordable option, but it's available only to members of the military. MoneyGeek found the city's best overall car insurance company to be Farmers based on customer service and affordability.
best
auto insurance
McKinney
2023
The Cheapest and Best Car Insurance in McKinney
The Cheapest Car Insurance Companies in McKinney
On average, the cheapest car insurance companies for full coverage policies in McKinney are:
Farmers: $740 per year
State Farm: $863 per year
At $798 per year, USAA offers the city's cheapest full coverage insurance policy for military members and their families.
The General quotes the city's most expensive full coverage rate, whereas Farmers provides a comparable plan for around 205% less. A full coverage insurance policy includes several coverages, including comprehensive and collision coverages. The yearly premiums you pay are determined by your plan's liability coverage limits.
Cheapest Car Insurance in McKinney
Full Coverage 100/300/100
Average insurance rates for a 40-year-old male driver insured by a full coverage insurance policy were considered in this research.
In addition to liability insurance, full coverage car insurance contains the following coverages, making them more expensive:
Collision coverage: pays for losses incurred as a result of a collision with another vehicle
Comprehensive coverage: protects your car against losses that do not occur as a consequence of an accident like theft, fire damage or vandalism
If the premiums for your full coverage policy add up to exceed the value of your car, which is likely with older vehicles, it may be best to choose liability-only insurance or a state minimum insurance policy.
Compare Car Insurance Rates in McKinney
Ensure you're getting the best rate for your car insurance. Compare quotes from the top insurance companies.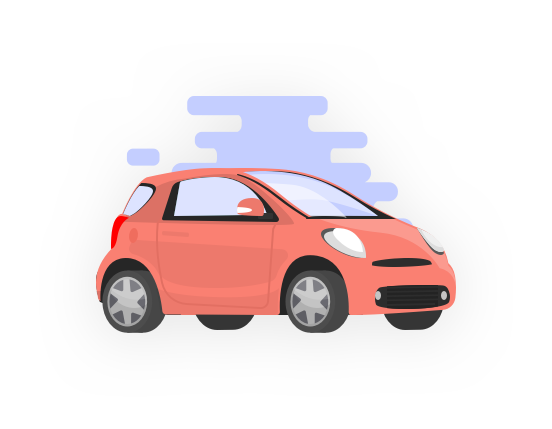 Cheapest Car Insurance in McKinney for Minimum Coverage
With the cheapest insurance policy, you will only get the bare minimum of coverage. The following insurers, on average, offer the cheapest minimum liability insurance in McKinney:
Farmers: $394 per year
State Farm: $483 per year
Those in the military and their families can purchase a USAA policy, which at $389 yearly is the cheapest in the city. Farmers' average quote is $755 less than The General's of $1,149 for minimum liability insurance.
Because of the lower coverage limitations, minimum insurance policies are less expensive than full coverage. The risk is that if you do not have comprehensive and collision coverages and are found to be at fault in an accident, you will be underinsured. The impact that increases in coverage limits have on insurance premiums can be seen in the table below.
Cheapest Minimum Liability Car Insurance in McKinney
In Texas, all drivers by law must have a minimum of 30/60/25 liability insurance. Although this is the most affordable insurance coverage in McKinney, it also gives the least level of protection. Furthermore, if you are at fault in an accident, you may be responsible for substantial payments.
For example, if you cause $30,000 in property damage to the other driver's car in an at-fault accident, your insurance will cover $25,000, and you will be liable for the remaining $5,000.
Texas Minimum Liability Requirements
Item

Description

Bodily Injury and Property Damage

$30,000 per person, $60,000 per accident and $25,000 for property damage. A more protective level is 100/300/100.
Cheapest Car Insurance in McKinney if You Have Driving Violations
You can keep your car insurance costs in check if you have no violations on your driving record. Speeding tickets, at-fault accidents and DUIs can cause your rates to spike. A driver in McKinney with a clean record can get a rate of about $925 per year from GEICO. The rate increases by $158 on average if the driver has a speeding ticket. Similarly, an at-fault accident on the record would add about $385 and a DUI would add $698 on average.
Cheapest Car Insurance in McKinney With a Violation
Average Cost of Car Insurance in McKinney
The average cost of car insurance in McKinney is about $1,210 per year. Drivers in McKinney usually pay about 8.1% less per year than the state average of $1,316. They also typically pay 15% less than the national average yearly amount of $1,424.
Personalized Quotes to Get You the Cheapest Car Insurance in McKinney
Insurers in McKinney calculate car insurance premiums by assessing risk from several individual factors. These can include your age, gender, marital status, credit score and driving history. As your situation changes with respect to these parameters, your rates can also change. You can even become eligible for rebates and discounts.
The best way to get the most accurate rate at any time is to compare personalized quotes from multiple providers regularly.
Compare Car Insurance Rates in McKinney
Ensure you're getting the best rate for your car insurance. Compare quotes from the top insurance companies.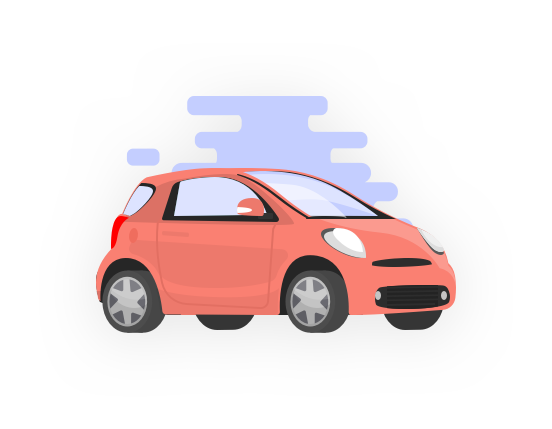 The Best Car Insurance Companies in McKinney
MoneyGeek ranked the best auto insurance in McKinney, Texas, based on claims, customer satisfaction and affordability. We found that the following companies offer the best insurance in McKinney:
Farmers: MoneyGeek score of 94 out of 100
State Farm: MoneyGeek score of 93 out of 100
USAA was excluded from our analysis because its policies are only available to military members and their families. However, the insurer received a MoneyGeek score of 96 out of 100, making it the best car insurance provider in McKinney for current and former members of the military.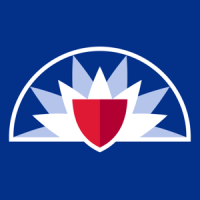 Geek Quick Take
Farmers received high scores in all categories but performed best in affordability — on average, 40-year-old drivers in McKinney only pay $740 per year for a full coverage policy. The insurer offers three rare add-on coverage options: original equipment manufacturer (OEM), custom parts and glass deductible modification coverage.
More About Farmers
Farmers' OEM coverage pays for the cost of using factory-original parts for covered repairs in cars less than 10 years old. Custom parts coverage, another option rarely offered by other insurers, covers the cost to repair your vehicle's aftermarket upgrades, such as infotainment systems and custom wheels. Glass deductible modification coverage reduces your comprehensive deductible to $100 if your loss is restricted to glass.
Read MoneyGeek's Farmers auto Insurance Review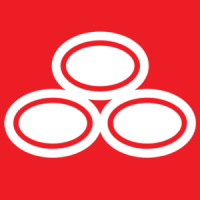 Geek Quick Take
MoneyGeek ranked State Farm as the second best insurance provider in McKinney based on high ratings for financial stability and affordability. On average, a 40-year-old driver in McKinney pays $863 for a full coverage policy. The insurer offers one unique add-on coverage, rideshare insurance, which is only offered by select providers.
More About State Farm
For an additional cost of 15% to 25% of their annual premium, State Farm policyholders can purchase rideshare insurance. This coverage ensures that drivers working for ridesharing companies, such as Uber or Lyft, receive all the coverages included in their personal auto insurance policy, except for liability insurance, while they're transporting a rider.
State Farm also offers rental car and/or travel reimbursement coverage, which covers the cost of a car rental up to your policy's chosen limits or travel expenses (e.g., meals, lodging and public transportation) up to $500.
Read MoneyGeek's State Farm auto Insurance Review








Average Cost of Car Insurance by Postal Code
The neighborhood you live in can have an impact on your car insurance costs in McKinney. There is roughly a $48 difference between McKinney's cheapest and most expensive areas for auto coverage. Drivers in ZIP code 75070 typically pay about $1,186 every year, whereas drivers in ZIP code 75071 pay $1,234 annually on average.
Factors That Impact Insurance Costs in McKinney
In addition to individual driver needs and history, location-specific factors like the percentage of uninsured motorists and the rate of car thefts also contribute to car insurance rates in McKinney. How McKinney ranks compared to the 300 most populous cities in the United States can have a significant impact on premium costs.
Most Accidents With Fatalities
253rd

/300
Most Car Thefts
144th

/300
Most Uninsured Motorists by State
16th

/50
Personal Injury Protection Required
No
Most Annual Rainfall
142nd

/300
Most Rainy Days
190th

/300
About Mark Fitzpatrick
---
---