Non-owner car insurance offers auto liability coverage to individuals who do not own a vehicle but require protection while driving on the highways. This type of insurance is well-suited for those who frequently borrow cars or need to maintain continuous auto insurance. Additionally, it can benefit drivers with violations such as DUIs, as it may help them reinstate their licenses after a suspension or revocation.
Auto-Owners provides the most affordable non-owner car insurance in Nebraska. It also stands as the cheapest option for individuals looking for non-owner car insurance following a violation. The insurer is also ranked as the state's best provider, providing a unique combination of affordability and exceptional service.
Non-Owner
Car Insurance
Nebraska
2023
Cheapest Non-Owner Car Insurance in Nebraska
Auto-Owners offers the cheapest non-owner car insurance in Nebraska at the following rates:
Drivers with clean records: Auto-Owners: ($15 per month)
Drivers with violations: Auto-Owners: ($16 per month)
Non-owner car insurance premiums tend to increase for individuals with driving offenses on their records. In Nebraska, Auto-Owners, the most affordable provider of non-owner insurance, charges drivers with violations only $1 more than those with clean driving histories.
Cheapest Non-Owner Car Insurance With a Clean Driving Record in Nebraska
These providers offer the most affordable non-owner auto insurance for Nebraskans with clean driving records:
USAA is another budget-friendly option for non-owner auto insurance in Nebraska, with an average monthly premium of $19. However, USAA's policies are exclusively available to veterans, active military personnel and their families. Non-owner auto insurance policies in Nebraska have an average monthly cost of $28, which is $15 lower than the national average of $43 per month.
Compare Insurance Rates
Ensure you're getting the best rate for your insurance. Compare quotes from the top insurance companies.
NEBRASKA MINIMUM INSURANCE REQUIREMENTS
Nebraska's minimum coverage requirements for car insurance also extend to non-owner car insurance policies. These include:
$25,000 for bodily injury liability per person
$50,000 for bodily injury liability per accident
$25,000 for property damage liability
$25,000 for uninsured/underinsured motorist coverage per person
$50,000 for uninsured/underinsured motorist coverage per accident
While these limits represent the minimum legal requirement, they might not provide adequate coverage for everyone. Before finalizing a policy choice, assessing how much coverage you need is essential.
Cheapest Non-Owner SR-22 Car Insurance in Nebraska
MoneyGeek found that these insurers offer the cheapest non-owner car insurance for Nebraska drivers with violations:
USAA offers cheap SR-22 insurance for Nebraskan military members, with monthly premiums starting at $29.
If you have a driving offense such as a DUI or an at-fault accident on your record, you may need to file an SR-22. This can result in an increase in your insurance expenses. Nebraska's most affordable non-owner SR-22 insurance option costs $16 per month, which is $43 cheaper than the national average.
WHAT IS SR-22 INSURANCE?
Despite common misconceptions, an SR-22 form is not a type of car insurance. Instead, it serves as a validation document filed by your insurance provider, verifying that you meet the state's required coverage levels. Often referred to as "SR-22 car insurance," this terminology inaccurately portrays its actual function: to confirm your financial responsibility and ensure that you possess adequate insurance coverage while driving on state roads and highways.
What Is Non-Owner Car Insurance?
Non-owner car insurance is a specialized policy type designed for individuals who do not own a vehicle. It provides liability coverage for borrowed or rented cars, offering protection against property damage and bodily injury to others in the event of an at-fault accident. However, it does not include coverage for car damage or personal injuries. Certain insurers may offer additional coverage options customized to individual requirements in Nebraska.
See the table below for a comprehensive comparison of the variations between a non-owner car insurance policy and a full coverage plan, highlighting their distinctive features.
| Policy Coverage | Full Coverage | Non-Owner |
| --- | --- | --- |
| | | |
| | | |
| Personal injury protection | | |
| Uninsured/underinsured motorist | | |
| | | |
| | | |
| | | |
Average Cost of Non-Owner Car Insurance in Nebraska
In Nebraska, the average cost of car insurance for non-owners is $28 per month, which is below the national average of $43. However, it's important to note that your individual profile also significantly impacts your premiums. The cost of your policy can be influenced by your age, the make and model of the vehicle you drive and other personal circumstances. These factors can impact your insurance costs more than your location alone.
Non-Owner Car Insurance Cost Comparison: National vs. State
National Average Cost
Monthly Premium
$43
Nebraska Average Cost
Monthly Premium
$28
On average, non-owner car insurance in Nebraska is:
$15 saved
This is 35% less expensive.
Best Non-Owner Car Insurance in Nebraska
The following companies offer the best non-owner auto insurance in Nebraska:
Auto-Owners: MoneyGeek score of 78 out of 100 ($15 per month)
GEICO: MoneyGeek score of 72 out of 100 ($20 per month)
State Farm: MoneyGeek score of 61 out of 100 ($32 per month)
MoneyGeek's rankings are based on affordability, J.D. Power's customer service data and AM Best's financial stability ratings. By exploring our detailed assessments of these top three companies, you will gain the necessary insights to choose the insurer that best suits your needs and preferences.
MoneyGeek Top Pick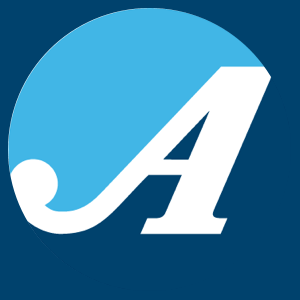 Auto-Owners Insurance
Auto-Owners is the best non-owner car insurance provider in Nebraska, offering affordable rates and exceptional customer service. The insurer also provides a range of popular add-on coverages, including roadside assistance, new car replacement and gap insurance.
These additional coverages provide enhanced protection and peace of mind for policyholders. In addition, Auto-Owners offers numerous discount opportunities, making it even more budget-friendly. These include savings for bundling policies, insuring multiple vehicles and maintaining a safe driving record.
Runner-Up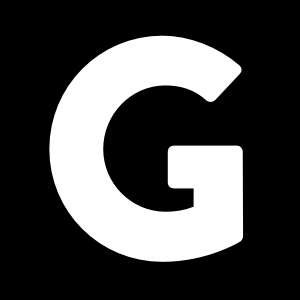 GEICO
GEICO offers competitive premiums and holds an impressive A++ financial stability rating from AM Best, indicating it can provide accessible and reliable coverage. A distinguishing feature of GEICO is its mechanical breakdown insurance which offers cheaper rates than standard dealer-extended warranties.
In addition to maintaining an above-average customer satisfaction score, GEICO offers various discounts, including those for safe drivers, students with good grades and military personnel. GEICO's dedication to affordable policies and customer satisfaction has established it as one of our top choices for auto insurance.
Third Place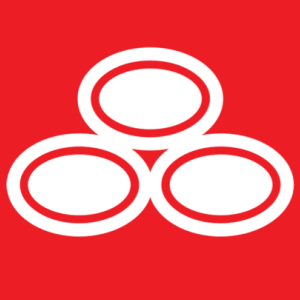 State Farm
State Farm is highly regarded for its exceptional customer service, generous discounts, strong financial stability and affordability, but its coverage options may be limited. While State Farm's car insurance rates are already reasonably priced on average, the availability of discounts can further reduce policy rates.
State Farm offers a variety of discounts for non-owner car insurance policies, including bundling discounts, multi-vehicle discounts, safe driving discounts, anti-theft system discounts and airbag discounts. Additionally, State Farm ranks prominently among insurance providers for its robust financial stability, cementing its position as one of the top car insurance providers.
Should You Get Non-Owner Car Insurance in Nebraska?
Non-owner car insurance policies cater to individuals who do not possess a vehicle of their own but still need insurance coverage while driving. These policies offer liability protection, granting peace of mind to a diverse range of drivers. Consider the following examples of drivers who may find non-owners car insurance in Nebraska to be an ideal solution:
Who Should Consider Non-Owner Car Insurance?
If you often depend on borrowed vehicles from friends or family members for your transportation needs, opting for a non-owner car insurance policy offers an additional level of security. It ensures that in an accident, the responsibility for any damages or injuries will not solely fall on the vehicle owner's insurance policy. It offers you peace of mind and protects against potential liabilities.

While rental companies often provide insurance coverage, these policies can be costly and may not offer sufficient protection. Non-owner insurance is a cost-effective alternative; it includes liability coverage for individuals renting vehicles for short-term purposes like vacations or business trips. It can supplement the coverage provided by the rental company, ensuring that renters are adequately prepared for any potential financial setbacks in the event of an accident.

A non-owner car insurance policy enables drivers who currently don't have vehicles to maintain their coverage, effectively preventing any potential gaps in their insurance records. Keeping continuous coverage can have long-term benefits, as insurers typically perceive individuals with consistent insurance coverage as less risky, potentially leading to lower insurance rates in the future.

License reinstatement seekers

Acquiring a non-owner car insurance policy is essential when seeking to reinstate your license, as it showcases financial responsibility and a dedication to safe driving practices. By obtaining this coverage, you can demonstrate your preparedness to handle potential liabilities on the road to the authorities. Showing responsibility by maintaining insurance coverage can significantly improve your chances of successfully regaining your driving privileges.
ONE-DAY CAR INSURANCE
Be cautious when dealing with providers who advertise "one-day insurance" policies, as these are not legitimate car insurance options. If you need temporary car insurance in Nebraska for specific situations such as a move or a road trip, it is safer to opt for rental car insurance offered by the car rental company. This type of coverage is genuine and ensures you are adequately protected during your short-term needs. It would be best if you did your research before purchasing any insurance policy.
Frequently Asked Questions About Non-Owner Car Insurance in Nebraska
To help you better understand non-owner car insurance in Nebraska, we have compiled a list of common inquiries along with their respective answers.
Auto Insurance
Auto Insurance
About Mark Fitzpatrick
---
---