Non-owner auto insurance offers liability protection for drivers who don't own cars but benefit from financial security while driving. This coverage may be helpful if you borrow someone else's car or need continuous auto insurance coverage while between vehicles. Non-owner auto insurance may also facilitate driver's license reinstatement after a suspension following an infraction like a DUI.
MoneyGeek found that Auto-Owners balances price with customer service to provide Idaho's best and most affordable non-owner auto insurance. For drivers with a history of traffic violations, Auto-Owners also offers the state's cheapest non-owner auto insurance.
Non-Owner
Car Insurance
Idaho
2023
Cheapest Non-Owner Car Insurance in Idaho
Auto-Owners provides Idaho's cheapest non-owner car insurance for drivers with clean records and drivers with an at-fault accident on their records.
Drivers with clean records: Auto-Owners ($11 per month)
Drivers with violations: Auto-Owners ($12 per month)
Non-owners with a driving conviction should prepare to pay slightly more for auto insurance. Compared to a driver with a history of traffic infractions, a policyholder with a spotless driving record can save around $20 annually.
Cheapest Non-Owner Car Insurance With a Clean Driving Record in Idaho
Auto-Owners and State Farm provides Idaho drivers with the cheapest average non-owner auto insurance policies.
Auto-Owners: $11 per month
State Farm: $18 per month
USAA provides inexpensive non-owner auto insurance in Idaho for $14 per month, but this company is only accessible to military service members, veterans and their families.
The average cost of non-owner car insurance from cheap Idaho providers is $15 monthly, less than half the national average of $43.
Compare Insurance Rates
Ensure you're getting the best rate for your insurance. Compare quotes from the top insurance companies.
IDAHO MINIMUM INSURANCE REQUIREMENTS
State law mandates the following minimum insurance requirements in Idaho for both standard and non-owner auto insurance plans:
$25,000 for bodily injury liability per person
$50,000 for bodily injury liability per accident
$15,000 for property damage liability
Remember that the state sets these limits as a bare minimum, so you might find they provide insufficient financial protection. Determining the amount of coverage you need before purchasing insurance is crucial.
Cheapest Non-Owner SR-22 Car Insurance in Idaho
Auto-Owners and State Farm offer the least expensive non-owner auto insurance plans for Idaho motorists with a history of traffic violations.
For active duty service members and their families in the state with a history of moving offenses, USAA provides cheap non-owners auto insurance policies at an average monthly cost of $20.
If you have a driving infraction, such as a DUI or an at-fault accident, the state may require you to submit an SR-22. These types of offenses typically increase your premiums. Idaho offers cheap non-owner SR-22 insurance for a monthly average of $16, $43 less than the national average ($59 per month).
WHAT IS SR-22 INSURANCE?
An SR-22 is a document that an insurance provider submits to the Idaho Department of Motor Vehicles to show that a driver has the legal minimum liability coverage required after violating traffic laws or an at-fault accident. Although you may frequently hear it referred to as "SR-22 car insurance," it is not an actual insurance product.
What Is Non-Owner Car Insurance?
Idaho's non-owner auto policies provide liability-only coverage if you drive but don't own a car. If you cause an accident and are at fault, it won't pay for your own medical expenses or auto repairs because it doesn't include collision or comprehensive coverage. However, it will pay for the liability damage to other parties.
Non-owner car insurance might be wise if you rely on rental cars or borrow friends' cars. It's also helpful if you have a lapse in your regular auto insurance and want to protect yourself from a premium increase. The table below displays the differences in coverage between non-owner and full coverage insurance.
| Policy Coverage | Full Coverage | Non-Owner |
| --- | --- | --- |
| | | |
| | | |
| Personal injury protection | | |
| Uninsured/underinsured motorist | | |
| | | |
| | | |
| | | |
Average Cost of Non-Owner Car Insurance in Idaho
In Idaho, the average cost of auto insurance for non-owners is $22 monthly, significantly less than the $43 monthly national average. Although your location influences your premium, other factors like your age, driving history, the extent of your coverage and the car you drive have a more significant impact on your overall costs.
Non-Owner Car Insurance Cost Comparison: National vs. State
National Average Cost
Monthly Premium
$43
Idaho Average Cost
Monthly Premium
$22
On average, non-owner car insurance in Idaho is:
$21 saved
This is 49% less expensive.
Best Non-Owner Car Insurance in Idaho
The top three non-owner auto insurance providers in Idaho are:
We based our MoneyGeek scores on weighted values of essential insurer traits, including affordability, AM Best's financial stability ratings and J.D. Power's consumer satisfaction scores. We have provided a summary of each company to help you kickstart your search for non-owners auto insurance in Idaho.
MoneyGeek Top Pick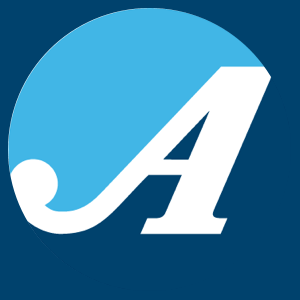 Auto-Owners Insurance
With competitive prices and positive customer service, Auto-Owners is our top pick for non-owner auto insurance in Idaho. It offers some of the most common yet crucial add-on coverages, like gap insurance, roadside assistance and rental or travel reimbursement.
Additionally, this insurer provides several discounts, making it even more affordable. These include discounts for combining insurance plans, insuring multiple vehicles, being a good student, installing anti-theft systems and defensive driving practices.
Runner-Up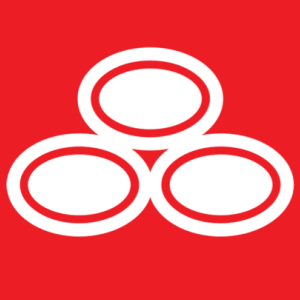 State Farm
State Farm offers cost-effective insurance coverage for various driver profiles. Discounts for bundling, having multiple cars and installing anti-theft systems may further reduce insurance prices.
State Farm provides several coverage options, including roadside assistance, rental coverage and rideshare insurance. However, it doesn't include other standard protections like gap insurance, deductible raises, accident forgiveness and new car replacement. It also lacks unique add-ons like Original Equipment Manufacturer coverage.
Third Place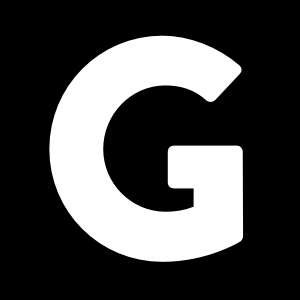 GEICO
GEICO provides excellent customer service at reasonable rates. However, our analysis found that it doesn't manage claims well and provides fewer coverage options than other major insurance companies.
Many discounts are available from GEICO that might lower the price of your auto insurance, including ones for equipping your car with airbags, anti-lock brakes, an anti-theft system and daytime running lights. You can save more money by combining GEICO insurance policies and maintaining a clean driving record.
Should You Get Non-Owner Car Insurance in Idaho?
Non-owner auto insurance is your best option for liability protection if you don't own a vehicle but frequently use rental cars or want to avoid significant gaps in your insurance history. You may also need non-owner insurance if the state has suspended your license, and you need to prove financial responsibility to reinstate it.
Who Should Consider Non-Owner Car Insurance?
Drivers who frequently drive other people's cars might consider getting non-owner auto insurance. These policies will help cover financial liabilities resulting from an accident and grant some peace of mind to you and the person you're borrowing a car from.

People who occasionally rent vehicles may be found at fault in an accident and would benefit from non-owner auto insurance's liability coverage for property damage and bodily injury. Buying non-owners car insurance is typically cheaper than purchasing insurance from your rental car company.

Non-owner auto insurance will provide continuous coverage if you've recently sold your vehicle or won't need a car for a while. Maintaining coverage prevents rate increases when you need standard car insurance again.

License reinstatement seeker

If you want to drive again after the state has suspended your license, you might need non-owner auto insurance and present an SR-22 as proof of your financial responsibility. Idaho may require an SR-22 after a severe traffic violation like a DUI or an at-fault accident.
ONE-DAY CAR INSURANCE
We recommend avoiding companies that advertise "one-day insurance," which isn't an actual insurance service and might even be a scam. Buy insurance from your rental car company if you only need it for a few days. There are also more cost-effective ways to obtain short-term auto insurance in Idaho.
Frequently Asked Questions About Non-Owner Car Insurance in Idaho
We responded to some of your most frequently asked questions about non-owner auto insurance in Idaho to help you find the best policy.
Auto Insurance
Auto Insurance
About Mark Fitzpatrick
---
---