Car insurance companies classify drivers with a poor driving history as "high risk." MoneyGeek suggests comparing quotes from several insurance providers to find the best deal for your needs.
In Wyoming, State Farm offers affordability, customer satisfaction, stability and positive claims ratings. The insurer also offers cheap car insurance for bad drivers.
The yearly average State Farm car insurance cost in Wyoming is $812. This is subject to change depending on your situation.
Best & Cheapest
Auto Insurance
High-Risk
2023
Best Companies for High-Risk Drivers in 2023
High-risk drivers are likelier to file for claims than other policyholders. You may be a high-risk driver if you've had at-fault accidents, DUIs or many tickets and violations.
But there's another kind of high-risk driver: teenage drivers. They're considered high-risk due to their inexperience on the road.
Car insurance providers charge high-risk drivers more to balance their potential claims expenses. Wyomingites pay 29% more for car insurance if considered high-risk.
WHAT EXACTLY IS A HIGH-RISK DRIVER?
A high-risk driver generally has some severe violations in their driving history. But not everything that makes you risky is a driving infraction.
Some reasons you may be high risk include:
Drivers with a history of traffic violations or at-fault accidents
Drivers with a DUI conviction
Drivers caught driving with a suspended or revoked license
Young drivers with a lack of driving experience
Drivers who drive sports cars or participate in drag racing
Drivers with bad credit or lapses in insurance coverage
Cheapest Car Insurance in Wyoming for High-Risk Drivers
MoneyGeek found the cheapest insurance for high-risk drivers in Wyoming is State Farm. Their average annual premium is $812.
SR-22 INSURANCE
Drivers who have driven without a license or committed other serious infractions need SR-22 insurance. Insurers file this form to prove you've met your state's minimum requirements.
The most affordable SR-22 provider in Wyoming is State Farm, with an average annual rate of $272.
Best Car Insurance in Wyoming for High-Risk Drivers
MoneyGeek reviewed the best car insurance companies for high-risk drivers in Wyoming. It found State Farm is the best insurance provider, scoring 91 out of 100.
The next best auto insurance provider in Wyoming for high-risk drivers is Allstate. It earned a MoneyGeek score of 79 out of 100. Though it beat State Farm in stability, Allstate costs more than State Farm, with an annual average of $1,012.
1
State Farm
Best for High-Risk Drivers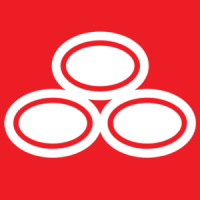 Geek Quick Take
This insurer offers coverage for high-risk drivers in Wyoming at an average of $812 per year. This is 11% more than the rates for drivers with clean records.
More About State Farm
It's available in all 50 states and Washington, D.C., with affordable rates for most drivers. State Farm offers rideshare insurance, rental and travel reimbursement and roadside assistance.
Plus, it gives a student discount and a defensive driving discount.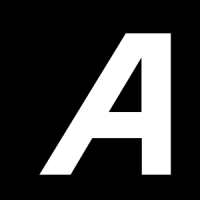 Geek Quick Take
Allstate offers coverage with an average annual premium of $1,012. This is 18% more than the rate for drivers with clean records.
More About Allstate
It offers roadside assistance, new car replacement, accident forgiveness, gap insurance and more. It also has distance students, good grades, full payments and anti-lock brake discounts.
MONEYGEEK EXPERT TIP
If you don't have a large income and need solid car insurance that won't break the bank, you aren't alone. There's low-income car insurance in Wyoming. Comparing insurance rates and other factors between those options can help you find the right one for you.
Further, check out minimum coverage or pay-per-mile insurance if you don't travel often.
Cheapest Car Insurance in Wyoming for Drivers With a DUI
If you have a DUI, you're considered high risk until the end of your look-back period. For this, State Farm still provides the best insurance.
The exception is for active and former military members in Wyoming. If this reflects your background, USAA is likely your best option.
LOOK-BACK PERIODS
A look-back period is how long a DUI stays on your record. The look-back period varies depending on your state. For Wyoming, it's ten years. DUI convictions within this timeframe can be counted against your insurance riskiness.
Cheapest Car Insurance in Wyoming for Teenage Drivers
MoneyGeek found State Farm offers the cheapest high-risk auto insurance for teenage drivers in Wyoming. State Farm offers car insurance policies for these young drivers at an annual average of $2,778.
Remember: your rate varies on your age and preferences. Learn more about this insurance company through our State Farm review.
MONEYGEEK EXPERT TIP
Car insurance for teens is generally expensive. But, MoneyGeek advises choosing full coverage for them. The added coverage protects them from unwanted accidents and will give you peace of mind.
You should browse different insurers and compare quotes to know the best cheap car insurance for teens and student drivers.
Cheapest Car Insurance in Wyoming for Drivers With Bad Credit
MoneyGeek found Farmers is generally the cheapest option when looking for auto insurance with bad credit. Its annual average premium costs $1,114 — 21% more than the average for drivers with good credit.
How Much Does Car Insurance Cost for High-Risk Drivers in Wyoming?
Different insurance providers consider various factors when evaluating applications. These include driving records, history and profile, among others. High-risk car insurance quotes are often high, particularly due to claims frequency.
In Wyoming, a high-risk driver pays a yearly average premium of $812. Meanwhile, drivers with clean records pay an annual average premium of $726.
Annual Car Insurance Cost in Wyoming for Low-Risk vs. High-Risk Drivers
Annual Premium
Low-Risk Driver
$726
Annual Premium
High-Risk Driver
$812
In Wyoming, high-risk drivers pay:
$86 more
This is 12% more expensive.
Auto Insurance Calculator
See how the Average Annual Auto Insurance Rates vary with the options chosen.
Average Annual Auto Insurance Rates
Click the section of the wheel in your price range to see options.
Click an insurer below to visit their review page or continue to your personalized quote.
Can You Still Get Car Insurance in Wyoming if Insurers Refuse to Insure You?
Technically, getting car insurance is a voluntary act. Insurance providers may reject your application if you're too risky to insure. If this happens, your best option may be to find a residual market plan through the Automobile Insurance Plan Service Office (AIPSO).
For decades, this national nonprofit has helped high-risk drivers get insurance.
Wyoming Automobile Insurance Plan
AIPSO is a database with information to help drivers find a suitable residual market plan based on their state.
In Wyoming, the residual market plan is the Wyoming Automobile Insurance Plan (WAIP). It offers auto insurance to high-risk drivers who were denied by the voluntary market.
Qualified Wyoming Automobile Insurance Plans are offered by accredited insurance providers in Wyoming. The state is also part of the Western Association of Automobile Insurance Plans (WAAIP).
Monday–Friday, 8 a.m.–4:30 p.m. PT

Western Association of Automobile Insurance Plans, P.O. Box 6530, Providence, RI 02940-6530
Auto Insurance
Auto Insurance
Compare Auto Insurance Rates
Ensure you're getting the best rate for your auto insurance. Compare quotes from the top insurance companies.
Frequently Asked Questions
Finding high-risk auto insurance may seem daunting. MoneyGeek wants to help you know which insurer suits you best and find the right coverage for you. Here are the most commonly asked questions about car insurance for high-risk drivers.
Methodology
MoneyGeek calculated average rates using full coverage car insurance policies with 100/300/100 liability insurance and comprehensive and collision coverage with a $1,000 deductible. Minimum coverage car insurance policy rates were calculated based on each state's minimum car insurance requirement.
To calculate rates for high-risk drivers, MoneyGeek averaged the premiums insurance companies charge for three of the most common driving violations: speeding, at-fault accident and DUI.
To determine the best car insurance company for high-risk drivers, MoneyGeek scored companies based on affordability, customer satisfaction and complaints — obtained from J.D. Power surveys and NAIC complaint scores — and financial strength ratings as calculated by AM Best. Affordability received the greatest weighting in our calculations.
About Mark Fitzpatrick
---
---