Best and Cheapest Home and Auto Bundle Companies in Idaho (2023)
---
Compare Rates and Save on Car Insurance
By Mark Fitzpatrick, Content Director
Edited by
Scott Strandberg
Best
Insurance Bundle
Idaho
2023
The Best Bundled Insurance in Idaho
The Best Home and Auto Bundles in Idaho
When looking for the best home and auto insurance bundles, you must not focus solely on discounts — also consider service quality and the affordability of both policies.
Based on these important factors, MoneyGeek recommends the following insurance providers in Idaho:
State Farm: MoneyGeek score of 81 out of 100
Farmers: MoneyGeek score of 76 out of 100
State Farm and Farmers score equally well in terms of service quality with their home insurance products. But State Farm outperforms Farmers on its auto insurance products and on discounts for bundling policies.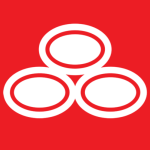 pros
Earned a score of 4 out of 5 in auto and home insurance
Received a perfect score for discounts
Provides rental car and/or travel reimbursement coverage
cons
Doesn't offer new car replacement
Doesn't offer discount for paying in full
COMPANY HIGHLIGHTS
State Farm is MoneyGeek's top pick for the best auto and home insurance bundle provider in Idaho. If you purchase both policies from this company, you'll only need to pay an average of $1,916 in premiums per year, which is a 27% discount compared with buying separate policies. This brings your combined insurance cost down by $710.
State Farm is a top-notch provider of both home and auto insurance across the country. In our State Farm homeowners insurance review, we've determined that this provider has several rare coverages that you can easily purchase as add-ons to your policy. For instance, its service line coverage covers the cost of repairs or replacement of exterior underground water and sewer piping, electrical service lines and data lines that fail or are accidentally broken.
Our State Farm auto insurance review also outlines other noteworthy perks. For instance, its rental car and/or travel reimbursement will pay for your expenses related to car rentals and travel, including meals and lodging, if you're found to be at fault for an accident while driving your rental car.
Read MoneyGeek's State Farm Auto Insurance Review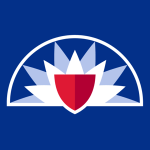 pros
Received a score of 4 out of 5 for home insurance and discounts
Has responsible payment discount
cons
Received a score of 3 out of 5 for auto insurance
Does not offer backup sewer or drain coverage
COMPANY HIGHLIGHTS
MoneyGeek's research showed that Farmers is the next-best option for bundling home and auto insurance in Idaho. Buyers who choose to bundle their policies will only need to pay $1,599 per year, which is the second-lowest bundling rate across the state. This represents a 12% discount or $227 in savings on combined insurance costs.
Farmers compensates for the unimpressive rates of its auto insurance by providing a wide range of rare coverages. These include original equipment manufacturer (OEM) coverage and custom parts coverage. With the former, you'll never have to worry about the added cost of using factory-original parts in any needed repairs if your car is less than 10 years old. Meanwhile, with the latter, you'll be spared from expenses related to the repair or replacement of aftermarket equipment, like custom wheels and infotainment systems.
Based on our study, Farmers performs better on its homeowners insurance product. Its matching coverage is a rare add-on benefit that shoulders the cost of replacing existing undamaged items with the same materials used to replace damaged property so that your home will have a uniform appearance even after repairs are made to the damaged areas. This insurer also rewards policyholders who pay their premiums on time and those who pay their annual premium upfront.
Read MoneyGeek's Farmers Auto Insurance Review
The Best Home and Auto Bundles in Idaho for Military Backgrounds
Bundled insurance policy buyers in Idaho who have a military background will find that USAA is an ideal option. MoneyGeek ranks it first in terms of affordability and customer service, with a total score of 90 out of 100. But you need to meet its eligibility requirements to purchase a policy.
MoneyGeek Top Pick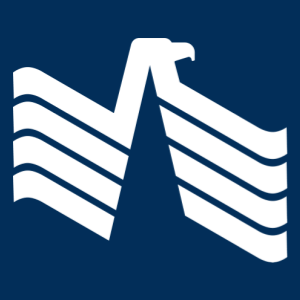 USAA
USAA's policies are already affordable but bundling your home and auto insurance policies will let you save even more. USAA's bundled insurance is the cheapest option in the state, costing an average of $1,418.
If you qualify for its policies, USAA is unmatched when it comes to home and auto coverages and discounts. For example, its policyholders can purchase earthquake coverage on top of their standard policy. This additional protection is becoming a must-have, considering that Idaho has a higher earthquake risk than most states.
The Best Home and Auto Bundle Discounts in Idaho
In Idaho, bundling home and auto insurance policies could earn you an average discount of 13% or $242 per year.
Note, however, that the amount of discount tends to vary across providers. According to MoneyGeek's research, State Farm gives the largest bundling discount at 27% or $710 per year, while Travelers has the lowest bundling discount at 9% or $157 per year.
Also, keep in mind that the company with the largest bundling discount isn't automatically the cheapest. For example, Allstate is the cheapest company for bundling home and auto insurance in Idaho at an average premium of $1,518 per year, but this only includes a bundling discount of 11%, which is third among the major insurance providers in the state.
The Cheapest Home and Auto Bundles in Idaho
MoneyGeek found that these companies have the cheapest home and auto bundles in Idaho regardless of discounts:
Allstate: $1,518 per year
Farmers: $1,599 per year
But aside from cost, you must also consider how well an insurer can deliver the coverages that you need, as well as the quality of service that you'll receive, especially when filing and processing a claim.
MoneyGeek Top Pick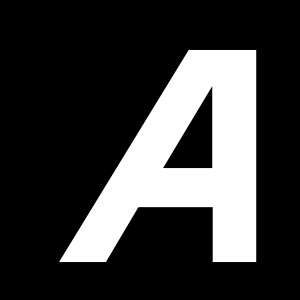 Allstate
The cheapest home and auto insurance bundle provider in Idaho is Allstate. Although it only ranks third in terms of bundling discount rate, its bundled premiums are already very competitively priced and the cheapest across the state at $1,518 per year, on average.
In addition to the home and auto bundling discount of 11% ($194 per year), Allstate policyholders can also save with other discounts, such as for meeting safe driving requirements, installing an anti-theft system and signing up for the paperless payment system called eSmart.
The Cheapest Non-Bundle Insurance Combinations in Idaho
In some cases, purchasing separate home and auto policies from different companies can end up giving you more savings than bundling your policies under one provider. To do this, simply pair up the two insurers that offer the cheapest rates for home and auto insurance.
MoneyGeek discovered that the cheapest non-bundle option in Idaho combines a home insurance policy from Allstate ($894) and an auto insurance policy from State Farm ($601) for a total annual cost of $1,495. This is slightly less than the cheapest bundle option at $1,518 per year from Allstate.
Should You Bundle Home and Auto Insurance in Idaho?
Bundling your home and auto insurance in Idaho often saves you time and money. Most insurance companies provide significant bundling discounts, and maintaining a relationship with just one insurer can be very convenient. However, this option may not always be the cheapest and might not work for everyone.
Bundle discounts in Idaho can save you between 9% and 27% per year.

MoneyGeek found that State Farm offers the largest bundling discounts in Idaho that let you save roughly $710 on your annual premium when you combine home and auto insurance policies. Although Travelers has the smallest bundling discount statewide at only 9%, this still equates to savings of $157 per year.

Bundles are a convenient way to combine your most important property insurance policies.

Bundling your home and auto insurance in Idaho has many perks. For one, you'll receive substantial discounts that can make your premiums more affordable. But you'll also appreciate the convenience of dealing with just one insurer, especially when keeping track of payments and processing claims.

In rare cases, it might be better not to bundle in Idaho.

Despite the convenience and discounts that it can bring, a home and auto insurance bundle in Idaho may not be suitable for everyone. MoneyGeek found that pairing an Allstate home insurance policy ($894) with a State Farm auto insurance policy ($601) only costs $1,495. This is cheaper than the lowest bundling rate.
About Mark Fitzpatrick
---
---