Best
Insurance Bundle
Hawaii
2023
The Best Bundled Insurance in Hawaii
The Best Home and Auto Bundles in Hawaii
MoneyGeek ranked insurance companies based on several factors, including affordability, customer satisfaction, discounts, ratings from third-party agencies and available coverages. The top two auto and home insurance companies in Hawaii for bundle policies are:
State Farm: MoneyGeek score of 85 out of 100
Allstate: MoneyGeek score of 77 out of 100
MoneyGeek rates State Farm as the best company for home and auto bundles because they offer the best value without sacrificing quality or service. Although Allstate is not the cheapest option, they do provide good coverage at a fair price with great customer service to back it up.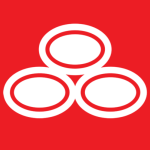 pros
Received a high score of 4 out of 5 in home insurance
Earned a high score of 4 out of 5 in auto insurance
Received a perfect score of 5 out 5 for discounts
cons
Doesn't offer unique coverages like OEM
Doesn't offer gap insurance
COMPANY HIGHLIGHTS
MoneyGeek found State Farm to be the best auto and home insurance bundle company in Hawaii. This insurer is one of America's largest home and auto insurance companies.
The company offers homeowners, renters, motorcycles, boats, trailers, commercial auto policies and life insurance. State Farm received an A+ rating with the BBB with over 500 customer reviews and offers some of the most affordable coverage in all 50 states. At roughly $1,264 per year, it's approximately 7% cheaper than its closest competitor.
State Farm's auto insurance premium includes roadside assistance, which covers mechanical labor for up to an hour, car towing and delivery of gas, oil, batteries or tires, excluding the cost of the items.
Its optional add-on coverage, rideshare insurance, ensures the medical, emergency roadside assistance and rental car reimbursement coverage included in your personal policy remain in effect while you're working for a rideshare company. Even if you drive for TNCs, your insurance deductible applies.
Furthermore, State Farm's home insurance premiums include personal liability protection covering visitors' injuries. Your homeowner's policy provides the building structure coverage that protects against hazards, such as fire, windstorms, hail, etc.
The contents coverage applies to damages for personal belongings like jewelry and furs, silverware and goldware, business property and more. Lastly, State Farm has a mobile app that allows you to easily file a claim, get roadside help and manage your account.
Read MoneyGeek's State Farm Auto Insurance Review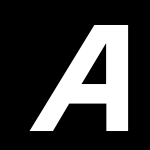 pros
Received a score of 4 out of 5 in home insurance satisfaction
Earned a high score of 4 out of 5 in auto insurance satisfaction
Offered in 50 states and Washington, D.C.
cons
Received a score of 3 out of score 5 for discount ratings
Doesn't offer better car replacement coverage
COMPANY HIGHLIGHTS
In Hawaii, Allstate is MoneyGeek's runner-up pick for the best auto and home insurance at $1,349 per year. It received an A+ rating from the BBB for its superior customer service.
Allstate provides liability, comprehensive and collision insurance. Roadside assistance, rental vehicle reimbursement, accident forgiveness, new car replacement, gap insurance and deductible adjustment are common Allstate add-ons. Allstate also offers some rare coverages, such as portable electronics, media coverage, sound system coverage and custom parts coverage that protects customized car items, including carpets, bars, decals and graphics.
Policyholders may also benefit from Allstate's responsible payment discount for making timely payments and a claims-free discount of up to 20% if they switch to Allstate without a recent home insurance claim.
Read MoneyGeek's Allstate Auto Insurance Review
The Best Home and Auto Bundle Discounts in Hawaii
On average, a home and auto bundle in Hawaii costs $1,306, which is $88 or 6% less than the cost of purchasing separate policies. MoneyGeek's research found that State Farm has the highest discount rate at 9%, whereas Allstate has the lowest discount rate at 4%.
Although State Farm offers the highest discount rate and lowest average premium cost, this isn't always the case. Sometimes, a company that offers a high discount will still cost more than its competitors. Because of this, you should always look at a company's total cost and discount rate before picking the one that's right for you.
The Cheapest Home and Auto Bundles in Hawaii
According to our research, the cheapest home and auto bundle companies in Hawaii are:
State Farm: $1,264 per year
Allstate: $1,349 per year
Depending on your needs, it's important to remember that the cheapest company may not be able to provide you with sufficient coverage. MoneyGeek recommends that you research and review each company's coverage plans, pros and cons before signing up for a policy.
MoneyGeek Top Pick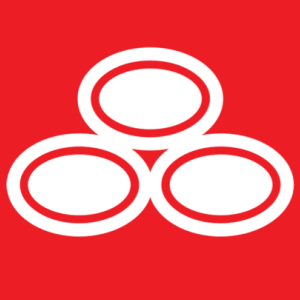 State Farm
State Farm received high customer satisfaction, financial stability and affordability ratings for both its auto insurance and homeowners insurance policies. The insurer received a perfect MoneyGeek score of 5 out of 5 for discount availability, specifically for its auto insurance policies.
To save on your premium cost, you can receive discounts for bundling your policies, insuring multiple cars, safe driving, defensive driving and taking a driver's education course.
Furthermore, as a solid option for homeowners insurance, State Farm provides savings for home renovation, protective devices, new homes, continuously insured roofing material and claims-free homeowners.
The Cheapest Non-Bundle Insurance Combinations in Hawaii
Bundling home insurance with auto insurance can help you save money. Sometimes, however, non-bundle insurance combinations may be just as cost-effective while allowing you more flexibility in your coverage options.
Based on MoneyGeek's research, the cheapest non-bundle option in Hawaii is auto insurance from State Farm ($909) and home insurance from Allstate ($238) for a total premium cost of ($1,147). This is less expensive than the cheapest bundle insurance plan in Hawaii, offered by State Farm for $1,264 per year.
Should You Bundle Home and Auto Insurance in Hawaii?
In Hawaii, it may be more expensive to bundle home and auto insurance than to purchase separate policies from different insurance providers. However, purchasing insurance under one provider has advantages other than cost. With a bundle insurance policy, you can save time, since managing your account and making payments is often easier through a single insurer.
Bundle discounts in Hawaii can save you between 4% and 9% per year.

Bundle discounts are a good way to save money on your home and auto insurance. If you bundle your coverage with the same company, you can save between 4% to 9% per year in comparison with purchasing separate policies from the same provider. State Farm offers the highest discount at 9%, whereas Allstate offers the lowest discount at 4%.

Bundles are a convenient way to combine your most important property insurance policies.

For property owners, bundling home and auto insurance policies can be a convenient way to consolidate your most important coverage. Since the same company will cover your car and home, you'll save time managing your account and filing claims.

In rare cases, it might be better not to bundle in Hawaii.

Sometimes, it's better not to bundle your home and auto insurance for cost or coverage reasons. For example, State Farm's bundle costs $1,264 annually, but purchasing auto insurance from State Farm ($909) and home insurance from Allstate ($238) brings the total cost down to $1,147. That's a savings of $117.
About Mark Fitzpatrick
---
---