Cheapest and Best Car Insurance Companies in Manhattan, NY (2023)
---
Compare Rates and Save on Car Insurance
By Mark Fitzpatrick, Content Director
Edited by
Rae Osborn
In Manhattan, Progressive and Kemper offer the most affordable minimum liability car insurance, while American Family and Kemper have the lowest rates for full coverage. For young drivers, Progressive and Kemper again provide the best rates. Erie Insurance stands out for its robust coverage options and customer satisfaction.
Despite New York's high average cost of car insurance, you can still find ways to save. Discounts for safe driving, good academic performance and military service are available from various providers.
While location plays a significant role in determining your premium, strategic choices like driving the cheapest cars to insure and taking advantage of discounts can help lower your costs.
Best & Cheap
Car Insurance
Manhattan, NY
2023
Best and Cheapest Car Insurance in Manhattan, NY
Progressive and Kemper offer the most competitive rates for basic coverage and young drivers in Manhattan.
Rated as one of the best insurers, Erie Insurance excels in customer satisfaction and provides a comprehensive package with unique features like first accident forgiveness and new car replacements.
While New York has high average insurance costs, drivers can still save by shopping around and maximizing available discounts.
Cheapest Minimum Liability Car Insurance in Manhattan
The cheapest car insurance companies for minimum coverage are:
Progressive: $1,111 per year, $93 per month
Kemper: $1,217 per year, $101 per month
Car insurance in New York tends to be pricier, but getting liability-only coverage can help you meet state minimum car insurance requirements while lowering your premium.
Progressive and Kemper offer discounts for safe driving, safety features and good academic performance. Kemper adds extra value with diminishing deductibles for safe drivers and special rates for active and retired military members. View the table below to see premiums for ages 30 to 59 at different coverage levels.
Cheapest Full Coverage Car Insurance in Manhattan
The cheapest car insurance companies for a full coverage policy are:
American Family: $990 per year, $83 per month
Kemper: $1,119 per year, $93 per month
Suppose you're considering going for a liability-only car insurance policy. In that case, you should think again, especially if you park on the street, drive often in bad weather, or have a high-value car. Liability-only might be cheaper, but it won't cover damages to your car, which could cost you more in the long run.
American Family has loyalty, early bird and safe driving discounts to make a full-coverage policy more budget-friendly. If you've got a luxury car, you can also get original equipment manufacturer (OEM) coverage, ensuring repairs use top-notch parts.
Kemper also helps you save with their pay-in-full, defensive driving and multi-car discounts. Plus, their Kemper Prime Auto Enhanced package includes personal property protection and a waived deductible if your parked car gets damaged, offering a more rounded financial cushion for your vehicle.
Cheapest Car Insurance With a Bad Driving Record in Manhattan
The cheapest car insurance companies for drivers with bad driving records are:
With a speeding ticket: American Family ($1,194 per year, $100 per month)
With an accident: Progressive ($1,232 per year, $103 per month)
With a DUI: Progressive ($1,295 per year, $108 per month)
Progressive's Snapshot program can help high-risk drivers potentially save $231 each year on insurance.
If you're a high-risk driver, American Family can file your SR-22 insurance for DUIs or if your state requires proof of coverage. With a low National Association of Insurance Commissioners (NAIC) complaint index of 0.57, they're reliable for claims. Plus, their usage-based program can lower your rates for good driving, much like Progressive's program.
Cheapest Car Insurance for Young Drivers in Manhattan
Young drivers can find affordable rates with:
Progressive: $3,797 per year, $316 per month
Kemper: $4,099 per year, $342 per month
These are rates for a full coverage policy for young drivers aged 22-29.
If you're a 21-year-old driver in New York, expect to pay significantly more for car insurance than the national average of $1,958.
Rates can be more than double what you'd pay in states like Alabama. Despite the high costs, college students in New York can find ways to lower their premiums, such as maintaining good grades and taking approved defensive driving courses.
Best Overall Car Insurance in Manhattan
With near-perfect scores, Erie and Chubb offer the best overall car insurance in Manhattan:
Erie: MoneyGeek score of 99 out of 100 ($2,022 per year, $169 per month)
Chubb: MoneyGeek score of 99 out of 100 ($3,097 per year, $258 per month)
The cheapest car insurance may save you money upfront but could fall short in customer service and claims support. The best providers offer comprehensive coverage and excellent service, giving you peace of mind. If quality matters to you, "best" may outweigh "cheapest."
Best Overall Car Insurance: Erie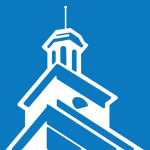 pros
Unique coverages: Erie Rate Lock, new car replacement, diminishing deductibles, pet coverage
Common discounts: safe driving, car safety features, multi-car, multi-policy, reduced usage, young drivers
Accident forgiveness is free for drivers after three years
Offers better car replacement
cons
Only available in 12 states
Not the most affordable provider
COMPANY HIGHLIGHTS
Erie stands out for its comprehensive insurance package, available in twelve states, including New York.
One of Erie's standout features is First Accident Forgiveness, available to customers who have been with the company for at least three years. If you've been accident-free, Erie offers a diminishing deductible, further lowering your out-of-pocket costs.
For those who opt for full coverage, Erie provides extra perks like pet injury coverage in covered accidents, and free locksmith services, personal property protection and glass repair. Their Rate Lock feature is another bonus, ensuring your premium stays consistent even if you have to file a claim.
If you need a rental car, Erie has you covered. They offer a range of rental car options, and the annual cost for this coverage is typically less than what you'd pay for a single day's car rental.
Erie also scores well in customer satisfaction, boasting a 0.57 on the National Association of Insurance Commissioners (NAIC) complaint index, well below the baseline score of 1.00. This indicates fewer complaints than average, adding another layer of assurance for potential customers.
Read MoneyGeek's Erie Auto Insurance Review
The table below shows average rates for a full coverage policy for a 40-year-old male driver.
Best Car Insurance in Manhattan for Customer Service
The car insurance company with the best car insurance companies are:
Erie: MoneyGeek score of 99 out of 100 ($2,022 per year, $169 per month)
Chubb: MoneyGeek score of 99 out of 100 ($3,097 per year, $258 per month)
While Chubb may have a slight edge in customer satisfaction scores, we recommend Erie Insurance for its consistently high rankings in national surveys. According to J.D. Power, Erie ranks as one of the top auto insurers in the country.
Additionally, Erie outperforms Chubb in the NAIC complaint index, scoring a favorable 0.57 compared to Chubb's 0.73. Both are above average, but Erie's lower complaint index and high J.D. Power ranking make it a more compelling choice.
The following table shows average full-coverage rates for a 40-year-old male driver.
How Much Car Insurance Is in Manhattan
The average cost of car insurance in New York is $2,043. In contrast, drivers in Idaho pay just $661 annually for the same level of coverage. That's a staggering 207% difference in cost.
The location where you live plays a crucial role in determining your car insurance rates for several reasons:
| Factor | Reason |
| --- | --- |
| Population Density | Areas with higher population density, like Manhattan in New York, often have more cars on the road, leading to a higher likelihood of accidents and claims. |
| Crime Rates | Locations with higher vehicle theft and vandalism rates can result in higher premiums. |
| Traffic Conditions | More traffic can mean more potential for accidents. |
| State Regulations | Each state has its own set of rules and minimum requirements for car insurance. New York has stringent regulations that can drive up the cost of insurance. |
| Local Repair Costs | The cost of labor and parts can vary by location, affecting the cost of repairs and, consequently, insurance premiums. |
| Natural Disasters | Some areas are more prone to natural disasters like floods, hurricanes, or snowstorms, which can also affect insurance rates. |
So, your geographic location isn't just a data point for insurance companies; it's a comprehensive snapshot of various risk factors they consider when determining your premium.
While you may have little control over your location, you can make strategic choices to lower your insurance costs.
Opting to drive the cheapest cars to insure can significantly reduce your premiums. Additionally, taking advantage of all available discounts and completing driving courses can further reduce your rates.
The best approach to finding cheap coverage is to start with an insurance company known for competitive rates and then stack discounts to maximize your savings.
WHY IS NEW YORK CAR INSURANCE SO EXPENSIVE?
Several factors explain why car insurance is expensive in New York. The state's no-fault status mandates additional coverages like personal injury protection (PIP), which increases premiums. Other contributing elements include high healthcare costs, elevated risks from severe weather and higher instances of theft and vandalism in major cities.
How Much Insurance You Need in Manhattan
Minimum Legal Requirements in New York
| Coverage | Amount |
| --- | --- |
| Bodily injury liability per person | $25,000 |
| Bodily injury liability per accident | $50,000 |
| Property damage liability per accident | $10,000 |
| Uninsured/underinsured motorist coverage per person | $25,000 |
| Uninsured/underinsured motorist coverage per accident | $50,000 |
| Personal injury protection per person | $50,000 |
Sticking to your state's minimum insurance requirements could be sufficient if you're driving an older car and have the financial cushion to handle unexpected repairst. However, if you're looking for added peace of mind and it fits within your budget, you can increase your liability limits for more financial protection.
If you own a new or luxury car, consider full coverage. Collision insurance covers accident-related repairs, and comprehensive insurance handles other damages like weather or theft. Full coverage offers a safety net if you can't afford major repairs. You can also add new car replacement coverage, which replaces a totaled car with a new one of the same make and model.
Lenders usually require full coverage if you lease or finance your car.
How to Get Cheap Car Insurance in Manhattan, NY
Insurance rates in New York tend to be higher compared to other states. However, you can offset these costs by leveraging state-mandated discounts, such as those gained from completing a DMV-approved defensive driving course. Bundling home and auto insurance or paying your premiums in full can also help reduce your rates.
Compare quotes from multiple insurance providers to find the best rate.

Combine your car insurance with other home or renters insurance for a discount.

Choose a higher deductible to lower your premium, but make sure it's an amount you can afford in case of an accident.

Maintain a good credit score

A higher credit score can lead to lower insurance rates.

Take defensive driving courses

Completing a New York DMV-approved course secures a mandatory 10% discount for three years and can reduce points on your record, further lowering premiums.

Opt for usage-based or low-mileage insurance

Driving less in walkable New York with diverse public transport can cut insurance costs. Use public transport for a low-mileage discount or choose usage-based insurance for monitored discounts.

Equip your car with safety features like anti-lock brakes or a security system to become eligible for discounts.

Always ask your insurer about any available military, student, or multi-car discounts.

Opt for a one-time annual payment to lower your overall premium potentially.

Review and update coverage

Regularly assess your policy to remove unnecessary coverages, especially as your car depreciates.

Check if your employer offers a group insurance plan, which could be more affordable.
Auto Insurance
Auto Insurance
Frequently Asked Questions
Whether you're wondering about the cheapest options, the legal requirements, or why rates are so high, we've got you covered. Below are frequently asked questions to guide you through the ins and outs of car insurance in Manhattan.
About Mark Fitzpatrick
---
---