No-Fault Car Insurance: What Is PIP Car Insurance and Do You Need It?
Advertising & Editorial Disclosure
Last Updated: 3/5/2022
Personal Injury Protection (PIP) insurance first came about in the 1970s as state legislatures began passing laws designed to streamline the auto accident claims process. Rather than getting caught up in whose fault an accident was and going to court, drivers could instead focus on getting their medical expenses covered through a "no-fault" approach. As of 2020, 14 states mandate no-fault insurance while another seven and Washington, D.C. make it optional. Learn more about PIP and find the top auto insurance companies for your needs.
Compare Auto Insurance Rates
Ensure you are getting the best rate for your car insurance. Compare quotes from the top insurance companies.
What Is No-Fault PIP Car Insurance?
PIP insurance is a particular type of car insurance that helps drivers cover the medical bills for themselves and their passengers in the event of a car accident — regardless of who caused it. Also known as no-fault car insurance, some states require this form of coverage while others keep it optional. Some don't even make it available to drivers.
What Does No-Fault PIP Insurance Cover?
Personal injury protection insurance covers medical expenses related to any injuries sustained by you and your passengers. If the coverage limit has not been reached once hospital bills are paid, it can also help pay related expenses, including health insurance deductibles, income lost due to injury, childcare, funeral services and other essential services.
What Does PIP Not Cover?
No-fault insurance does have its limits, and consumers should be aware that this type of coverage is not comprehensive and collision insurance and won't cover vehicle damage, theft or damage to property belonging to others. It also cannot cover any medical costs that exceed coverage limits.
Which Companies Are Best for No-Fault PIP Coverage?
Most large, multi-state insurance companies offer no-fault PIP coverage, but they may not provide it at the same rates. Make sure you compare personalized quotes from each company to find your best price. A few companies to consider contacting are highlighted below.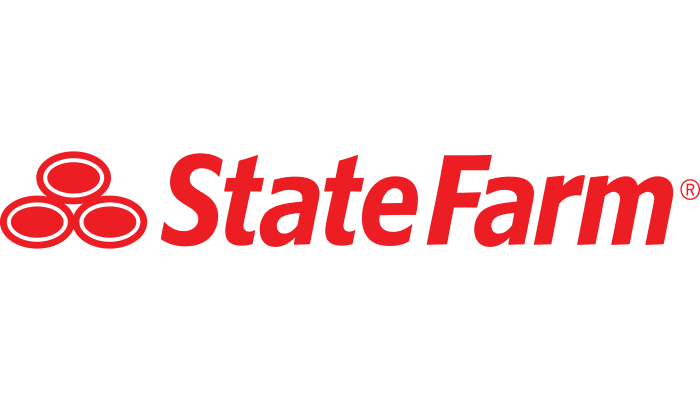 State Farm
State Farm provides this form of coverage in no-fault insurance states and allows users to request a quote online or by working directly with a State Farm agent.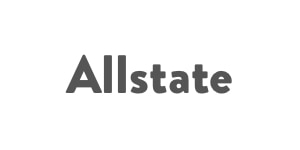 Allstate
Allstate ensures clients carry coverage for what matters most, including no-fault insurance. Quotes are available via a local agent or online.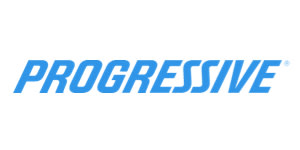 Progressive
PIP coverage at Progressive can be purchased in any state that overs this type of insurance. Users can get an online quote or speak with a licensed representative.
How Does No-Fault PIP Car Insurance Work in a Claim?
Understanding how no-fault PIP insurance works is essential for filing a claim and getting your expenses covered. In most auto accident cases, PIP insurance acts as the primary coverage and pays out claims before other insurance types kick in.
After your PIP insurance coverage limit is reached, your health insurance plan will cover additional medical expenses. In states that do not offer PIP insurance, health insurance operates as the primary source for covering costs.
What Is the Cost of PIP Insurance?
The cost of no-fault PIP insurance varies based on factors such as where you live and how much coverage you purchase. In a recent MoneyGeek analysis, PIP insurance costs ranged from $50 to $200 per six-month period in states requiring no-fault insurance. Long the exception to these low figures, Michigan's no-fault insurance policies changed on July 1, 2020. This change is expected to help significantly decrease costs in the state, which previously could be as much as $500 per six-month period.
Which States Require No-Fault PIP Insurance?
Each state sets its own regulations around PIP insurance and per-person minimums. Use the table below to see how your state handles it.
No-Fault Personal Injury Protection Coverage Requirements by State
Scroll for more
$50,000 per person/waived if driver carries qualifying health insurance
Which States Have Optional No-Fault PIP Insurance?
Seven states and Washington, D.C. currently make no-fault PIP insurance optional, meaning you can elect to get this type of coverage, but it is not required. A signed waiver may be required if you choose not to purchase it.
Michigan No-Fault PIP Insurance: What to Know
From 1972 to 2020, Michigan's no-fault PIP insurance laws required drivers to have unlimited lifetime medical benefits coverage in the event of an automobile accident. While this started as a worthwhile endeavor, the rising cost of health care has made no-fault PIP insurance prohibitively expensive for many. The state legislature enacted a new law as of July 2, 2020, that gives drivers multiple PIP coverage programs to choose from, with options ranging from opting out of PIP entirely to still paying for unlimited PIP. The six options now available include:
Opt-out (you must have Medicare or health insurance to qualify)
$50,000 limit (only for those enrolled in Medicaid)
$250,000 limit, including PIP medical exclusions (for those with qualified health insurance)
$250,000 limit
$500,000 limit
Unlimited coverage
Florida No-Fault PIP Insurance: What to Know
Florida no-fault insurance is mandatory for all drivers, with the minimum (and maximum) coverage totaling $10,000 per person for medical expenses related to an auto accident. Florida PIP insurance will cover 60% of wages lost due to injury (up to $10,000) and up to $5,000 for funeral expenses.
Key Facts About PIP Insurance
While not required in every state, no-fault PIP insurance can be useful when you're involved in an auto accident with injuries and need money quickly to pay mounting medical bills.
Fourteen states currently require no-fault PIP insurance; seven states and Washington, D.C. make it optional.
PIP insurance usually costs between $50–$200 every six months.
Some states don't offer PIP insurance.
If you live in Michigan, it's important to know that PIP rules changed in July 2020.
Auto Insurance
Auto Insurance
About the Author
---
---