What Is Accident Forgiveness?
Accident forgiveness is an auto insurance feature or add-on that ensures your insurance premiums don't go up after your first at-fault accident. While it can save some drivers money, not all companies offer accident forgiveness insurance, and it may not be financially beneficial for everyone.
Loading...
How Accident Forgiveness Works
Accident forgiveness can typically be purchased as an add-on to an auto insurance policy or "earned" after a driver remains accident-free for a specified period, usually between three and five years.
However, accident forgiveness has some limitations. For example, it will only apply to your first at-fault accident and — depending on your provider's policy — can reset and be purchased or applied again after a few years of having a clean driving record. Every insurance company has a unique policy or procedure for accident forgiveness, so it's best to contact insurers directly or check out their websites to learn about their stipulations.
Take note that not all companies have accident forgiveness. In California, insurers don't offer accident forgiveness coverage due to Proposition 103, passed in 1988. This law prevents insurers from charging excessive rates, indirectly barring them from offering accident forgiveness. While accident forgiveness can lower rates for some drivers, drivers are charged higher rates overall to offset the cost of accident forgiveness. Even beyond California, some insurers simply do not offer this additional coverage.
Whether or not you have accident forgiveness coverage, an at-fault accident will remain on your record and may impact your auto insurance rates for three to five years, depending on where you live.
Who Should Consider Accident Forgiveness

Drivers who have a clean record and regularly practice safe driving habits. Accident forgiveness is best for drivers who have maintained a clean record for a significant period because it can help keep their rates low if they get into an accident.
Drivers who have high-risk or young drivers included in their policy. If you've had a clean record so far but recently added a high-risk driver to your policy, accident forgiveness is a great way to ensure your premiums don't rise if that driver gets into an accident. Keep in mind that accident forgiveness can only be applied once and then can't be applied again until it renews, regardless of how many drivers you have on your policy.
Drivers who frequently drive in risky areas or conditions. If you often drive in potentially dangerous conditions — be it a congested area or at night — getting accident forgiveness can help keep your rates affordable. No matter how safely you drive, difficult driving conditions could cost you thousands if you get into an accident.

Who Shouldn't Consider Accident Forgiveness

Drivers who don't drive often. While accident forgiveness provides an extra layer of protection, it doesn't significantly benefit people who rarely drive. The less you drive, the fewer opportunities there are for you to get into an accident.
Drivers who have a poor driving record. Getting accident forgiveness is subject to an insurer's approval — and you're likely not going to be approved if you have a bad driving record or you've been in an accident in the last few years.
Accident forgiveness can seem like the perfect solution to keeping rates down after an accident, but that isn't always the case. Take a look at some of the advantages and drawbacks to consider when purchasing accident forgiveness.
Pros & Cons of Accident Forgiveness
---
Pros
Prevents an increase in your insurance rates after an accident where you're at-fault.
In some policies, it is automatically included after a specified period of being claims-free.
Can grant you peace of mind while driving.
Cons
Not available for all drivers.
Only forgives your first at-fault accident and takes three to five years to reset after your first accident if you remain accident- and claims-free.
Not always free — some insurers offer it as additional coverage, which can raise premiums.
Doesn't guarantee full rate protection, as being in an at-fault accident can still remove or reduce claims-free discounts.
Examples of Accident Forgiveness in Action
1
First accident with a clean driving record and safe driver discount
Even if you've never been in a collision and have maintained a safe driving record for years, the fact is that accidents can happen to anyone, anytime. While accident forgiveness can provide an extra layer of financial protection, you should evaluate whether it's truly worth it. If you get it for free — great. If you don't qualify for free coverage and need to pay for it, however, take a look at the cost and compare it to your potential surcharge.
If, for instance, accident forgiveness coverage adds $50 to your premium and you don't get into an accident for five years, you paid $250 in total for this coverage. Conversely, auto policy costs can increase by 56.8% after an accident. If you spend an average of $1,000 for auto insurance every year and get into an accident in your fifth year, your premiums will potentially increase by $568 if you don't have accident forgiveness. If you do have that extra coverage, however, you could recoup the costs of that coverage and avoid the surcharge.
On the other hand, if adding accident forgiveness coverage costs an additional $150, and you remain accident-free for ten years, that's $1,500 you could end up not using.
In other words, accident forgiveness is a nice perk to have if you get it for free and at a low cost. If it costs a lot or more than your potential surcharge and you're a safe driver, it might not be worth it in the long run.
2
More than one accident
If you've had more than one accident in the past few years, getting accident forgiveness can help prevent your rates from increasing even more if you get into another accident. Some insurers offer it as a paid add-on with no eligibility, and others include it as part of a more extensive protection package. If a company you're considering offers it as a paid add-on, weigh this additional cost against how much more you'd pay for rates without it.
3
Having risky drivers on your policy
Insurers offset the risk of insuring young or teen drivers by increasing your premiums. However, these drivers don't just pose a financial threat to insurers — they also pose a risk to you as the principal policyholder; if a teen on your policy is at-fault in an accident, your overall policy premiums are likely to increase.
Accident forgiveness can be beneficial in such a situation. With this coverage, insurers will forgive the first at-fault accident on the policy. That means that if your teen is on your policy and they get into an accident, your accident forgiveness coverage will kick in. Keep in mind, however, that this can only be used once. While some insurers grant "resets" and let you re-purchase it after three or five years of remaining accident-free, some may not.
How to Qualify for Accident Forgiveness
Even if your auto insurance company offers accident forgiveness, remember that not all drivers qualify. Insurers typically require you to be over 21 and have no accidents for three to five years to add accident forgiveness coverage to your policy.
Insurers who offer accident forgiveness can provide it as a paid add-on, a reward for loyalty or a combination of both. For instance, GEICO offers accident forgiveness for free to loyal clients who have maintained a clean driving record, but it can also be purchased as an add-on for those who don't qualify. Some insurers, like Farmers, only allow you to purchase it after remaining accident-free for at least three years.
Insurance Providers that Offer Accident Forgiveness
If you're interested in getting accident forgiveness, below is a comprehensive list of the best auto insurance companies that offer it and their requirements.
Accident Forgiveness FAQs
While accident forgiveness is a relatively straightforward concept, there are still some gray areas that can confuse some drivers. Below are a few frequently asked questions about accident forgiveness insurance.
Expert Insights
Accident forgiveness isn't for everyone — determining if it's suitable for you depends on individual factors. To help drivers make the right decision, MoneyGeek tapped finance experts to get their insight.
How can the average driver determine if getting accident forgiveness is worth it for them?

What are some important "catches" of getting accident forgiveness that drivers should know about?

What are some alternative coverages that drivers can get aside from accident forgiveness?
Brogan Woodburn
Sr. Insurance Writer for The Detroit Bureau
Darren Nix
Founder of Steadily Landlord Insurance
Related Content
In the auto insurance industry, accident forgiveness is one of the many additional coverages that drivers can opt for to get more protection. Below are a few related topics within auto insurance that can help any driver get a better idea of what to add to their policy and how to choose the best option for them.
About Nathan Paulus
---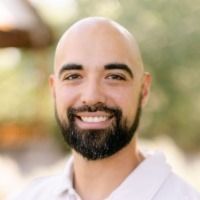 ---