Can One Driver Have Insurance for Two Cars? How to Get the Best Insurance for Your Cars
---
Compare Rates and Save on Car Insurance
By Margaret Wack, Freelance Personal Finance Writer
Edited by
Kathryn Schroeder
It is possible for one driver to insure multiple cars — you can list two or more cars under your name on one policy. It's usually cheaper to add four-door sedans, while adding a classic car or sports car to your policy will more than likely increase your average annual per-car premium.
If you use one car more than another, there are policy options available. It's a good idea to take advantage of discounts and shop around. MoneyGeek provides an in-depth analysis of how to insure multiple cars, available discounts and rates.
Table of Contents
Insurance for two cars is generally an affordable policy. However, classic or sports cars can cause your per-car premium to spike.
Insuring multiple cars may provide a discount that saves you money.
Pay-per-mile insurance, low mileage and bundling are some of the best discounts when you insure two cars on one policy.
Can One Driver Insure Two Cars?
Yes, car insurance providers can insure multiple vehicles under one name. Sometimes, they provide a multi-car discount. One driver can get insurance for two cars on the same policy or two separate policies.
Add Your Second Vehicle to Your Current Policy
If there are multiple cars garaged or kept at your primary residence, you can list them under one policy. When insuring a new vehicle, most companies provide a multiple car discount. You can ask your auto insurance provider or browse MoneyGeek's list of companies below that offer discounts for one driver insuring two cars.
Companies That Offer Multiple Car Insurance Discount
INSURING CLASSIC AND SPORTS CARS
Adding a classic or sports car will always increase your average premium for each car. To be able to insure either a sports or classic car, there are key details you need to know.
If insuring two cars for one driver, the classic car must not be their primary vehicle. Classic car owners must also have a private garage and a regular-use vehicle.
Meanwhile, drivers with sports cars should anticipate pricier auto insurance. Driving a sports car may put you in the high-risk category, which means paying more for auto insurance.
Insure Your Cars Through Separate Policies
Car insurance providers let drivers insure two vehicles with separate policies. Although this can increase rates, drivers who shop around might grab a cheaper deal with sufficient coverage.
If you want to estimate the cost of car insurance before shopping around, MoneyGeek has a car insurance quote calculator. It can help you figure out the best way to insure multiple cars.
Best Discounts When You Own Two Cars
The best and easiest insurance discount to get for two or more cars is the multiple car discount. A home and auto bundle discount or pay-per-mile insurance might help, too, especially when your insurance is pricier than expected. MoneyGeek provides short explanations below to learn more about each discount type.
Discounts for Drivers with Two or More Cars
| Discount | Description |
| --- | --- |
| | Drivers with two or more cars on their policy may get the multi-car insurance discount that most companies provide. |
| | Pay-per-mile insurance is a stellar way to find savings for drivers who don't use their second car frequently. Pay-per-mile insurance charges policyholders based on how much they drive. |
| | The low mileage discount can benefit drivers who own a second vehicle that they drive less than 7,500 miles a year. It is a great discount for those who have a primary vehicle they use for day-to-day driving and a second vehicle for pleasure. |
| | Bundling your auto and home/renters insurance is one of the most common ways to reduce costs. You bundle the policies with the same provider. |
How Much Does a Second Car Insurance Cost?
MoneyGeek's research shows that the cost to insure a second car costs almost the same as getting normal insurance. However, having two cars on one policy is typically cheaper than insuring two cars on separate policies or with different carriers.
But, insurance for your second car costs more if it is an expensive vehicle, classic or sports car. Because these car types pose more risk for insurance companies, they increase the premium.
How much insurance is on a second car depends on where you live, your car type, your driving history and coverage choices.
Frequently Asked Questions
A multi-car insurance discount is usually an effective way to find savings if you have a second vehicle to insure. MoneyGeek answered the most common questions about insuring two cars for one driver.
About Margaret Wack
---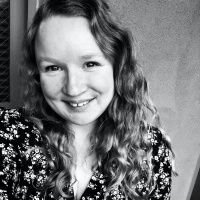 ---