High-risk car insurance is more expensive than car insurance for experienced drivers or drivers with a clean motor vehicle record. Drivers considered high risk are young and inexperienced drivers or drivers that have one or more offenses on their record — such as a speeding ticket, an at-fault accident or a DUI.
Other driver profiles that are considered high risk are drivers with a lapse in coverage, certain types of car models or drivers with poor credit.
We analyzed high-risk car insurance costs and insurance providers to determine the best and cheapest car insurance options.
Best Cheap
High-Risk
Car Insurance
2023
Best and Cheapest Car Insurance for High-Risk Drivers
The Best Companies for High-Risk Drivers Based on Driving Record
Travelers is the best widely available car insurance provider for high-risk drivers, with solid scores in financial stability, customer satisfaction and essential coverages.
USAA ranks first in MoneyGeek's analysis, but its policies are only available to drivers in the military community. Besides having affordable rates, it also received excellent financial stability and customer service scores.
Best High-Risk Auto Insurance Companies
Best Overall for High-Risk Drivers: Travelers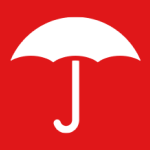 pros
Perfect score for financial stability
Offers rental reimbursement and new car replacement as add-on coverages
A policy costs $1,951 per year on average
cons
Scores lower on affordability than other insurers
Received a lower score on claims management
COMPANY HIGHLIGHTS
Travelers may not offer any unique coverages, but it does have several that make it a good car insurance option for high-risk drivers.
Extended transportation expenses coverage comes in handy if your car is undergoing repairs due to an accident. It covers rental car costs and reimburses expenses from using buses or trains.
High-risk drivers with new cars can benefit from Travelers' new car replacement coverage, which replaces your vehicle with the same make and model if yours is totaled. Unlike other insurers, who only offer it for the first two or three years, Travelers' coverage lasts for the first five years of ownership.
High-risk auto insurance is more expensive, so discounts can help you lower your rate. High-risk drivers with homeowners insurance might qualify for a cheaper rate even if they purchased their policy from another insurer. Loyalty also pays off — remaining with Travelers for several years with no coverage gaps may make you eligible for a discount.
Read MoneyGeek's Travelers Auto Insurance Review
Compare Auto Insurance Rates
Ensure you are getting the best rate for your insurance. Compare quotes from the top insurance companies.
The Cheapest Companies for High-Risk Drivers Based on Driving Record
High-risk car insurance doesn't come cheap — the average cost of auto insurance for a 40-year-old driver with an at-fault accident on their record is $2,021 per year, but a safe driver only spends $1,030 for the same coverage. Fortunately, drivers with violations on their driving records can find affordable auto insurance options.
MoneyGeek's analysis found that Travelers is the least expensive widely-available auto insurance for high-risk drivers, with an annual average premium of $1,951. USAA tops our ranking since a policy costs $1,569 per year, but only drivers affiliated with the military can purchase them.
Cheapest High-Risk Car Insurance Companies
Cheapest Overall for High-Risk Drivers: Travelers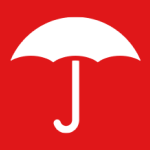 pros
Received a perfect score for financial strength
Offers add-on coverages, such as gap insurance and rental reimbursement
Offers a policy for an average cost of $1,951 per year
cons
Received a below-average score for claims management
COMPANY HIGHLIGHTS
Travelers offers the most affordable, widely available car insurance for high-risk drivers. While the price of even the cheapest high-risk car insurance policy is still higher than average, Travelers' discounts can help you cut down your premium cost.
High-risk drivers may benefit from adding several of Travelers' coverages to their policy. An accident could leave you carless, forcing you to take other modes of transportation. Rental car reimbursement (also known as Travelers' extended transportation expenses coverage) comes in handy if a covered accident puts your car out of commission for over 24 hours. It also reimburses you for expenses from train and bus fares and ride-sharing services.
If you finance or lease a car, loan/lease gap insurance through Travelers may be a solid option. This coverage pays for the difference between your car's actual cash value and your remaining balance on your loan or lease, saving you the trouble of dipping into your savings.
You can also check if your new vehicle qualifies you for a new car discount. It doesn't just cover brand-new vehicles but also those less than three years old.
Read MoneyGeek's Travelers Auto Insurance Review
The Cheapest Companies for High-Risk Drivers by State
Each state has a different minimum car insurance requirement. Since high-risk auto insurance rates vary significantly between states, knowing the rates for your area can make your search for insurers offering cheap car insurance for high-risk drivers more efficient.
Among the car insurance companies in our analysis, USAA frequently appears as the most affordable option. However, its policies aren't widely available — they're only available to drivers affiliated with the military community, making them the best choice for cheap auto insurance for veterans.
Select your state in the table below to review the cheapest providers for high-risk drivers in your state.
Cheapest High-Risk Car Insurance Companies by State
Compare Auto Insurance Rates
Ensure you are getting the best rate for your coverage. Compare quotes from the top insurance companies.
Car Insurance Costs for High-Risk Drivers Based on Driver Profile
When most people consider which factors indicate a high-risk driver, they think about many of the ones we already covered: a poor overall driving record or a violation, such as an at-fault accident or a DUI. But insurance companies may decide you pose a high risk because of factors unrelated to your driving record.
Young drivers who recently received their license, for example, pay substantially more than their older counterparts. Drivers with bad credit scores are also considered high risk because insurers believe there's a greater chance they may not keep up to date with their payments. It may also be more challenging to find cheap car insurance for students since they have less driving experience. The type of vehicle you drive plays an important role, too. If you drive a car with a top safety rating, such as a Volvo or Subaru, you're far less likely to pay higher premiums than someone driving a sports car.
The Cost of High-Risk Car Insurance: Young Drivers
Car insurance providers typically view students and teen drivers as high-risk drivers since they have less experience behind the wheel and higher accident rates than more experienced drivers, leading to a significant difference in insurance costs. For example, an 18-year-old driver has an average premium of $3,956 per year. In contrast, the average rate for a 40-year-old driver is $1,220.
Finding cheap car insurance for teens isn't impossible, but you need to know where to look. Signing up under a parental policy helps young drivers save on car insurance, and in most cases, it is illegal for a teen under 18 to purchase auto insurance without an adult co-signer. And many insurers offer lower rates for maintaining good grades and driving vehicles with a low-risk rating.
Average Annual Cost for Teens vs. Adults
Premiums for teens are on average:
$2,736 more
This is 224% more expensive.
The Cost of High-Risk Car Insurance: Drivers With Poor Credit
Your credit score may affect insurance costs since insurers assume a correlation between poor handling of credit and an increase in the number of claims filed. Having bad credit can make finding reasonably-priced car insurance more challenging. On average, drivers with poor credit standing pay $2,260 more in car insurance per year, nearly three times as much as those with good credit scores.
However, you can still find cheap car insurance with poor credit. Taking steps to improve your credit, such as minimizing debt and making on-time payments, may help lower your insurance costs.
Average Annual Insurance Cost by Credit Score
Good Credit
(Score above 768)
$1,148
Poor Credit
(Score below 578)
$3,408
Premiums for drivers with poor credit are on average:
$2,260 more
This is 197% more expensive.
The Cost of High-Risk Car Insurance: Drivers With Sports Cars
Data shows that sports cars are more commonly stolen, causing some insurers to charge higher premiums. Also, because sports cars weigh less and are smaller than a standard sedan, they tend to sustain greater damage when involved in a wreck.
For example, a common sports car model that is relatively expensive to insure is a Ford Mustang. According to our latest research, drivers with a 2010 Ford Mustang paid an average of $204 more than those who owned a Toyota Camry of the same model year. Those driving a 2020 Mustang paid roughly $894 more.
Average Insurance Cost by Model Type
Toyota Camry
Model Year 2010
$1,379
Ford Mustang
Model Year 2010
$1,583
Premiums for drivers with a Ford Mustang are on average:
$204 more
This is 15% more expensive.
What Is a High-Risk Driver?
High-risk drivers come in many forms, according to auto insurers. Even if you possess a squeaky clean driving record, factors such as your credit history or type of vehicle can raise premiums. Even if you have a safe car and good credit, past violations can also hike up the cost. Some of the most serious violations that can make you exceptionally risky include:
Driving under the influence of alcohol
Driving with a suspended or revoked license
Driving recklessly
Drag racing
If you have serious violations on your driving record, you may need to file for SR-22 car insurance or FR-44. Also known as a certificate of financial responsibility, this document must be filed to prove you carry the minimum required amount of car insurance in your state. Getting high-risk insurance, also known as nonstandard car insurance, will cost more, but there are plenty of ways to save.
How to Avoid Being Categorized as a High-Risk Driver
Whether you're already classified as a high-risk driver or want to avoid falling into that category, you can take steps to keep your car insurance low.
1
Drive safely.
It may seem intuitive, but ensuring you don't get speeding tickets or cause wrecks can go a long way in helping you pay lower rates for auto insurance. Follow the speed limit and all posted signage. If you have violations already on your motor vehicle record, shop for new rates as violations age out of the rate-setting process, typically after three years.
2
Improve your credit score.
Making on-time payments, adding your name to a parent's or family member's utility bill and keeping your credit card balances low can all help improve your credit score. It can take some time, but the payoff is worth it.
3
Take a defensive driving course.
Many insurance companies offer discounts to those who complete a defensive driving course. In addition to curbing risky behaviors, these programs also help you identify driving dangers more quickly.
MONEYGEEK EXPERT TIP
You typically need to have a clean driving record (no moving violations or at-fault accidents) for a minimum of three years to be eligible for a defensive driving course discount. Speak with your car insurer to find out their policy and whether completing this course may help you lower your premium. — Mark Friedlander, Director, Corporate Communications, Insurance Information Institute
What If I'm a High-Risk Driver and Insurers Won't Cover Me?
If standard auto insurance companies consider you too risky, they may refuse to offer you coverage. If this happens, you should look for insurers that specialize in non-standard auto insurance or a residual market plan. Residual market programs bring together other overly-risky drivers in the state to provide coverage without raising the premiums of other, less-risky drivers. The Automobile Insurance Plan Service Office (AIPSO) helps these drivers find insurance. The group also maintains a state-by-state database to ensure you can locate a plan where you live.
Compare Auto Insurance Rates
Ensure you are getting the best rate for your coverage. Compare quotes from the top insurance companies.
FAQs About High-Risk Car Insurance
Lots of questions exist about getting the best high-risk insurance for individual needs. We answer some of the most common below.
Expert Advice
What types of driving violations will result in you being considered a high-risk driver?

If I have high insurance rates due to a poor driving record, what are some steps I can take to get cheaper insurance?

How can I get coverage if no car insurance company will sell a policy to me?
Scott W. Johnson
Founder & Manager at Marindependent Insurance Services
Jay T. Brandi, PhD, CVA
Department Chair and Professor of Finance at the University of Louisville College of Business
David Marlett
Managing Director of Brantley Risk and Insurance Center, IIANC Distinguished Professor of Insurance at Appalachian State University
Amit Sinha
Professor of Finance and Quantitative Methods at Bradley University
Heidi Petschauer, CIC
President, Petschauer Insurance
Dr. Aniruddha Pangarkar
Assistant Professor of Marketing at the University of Wisconsin-Green Bay
Thomas Simeone
Trial Attorney, Simeone & Miller, LLP
Cameron Horn
Visiting Professor of Business at Eureka College
Reilly White
Associate Professor of Finance at the University of New Mexico
Deanne Butchey
Teaching Professor, Department of Finance at the College of Business, Florida International University
Dr. Ben Strother
Instructor of Business at Hannibal LaGrange University
Jonathon Bartsch
Assistant Professor of Finance at University of Northwestern - St. Paul
John Espenschied
Agency Owner of Insurance Brokers Group
Allen Snively Jr.
Clinical Professor of Finance at UNC Kenan Flagler Business School
Vipul K. Bansal
Professor at the Tobin College of Business at St. John's University
Patrick Cozza
Executive in Residence and Lecturer, Wealth Management at Fairleigh Dickinson University
Sung Ham, Ph.D.
Assistant Professor, Broad College of Business, Michigan State University
Chris Douglas
Associate Professor of Economics in the College of Arts and Sciences at the University of Michigan-Flint
Kwoloong T. Liaw, Ph.D.
Professor of Finance in the Economics and Finance Department at St. John's University
Jim Drinkwine
Assistant Professor at Whatcom Community College
Nurul Samiul Aman
Senior Lecturer in Economics at UMass Boston
Dr. Alicia Plemmons
Assistant Professor of Economics, CAS Undergraduate Economics Program Director at Southern Illinois University Edwardsville
Tim LaPlante
Assistant Professor of Business, Finance and Management at Baton Rouge Community College
Gene Rendino
Assistant Professor at Elmira College
Greg Files
Professor, Business Administration at Cape Fear Community College
Learn More About Car Insurance
Auto Insurance
Auto Insurance
About Katy McWhirter
---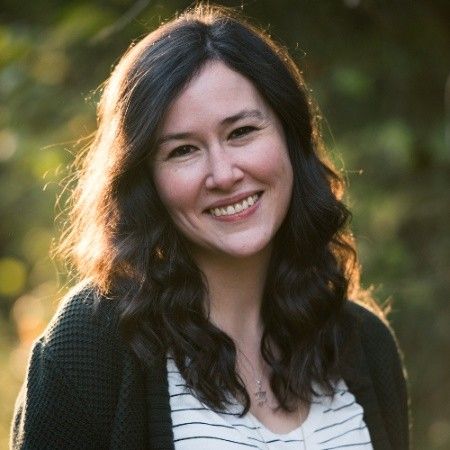 ---