Best Cheap Car Insurance Companies for High-Risk Drivers in Florida
---
Compare Rates and Save on Car Insurance
By Mark Fitzpatrick, Content Director
Edited by
Sarah Mattie
Car insurance companies charge high-risk drivers more because they often make more claims. But don't lose heart and accept the first insurance you see. You could save a pretty penny by comparing high-risk car insurance quotes.
At $1,960 per year, Florida's State Farm offers the best value in cost and support for high-risk drivers. Your specific situation may impact your actual rate.
Best & Cheapest
Auto Insurance
High-Risk
2023
Best Companies for High-Risk Drivers in 2023
High-risk drivers are statistically more likely to submit claims. So, auto insurers often charge them more to balance out how much these customers could cost them. For example, high-risk drivers in Florida pay an average of 30% more than others for their premiums.
Companies categorize high-risk drivers in a variety of ways. For instance, you may be considered high-risk if you've had at-fault accidents, tickets, infractions or DUIs.
Being a young driver can also put you in the high-risk category because of your lack of experience.
WHAT EXACTLY IS A HIGH-RISK DRIVER?
A driver with a history of serious traffic offenses is considered high-risk. But it's not all about having a spot on your driving record.
Here are some issues often considered to be high-risk by auto insurance companies:
Drivers with a history of traffic violations or at-fault accidents
Drivers with a DUI conviction
Drivers caught driving with a suspended or revoked license
Young drivers with a lack of driving experience
Drivers who drive sports cars or participate in drag racing
Drivers with bad credit or lapses in insurance coverage
Cheapest Car Insurance in Florida for High-Risk Drivers
For high-risk drivers needing cheap car insurance in Florida, MoneyGeek recommends State Farm. It's the most affordable auto insurance in the state at $1,960 per year for various high-risk driver profiles.
Check out our State Farm review if you'd like to learn more about this company.
SR-22 INSURANCE
SR-22 insurance is for those who have been caught driving without insurance or found guilty of a serious traffic violation. To prove you have auto insurance meeting the minimum requirements, your Florida insurer files an SR-22 form.
Best Car Insurance in Florida for High-Risk Drivers
According to MoneyGeek's evaluation, State Farm had an overall rating of 89.5. This makes it the best high-risk auto insurance company in Florida.
1
State Farm
Best for High-Risk Drivers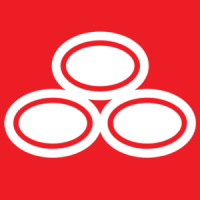 Geek Quick Take
In Florida, State Farm's high-risk auto insurance costs around $1,960 per year. This company charges about 10% more for drivers who are viewed as risky than for others.
More About State Farm
Roadside assistance, rental car reimbursement and trip reimbursement are some State Farm add-ons. It also has bundling, safe driving, defensive driving, multi-vehicle, anti-theft and airbag discounts.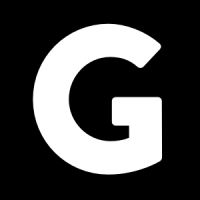 Geek Quick Take
High-risk drivers in Florida pay $2,495 yearly for auto insurance from GEICO, which is 44% more than what it costs for drivers with clean records.
More About GEICO
Similar to other top insurers, GEICO provides coverages like liability, comprehensive and collision insurance. Roadside assistance, rental car reimbursement and accident forgiveness are also included.
GEICO gives discounts for airbags and anti-theft systems, being a safe driver and bundling or insuring multiple cars.
MONEYGEEK EXPERT TIP
Like most things, the quality of auto insurance improves as the price increases. But this doesn't mean having a low budget means settling for low-quality insurance. Finding low-income car insurance in Florida might be useful in this case.
The state doesn't offer a government-sponsored auto insurance program for low-income people. But, those who don't drive a lot may find basic coverage or pay-per-mile insurance could work well.
Cheapest Car Insurance in Florida for Drivers With a DUI
In Florida, State Farm has the cheapest insurance for drivers with DUI convictions. They're charged an average premium of $1,913 per year.
For active-duty or former military in the state who have had DUIs, USAA may be an affordable option.
LOOK-BACK PERIODS
The look-back period is how long a DUI stays on your driving record. In Florida, there's a 5-year lookback period at first. Then, there's a 10-year one for a third offense (which qualifies as a felony). Finally, they have a lifetime one for a fourth offense (and beyond).
Cheapest Car Insurance in Florida for Teenage Drivers
We found that GEICO offers the cheapest car insurance for teen drivers in Florida, costing $3,908.per year on average. Your age is one of the variables impacting the price of your car insurance.
Find out more information about this insurance by reading our GEICO review.
MONEYGEEK EXPERT TIP
Since car insurance is more expensive for young drivers, getting the minimum coverage might be tempting. But, MoneyGeek recommends getting full coverage because its benefits can outweigh the price.
Shop around and compare costs to find the best cheap auto insurance for student and teen drivers.
Cheapest Car Insurance in Florida for Drivers With Bad Credit
Drivers with bad credit ratings are generally more likely to submit claims. That's why this type of policyholder is usually tagged as high-risk. At an average annual cost of $2,489, GEICO has the cheapest car insurance for drivers with poor credit in Florida.
MONEYGEEK EXPERT TIP
Generally, you have to pay a higher premium if you have bad credit. Getting estimates from several providers is one way to find the best deals in this situation.
You can start by looking through our list of the top auto insurance for drivers with poor credit.
How Much Does Car Insurance Cost for High-Risk Drivers in Florida?
Insurance companies often determine rates based on a driver's history and profile. And rates for high-risk drivers are generally higher.
For instance, in Florida, high-risk drivers pay an average of $3,160 per year. Drivers with spotless records pay around $2,148.
Annual Car Insurance Cost in FL for Low-Risk vs. High-Risk Drivers
Annual Premium
Low-Risk Driver
$2,148
Annual Premium
High-Risk Driver
$3,160
In Florida, high-risk drivers pay:
$1,012 more
This is 47% more expensive.
You can use MoneyGeek's Florida car insurance calculator to estimate the cost of a policy. It uses factors like the type of vehicle you use, your age, coverage level and driving record. Our tool can also help find out which parts of your profile affect your premiums the most.
Auto Insurance Calculator
See how the Average Annual Auto Insurance Rates vary with the options chosen.
Can You Still Get Car Insurance in Florida if Insurers Refuse to Insure You?
Insurance companies can say "no" to any applicant. But, if the providers in your state deem you too risky, you can still get insurance coverage.
Consider a residual market plan through the Automobile Insurance Plan Service Office (AIPSO). For nearly 50 years, this national nonprofit has worked to help high-risk drivers find insurance.
Florida Automobile Insurance Plan
The state-by-state database from AIPSO can help you find a residual market strategy. For licensed drivers and vehicle owners who can't get insurance from other companies, there's the Florida Automobile Joint Underwriting Association or FAJUA.
All insurers who write auto liability or physical damage insurance in Florida have to join the Association. They must subscribe to its bylaws and abide by all its rules and guidelines.
Monday–Friday, 8:15 a.m.–4:15 p.m. ET

Florida Auto JUA - serviced by AIPSO, P.O. Box 6530, Providence, RI 02940-6530
Auto Insurance
Auto Insurance
Compare Auto Insurance Rates
Ensure you're getting the best rate for your auto insurance. Compare quotes from the top insurance companies.
Frequently Asked Questions
High-risk drivers get fewer options for cheap car insurance in Florida. To help them find the best deals, MoneyGeek answered some of the most commonly asked questions about high-risk auto insurance.
Methodology
MoneyGeek calculated average rates using full coverage car insurance policies with 100/300/100 liability insurance and comprehensive and collision coverage with a $1,000 deductible. Minimum coverage car insurance policy rates were calculated based on each state's minimum car insurance requirement.
To calculate rates for high-risk drivers, MoneyGeek averaged the premiums insurance companies charge for three of the most common driving violations: speeding, at-fault accident and DUI.
To determine the best car insurance company for high-risk drivers, MoneyGeek scored companies based on affordability, customer satisfaction and complaints — obtained from J.D. Power surveys and NAIC complaint scores — and financial strength ratings as calculated by AM Best. Affordability received the greatest weighting in our calculations.
About Mark Fitzpatrick
---
---