The cheapest full coverage car insurance and state minimum coverage that is widely available in Miramar is from GEICO. Drivers with speeding tickets, however, may find the most affordable premiums at State Farm. For members of the military only, USAA offers the least expensive car insurance in the city. GEICO is Miramar's best insurance company overall if you're looking for a balance between affordability and excellent customer service.
best
auto insurance
Miramar
2023
The Cheapest and Best Car Insurance in Miramar
The Cheapest Car Insurance Companies in Miramar
The most affordable car insurance companies in Miramar for standard full coverage policies are as follows:
GEICO: $1,559 per year
State Farm: $1,699 per year
Current or former military personnel and their families may choose to be covered by USAA, which offers an average annual premium of $988.
GEICO's full coverage insurance is the least costly in Miramar, at 90% less than the city's most expensive insurer, Mercury. That's a difference of $1,408 for the same coverage. Remember that although comprehensive and collision insurance is included in full coverage plans, your quoted premium can change depending on your unique driver profile and preferred liability limits.
Cheapest Car Insurance in Miramar
Full Coverage 100/300/100
MoneyGeek's analysis uses average annual insurance premiums for a 40-year-old male driver with full coverage, as defined in our methodology.
Although comprehensive and collision coverages are more expensive than state minimum and liability-only, full coverage car insurance includes both. This can make a significant difference to your budget because you're covered in the event of damage to your car.
Collision insurance: pays to repair damage to your car caused by an accident
Comprehensive insurance: pays to repair your vehicle from non-collision–related damage, such as fire, hail, theft or vandalism
If your car is an older model, getting full coverage auto insurance may be more expensive than the vehicle's replacement value. You might prefer, in that case, to opt for liability-only or state minimum insurance.
Compare Car Insurance Rates in Miramar
Ensure you're getting the best rate for your car insurance. Compare quotes from the top insurance companies.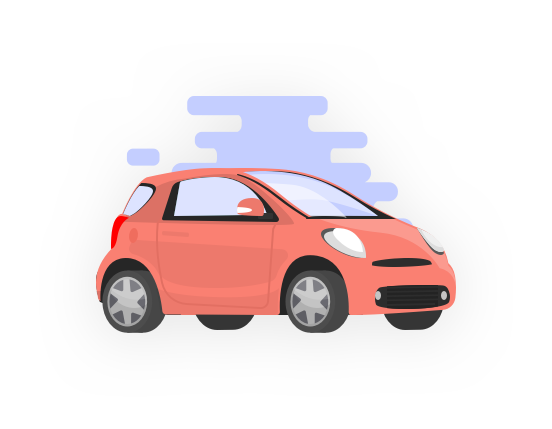 Cheapest Car Insurance in Miramar for Minimum Coverage
The most affordable car insurance is state minimum or liability-only coverage. In Miramar, the cheapest insurers for minimum coverage are:
GEICO: $696 per year
Allstate: $930 per year
If you are a military veteran or on active duty, USAA is the best option. Still, GEICO's average annual premium is $801 cheaper than the $1,497 Progressive price tag.
Although insuring your car with the minimum required coverage is the most affordable, these policies don't have comprehensive or collision coverage and have far lower liability limits than the other options. That puts you at risk of being underinsured in the event of an accident.
The table below shows how your premiums might change based on the liability limits you choose.
Cheapest Minimum Liability Car Insurance in Miramar
Florida requires drivers to have state minimum insurance, which is $10,000 in personal injury protection and $10,000 in property damage liability. Your annual premium will be low, but you may have to pay substantially more out of pocket if you are involved in an accident.
For instance, if you're in an accident and the medical bills total $60,000, your primary coverage insurance will cover just $10,000 of that, leaving you responsible for the remaining $50,000.
Florida Minimum Liability Requirements
Item

Description

Property Damage

$10,000 for property damage. A more protective level is 100/300/100.

Personal Injury Protection

$10,000 per person.
Cheapest Car Insurance in Miramar if You Have Driving Violations
A driving violation, be it a speeding ticket, an at-fault accident or DUI, can significantly affect the cost of your auto insurance premium. Depending on the violation, the cheapest insurers in Miramar are:
Cheapest after a ticket: State Farm, $1,840 per year
Cheapest after an at-fault accident: State Farm, $1,982 per year
Cheapest after a DUI: State Farm, $1,840 per year
USAA is by far the cheapest insurer in all instances; however, it is unavailable to drivers except those who are veterans or current members of the military.
The best way to lower your premium after getting a ticket is to improve your driving record. In the meantime, shop around for policies to find which companies in Miramar offer more affordable rates after a ticket or an accident.
Cheapest Car Insurance in Miramar With a Violation
Average Cost of Car Insurance in Miramar
Since auto insurance is a legal requirement, it's important for those who are buying a car to consider the average rates in their area since prices can change based on location. In Miramar, drivers pay an average of $2,217 per year, which is 0.4% higher than the rest of the state.
Compared with the rest of the nation, Miramar drivers pay a much higher rate for car insurance on average. Miramar drivers pay a whopping 55.7% more, on average.
Personalized Quotes to Get You the Cheapest Car Insurance in Miramar
Comparing car insurance quotes frequently is essential for drivers, as rates can vary based on different factors. Some individuals may even qualify for discounts, rebates or other savings. Driving history, experience and records are just some of the many factors that insurers take into account.
Compare Car Insurance Rates in Miramar
Ensure you're getting the best rate for your car insurance. Compare quotes from the top insurance companies.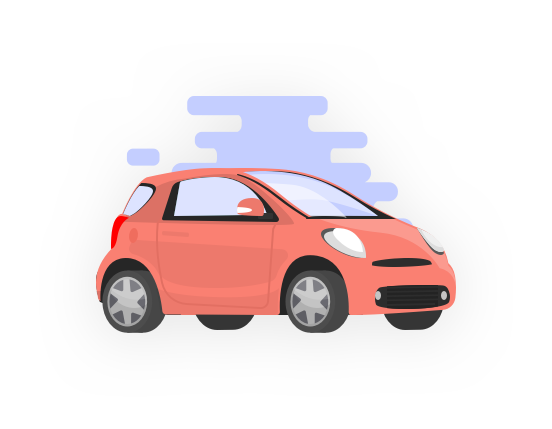 The Best Car Insurance Companies in Miramar
MoneyGeek assessed the auto insurers in Miramar on the basis of their average rates, claims ratings and customer satisfaction scores. We found that the best auto insurance companies in Miramar are:
GEICO: MoneyGeek score of 80 out of 100
State Farm: MoneyGeek score of 74 out of 100
USAA is the top auto insurance company in Miramar because it got a perfect score of 100 out of 100 overall. However, we chose not to include USAA because it only sells policies to retired and active military members and their families.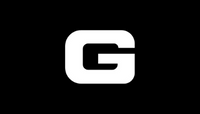 Geek Quick Take
GEICO was rated the best in financial stability in Miramar and received high claims and user satisfaction scores. It also has the lowest average premiums in the city. On average, a full coverage policy from GEICO costs around $1,559 in Miramar. Mechanical breakdown insurance is a unique coverage from GEICO.
More About GEICO
GEICO's mechanical breakdown insurance covers damage to all parts and systems and is generally cheaper than the dealer's extended warranty. GEICO offers accident forgiveness coverage, which is not commonly offered by other insurers. With it, your premium will not increase after your first at-fault accident. If you are over the age of 21 and have not been involved in an accident in the past five years, you can purchase or earn accident forgiveness. GEICO also offers common coverage options like rental car reimbursement and roadside assistance.
Read MoneyGeek's GEICO auto Insurance Review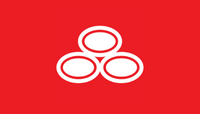 Geek Quick Take
State Farm received high customer satisfaction and claims ratings, regardless of its middling score in financial stability. In Miramar, State Farm's full coverage policy costs roughly $1,699 per year on average, and its rideshare insurance is an uncommon add-on coverage.
More About State Farm
State Farm's rideshare insurance guarantees that your medical, roadside assistance and rental car reimbursement coverage remain in effect while you drive for a ridesharing company. This insurance covers you while you wait for a rider to hire you and bridges the insurance gap between getting hired and starting a ride. State Farm also provides two more common add-ons, roadside assistance and rental car reimbursement.
Read MoneyGeek's State Farm auto Insurance Review






Average Cost of Car Insurance by Postal Code
Location is a big factor that affects the average rate of auto insurance. This is due to factors such as the number of accidents in the area and car theft incidents.
Fortunately, ZIP codes do not change annual premiums by much in Miramar. For example, drivers living in ZIP code 33029 pay roughly $2,196 per year, whereas drivers living in ZIP code 33027 pay about $2,237 annually, which is a difference of $41.
Factors That Impact Insurance Costs in Miramar
In addition to individual driver needs and history, location-specific factors like personal injury protection coverage requirements and the percentage of uninsured motorists also contribute to car insurance rates in Miramar. How Miramar ranks compared to the 300 most populous cities in the United States can have a significant impact on premium costs.
Most Accidents With Fatalities
109th

/300
Most Car Thefts
166th

/300
Most Uninsured Motorists by State
1st

/50
Personal Injury Protection Required
Yes
Most Annual Rainfall
3rd

/300
Most Rainy Days
30th

/300
About Mark Fitzpatrick
---
---