Compare the Cheapest Car Insurance Quotes in Hialeah, FL
The average cost to insure a car in Hialeah is $2,812 per year, $604 more expensive than the average annual state premium. The cheapest widely available provider in the city is GEICO, which has an average rate of $1,396. MoneyGeek evaluated the cheapest insurers across various coverage levels and driving histories. MoneyGeek also ranked the best auto insurers that balance cost and quality.
Compare Auto Insurance Rates
Ensure you're getting the best rate for your auto insurance. Compare quotes from the top insurance companies.
Advertising & Editorial Disclosure
Last Updated: 7/30/2022
GEICO offers the cheapest average rates in Hialeah for full and minimum coverage as well as for drivers with speeding tickets. However, rates can vary by coverage amount and driver profile. USAA is the best option for military families. In terms of balancing affordability and quality service, Esurance tops the list by MoneyGeek's standards.
best
auto insurance
Hialeah
2022
The Cheapest and Best Car Insurance in Hialeah
The Cheapest Car Insurance Companies in Hialeah
Based on average auto insurance rates, the most affordable options for a full coverage policy in Hialeah are:
GEICO: $1,396 per year
MetLife: $2,254 per year
USAA is the cheapest company at $1,213 per year. However, it was excluded in the ranking as it has limited eligibility and is only open to military families.
At more than two times the price of GEICO, Mercury's policies cost $3,642 on average per year, the most expensive in the city.
A full coverage policy includes liability, comprehensive and collision insurance.
Cheapest Car Insurance in Hialeah
Full Coverage 100/300/100
As detailed in MoneyGeek's methodology, we used a sample profile for a 40-year old male driver to gather and evaluate auto insurance rates in Hialeah.
To ensure overall financial protection, drivers can get a full coverage policy that does not only protect them during accidents but also for any type of damages. A full coverage insurance is generally more expensive due to the following added coverage:
Collision Insurance: Protects the driver in case of a collision with another vehicle or a stationary object
Comprehensive Insurance: Protects the driver from damages other than a collision such as theft, vandalism, glass damage, natural disaster, etc.
For older car owners, it may be important to consider whether your full coverage premium is worth more than your car. In this case, a state minimum policy could be a better choice.
Compare Car Insurance Rates in Hialeah
Ensure you're getting the best rate for your car insurance. Compare quotes from the top insurance companies.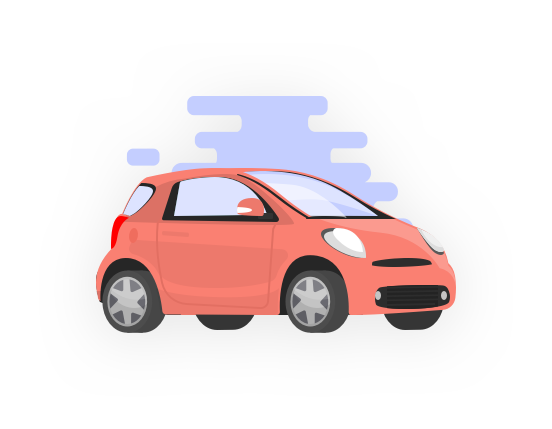 Cheapest Car Insurance in Hialeah for Minimum Coverage
In Hialeah and elsewhere, your choice of coverage level will affect the cost of your auto insurance. Hialeah drivers who buy a state minimum liability-only policy typically pay around $1,461 per year. Those who have a full coverage policy with higher liability limits pay an average of $2,812, which is $1,352 more.
Cheapest Minimum Liability Car Insurance in Hialeah
All Florida drivers are required to have state minimum liability-only auto insurance. While it's the cheapest auto insurance option in Hialeah, the drawback is that you may have to pay substantially more out of pocket after an accident than higher premiums would have cost you.
For example, let's say you're in an accident and the other driver's total medical bills reach $25,000. You would be responsible for the difference between the insurer payout of $10,000 and the total amount owed. That's $15,000 out of your pocket.
Florida Minimum Liability Requirements
Item

Description

Property Damage

$10,000 for property damage. A more protective level is 100/300/100.

Personal Injury Protection

$10,000 per person.
Cheapest Car Insurance in Hialeah if You Have Driving Violations
Driving behaviors directly impact your rates since a bad driver pays more than a safe driver.
The following insurers offer the cheapest rates on average for various violations:
Cheapest after a ticket: GEICO, $2,528 per year
Cheapest after an at-fault accident: GEICO, $1,973 per year
Cheapest after a DUI: State Farm, $2,791 per year
Drivers can still get cheaper rates after an accident by getting a policy from the above companies or comparing rates. If they wish to lower their premiums, one thing to do is to improve their driving record over time.
Cheapest Car Insurance in Hialeah With a Violation
Average Cost of Car Insurance in Hialeah
Average car insurance in Hialeah is much higher than both the Florida and national averages. The average annual premium in the city is $2,812, which is 27.4% more than the state average and 97.5% higher than the U.S. average of $1,424.
Personalized Quotes to Get You the Cheapest Car Insurance in Hialeah
Auto insurance firms consider a number of factors to calculate car insurance quotes in Hialeah. These elements include your gender and age, marital status, driving history and more. For example, GEICO's average policy for 18-year-olds in Hialeah is nearly three times more expensive than its similar plan for 40-year-olds. We recommend that you regularly get a personalized quote that takes into consideration your changing circumstances.
Compare Car Insurance Rates in Hialeah
Ensure you're getting the best rate for your car insurance. Compare quotes from the top insurance companies.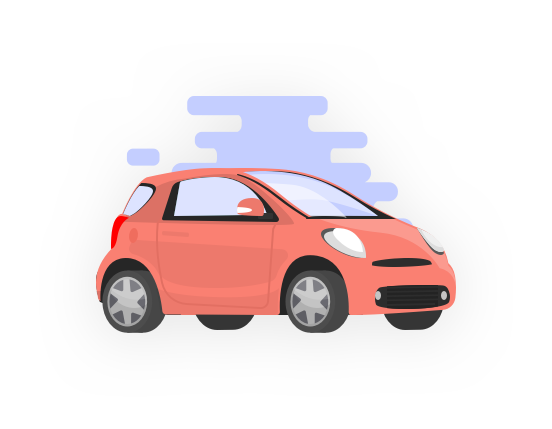 The Best Car Insurance Companies in Hialeah
Comparing car insurance rates can be a complex task, but MoneyGeek simplified the process by ranking the best car insurance companies in Hialeah based on customer satisfaction, claims ratings and affordability. Using these criteria, we found that the top two companies in the city are:
GEICO: MoneyGeek score of 90.2 out of 100
MetLife: MoneyGeek score of 68.6 out of 100
USAA received an impressive MoneyGeek score of 100, but it was not included in our rankings as policies are only available to military members and their families.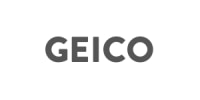 Geek Quick Take
GEICO received high scores in all categories, performing the best for affordability among the evaluated providers. The insurer offers one unique offering, mechanical breakdown insurance (MBI). A 40-year-old driver in Hialeah can obtain a GEICO full coverage policy for $1,396 per year.
More About GEICO
GEICO customers with new cars can supplement their standard policy with MBI to save money on repairs and replacements. Unlike most dealer warranties that only cover a specific list of items, this add-on coverage applies to all parts and systems. Only cars less than 15 months old and with less than 15,000 miles are eligible for this add-on. The insurer also offers accident forgiveness coverage, which ensures that your rate won't increase after your first at-fault accident. You can purchase this coverage or earn it if you're older than 21-years-old and have been accident-free for the past five years.
Read MoneyGeek's GEICO auto Insurance Review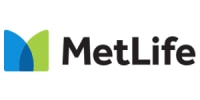 Geek Quick Take
Farmers Insurance recently acquired MetLife Auto & Home business. As such, any coverages mentioned in this review are those offered by Farmers Insurance. The insurer offers several rare coverage options like original equipment manufacturer (OEM), custom parts coverage and glass deductible modification.
We found that a 40-year-old driver in Hialeah pays $2,254 per year, on average, for a full coverage MetLife car insurance policy. This average rate may vary due to the acquisition of MetLife by Farmers.
More About MetLife
MetLife, now Farmers, offers coverages that are rarely offered by other insurance companies. Among these are OEM coverage, which covers the cost of using factory-original parts in your car repairs, custom parts coverage, which covers the cost to repair or replace your car's aftermarket upgrades and glass deductible modification, which reduces your comprehensive deductible to $100 if your car loss is restricted to glass or the windshield.
Read MoneyGeek's MetLife auto Insurance Review
Average Cost of Car Insurance by Postal Code
ZIP codes also make a difference for your auto insurance cost because of factors like the number of car thefts, accidents and uninsured drivers in your neighborhood. For example, those living in the 33015 ZIP code of Hialeah pay $231 less on average than those residing in ZIP code 33012, which is the most expensive area in the city in terms of auto insurance.
Factors That Impact Insurance Costs in Hialeah
In addition to individual driver needs and history, location-specific factors like personal injury protection coverage requirements and the percentage of uninsured motorists also contribute to car insurance rates in Hialeah. How Hialeah ranks compared to the 300 most populous cities in the United States can have a significant impact on premium costs.
Most Accidents With Fatalities
36th

/300
Most Car Thefts
166th

/300
Most Uninsured Motorists by State
1st

/50
Personal Injury Protection Required
Yes
Most Annual Rainfall
3rd

/300
Most Rainy Days
30th

/300
About the Author
---
---