In Gilbert, GEICO offers full coverage car insurance for $745 a year and state minimum liability coverage for an average of $360, both the cheapest in the city. GEICO also has the best deal for drivers with a speeding ticket with a premium of about $883 annually. An affordable option for military members and their dependents may be USAA. MoneyGeek recommends GEICO as best overall due to its low cost and excellent customer service.
best
auto insurance
Gilbert
2023
The Cheapest and Best Car Insurance in Gilbert
The Cheapest Car Insurance Companies in Gilbert
The companies with the cheapest average rates for a full coverage car insurance policy in Gilbert are:
GEICO: $745 annually
Progressive: $926 annually
Former and current military personnel and their families will find USAA car insurance an affordable option with an average annual premium of $760.
In Gilbert, GEICO offers the most affordable full coverage car insurance. MetLife, on the other hand, charges the most in the city at $1,853 per year, close to 150% more than GEICO. Your premium may change if you explore alternative liability limits coverage or have a different driving profile than the sample we used.
Cheapest Car Insurance in Gilbert
Full Coverage 100/300/100
According to our methodology, the rates in MoneyGeek's study are based on those for a 40-year-old male driver who purchased a full coverage policy.
Although comprehensive and collision coverages are more expensive than the state's minimum liability coverage and other optional coverages, a full coverage car insurance policy contains both. This is crucial because it protects you from the financial strain associated with car damage.
Comprehensive insurance: protects you against non-collision–related damage to your car, such as hail, theft or vandalism
Collision insurance: covers the cost of damage to your car in the event of a collision with another vehicle or a stationary object
If you own an older car, getting full coverage auto insurance may be more expensive than the car is worth. To save money on premiums, you might consider liability-only insurance or coverage that meets Arizona state minimum requirements.
Compare Car Insurance Rates in Gilbert
Ensure you're getting the best rate for your car insurance. Compare quotes from the top insurance companies.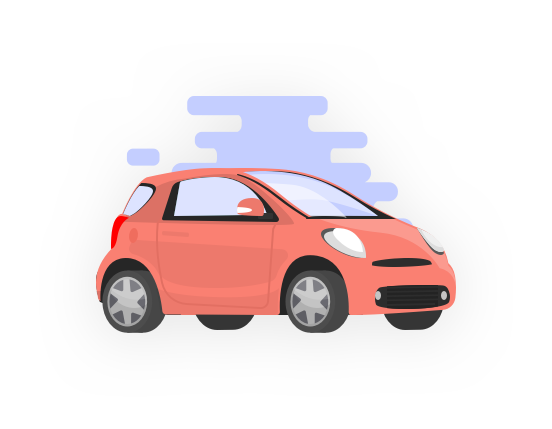 Cheapest Car Insurance in Gilbert for Minimum Coverage
In Gilbert, the most cost-effective alternative is a policy with minimum coverage. On average, the following insurers offer the most affordable state minimum car insurance policies:
GEICO: $360 annually
Progressive: $484 annually
USAA car insurance is also affordable at $370 a year, but it's only available to veterans and current members of the military.
GEICO's coverage costs $602 less per year than Metlife, which comes in at about $962 per year. Although policies with minimum coverage are the cheapest alternative, they exclude comprehensive and collision coverages and have significantly lower liability limits. This may put you at risk of being underinsured in the event of an accident.
The table below shows how your premiums change when you choose different liability limits.
Cheapest Minimum Liability Car Insurance in Gilbert
Drivers in Arizona are required to carry a minimum of 25/50/15 liability insurance. Although this is the cheapest insurance option available in Gilbert, it provides the lowest amount of protection. If you are at fault in an accident, you could face a significant financial burden.
For instance, if the other driver incurs medical bills of $30,000 due to an accident in which you are at fault, your insurance will cover $25,000. You will have to pay the remaining $5,000 out of pocket.
Arizona Minimum Liability Requirements
Item

Description

Bodily Injury and Property Damage

$25,000 per person, $50,000 per accident and $15,000 for property damage. A more protective level is 100/300/100.
Cheapest Car Insurance in Gilbert if You Have Driving Violations
DUIs, at-fault accidents and speeding tickets affect the cost of your car insurance premiums, sometimes with significant increases. The cheapest car insurance in Gilbert is listed below for each driving violation:
Cheapest after a ticket: GEICO, $883 annually
Cheapest after an at-fault accident: GEICO, $1,080 annually
Cheapest after a DUI: Progressive, $1,092 annually
To reduce your insurance premiums once you've had a violation, you'll need to improve your driving history. That takes time, so once you've received a ticket or been in an accident, compare insurance quotes to see which insurers offer the most affordable rates for drivers with bad records.
Cheapest Car Insurance in Gilbert With a Violation
Average Cost of Car Insurance in Gilbert
On average, car insurance in Gilbert costs around $1,195 per year, which is slightly lower than both the average state and national annual premiums. Drivers in the city pay about 6.9% less than the $1,284 statewide average. Meanwhile, the Gilbert average is about 16.1% cheaper than the $1,424 average annual premium in the United States.
Personalized Quotes to Get You the Cheapest Car Insurance in Gilbert
To come up with car insurance quotes in Gilbert, carriers evaluate several factors like age, gender, driving history, credit score, marital status, make and model of the vehicle and miles driven per year, among others. All of these will have an impact on the annual premium. Any changes in your circumstances will directly affect how much you will have to pay.
For example, in Gilbert, a middle-aged individual is more likely to get a better deal compared with a teenage driver. A GEICO average policy costs around $745 for a 40-year-old male, whereas a similar policy will cost an average of $1,617 for an 18-year-old male driver. You should regularly compare personalized auto insurance quotes from multiple carriers to find out if you are qualified for certain discounts or rebates.
Compare Car Insurance Rates in Gilbert
Ensure you're getting the best rate for your car insurance. Compare quotes from the top insurance companies.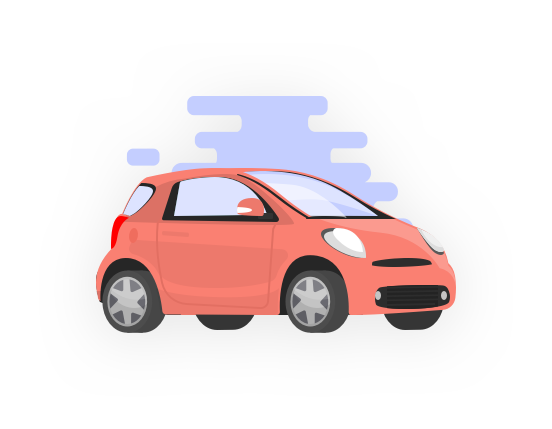 The Best Car Insurance Companies in Gilbert
MoneyGeek reviewed average rates, financial stability, user claims and user satisfaction ratings to find the best car insurance companies in Gilbert. The top auto insurance companies in Gilbert based on these parameters are:
GEICO: MoneyGeek score of 96 out of 100
State Farm: MoneyGeek score of 81 out of 100
MoneyGeek did not include USAA in this car insurance review due to its unique focus on military service members and their families. However, the best auto insurance provider in Gilbert for military members and their families is USAA, with a MoneyGeek score of 97 out of 100.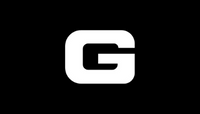 Geek Quick Take
GEICO has a perfect score for financial stability and good scores for user satisfaction and claims. A full coverage policy for a 40-year-old driver in Gilbert costs $745 per year on average. GEICO offers mechanical breakdown coverage, a unique add-on coverage.
More About GEICO
GEICO offers four unique car insurance options to complement your coverage in Gilbert. For example, mechanical breakdown insurance covers your car's components and systems at a lower cost than a dealer-issued extended warranty.
Additionally, GEICO offers rental car reimbursement and roadside assistance coverage. The former will cover the cost of a rental car if your vehicle is inoperable for more than 24 hours due to an insured accident. The latter can be used to pay for tire repair, towing and car lockout services.
Read MoneyGeek's GEICO auto Insurance Review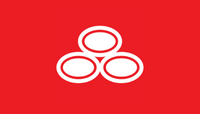 Geek Quick Take
State Farm scored a perfect user satisfaction rating and ranked high in financial stability and user claims ratings. The company's full coverage car insurance in Gilbert costs an average of $1,132 a year. With State Farm, policyholders can also add rideshare insurance to their coverage.
More About State Farm
State Farm gets exceptional ratings in all MoneyGeek's categories, making it the second-best car insurance company in Gilbert. State Farm also offers the option to add roadside assistance, rideshare coverage and rental car reimbursement to a standard car insurance policy.
Many insurance providers don't offer rideshare insurance, but State Farm offers this unique coverage. With this coverage, your personal auto insurance policy remains in effect while you are working for a rideshare service, covering gaps between your commercial insurance and your personal insurance policies.
Read MoneyGeek's State Farm auto Insurance Review












Average Cost of Car Insurance by Postal Code
Where you live also determines the cost of your auto insurance. Regional differences in crime rates, accident occurrences and the number of uninsured drivers all affect a person's premium from one part of the same city to another. Within Gilbert, however, your specific ZIP code barely matters at all. The most expensive neighborhood for auto coverage is ZIP code 85234, with an average annual premium of $1,214. That is about $31 more than the rate in the cheapest neighborhood for car insurance, 85295.
Factors That Impact Insurance Costs in Gilbert
In addition to individual driver needs and history, location-specific factors like the percentage of uninsured motorists and the rate of car thefts also contribute to car insurance rates in Gilbert. How Gilbert ranks compared to the 300 most populous cities in the United States can have a significant impact on premium costs.
Most Accidents With Fatalities
250th

/300
Most Car Thefts
127th

/300
Most Uninsured Motorists by State
24th

/50
Personal Injury Protection Required
No
Most Annual Rainfall
290th

/300
Most Rainy Days
260th

/300
About Mark Fitzpatrick
---
---