GEICO offers the cheapest average rates in Tucson for full-coverage and state-minimum policies, along with coverage for drivers who have a speeding ticket on their record. GEICO also ranked as the best car insurance company in Tucson for its outstanding customer service. Military members and their families qualify for USAA's policies, which may be the lowest in the city.
best
auto insurance
Tucson
2023
The Cheapest and Best Car Insurance in Tucson
The Cheapest Car Insurance Companies in Tucson
When it comes to full-coverage policies in Tucson, the following companies offer the cheapest quotes, on average:
GEICO: $669 per year
Nationwide: $903 per year
Military personnel and their families can qualify for policies from USAA, which offers the second-cheapest annual auto insurance rates at $720 per year, on average.
With a full-coverage policy, drivers receive comprehensive and collision coverage. The cost, however, may vary depending on the liability coverage limits you select. GEICO's policy is the cheapest in the city on average, costing roughly 195% less than the most expensive insurer, MetLife, for a similar plan.
Cheapest Car Insurance in Tucson
Full Coverage 100/300/100
According to MoneyGeek's methodology, we compiled average rates for a 40-year-old male driver seeking a full-coverage policy.
A full-coverage car insurance policy costs more than a liability-only policy, as it includes the following additional coverage:
Collision Coverage: This inclusion covers damages to your car after an accident involving a vehicle or stationary object.
Comprehensive Coverage: This coverage protects your car against non-collision damages, like fires and storms.
State minimum insurance or liability insurance may be a better option for an older car, especially if a full-coverage policy exceeds the vehicle's value.
Compare Car Insurance Rates in Tucson
Ensure you're getting the best rate for your car insurance. Compare quotes from the top insurance companies.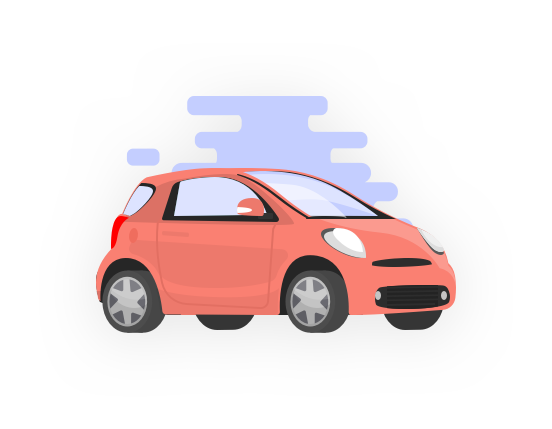 Cheapest Car Insurance in Tucson for Minimum Coverage
Minimum coverage insurance policies are the most affordable in Tucson. The following companies provide the cheapest minimum liability insurance in the city, on average:
GEICO: $321 per year
Progressive: $459 per year
If you come from a military household, USAA offers the cheapest option. These drivers pay an annual average of $319 for its coverage.
On average, GEICO's quote is $623 less expensive than MetLife's, which costs $944 annually. Because of their lower coverage limits, minimum coverage plans are significantly cheaper. However, you face a risk of being underinsured without comprehensive and collision coverages in the event of an accident. Use the table below to see how rates differ as liability limits increase.
Cheapest Minimum Liability Car Insurance in Tucson
Arizona's drivers need a minimum of 25/50/15 in liability insurance. This coverage may be Tucson's cheapest, but it also provides the least protection. It also adds more financial obligation to the policyholder following an at-fault accident.
For example, if you caused an accident and it costs $25,000 to cover the property damages to the other driver, you will have to pay $10,000 out of pocket, with your liability insurance only covering $15,000 of the damages.
Arizona Minimum Liability Requirements
Item

Description

Bodily Injury and Property Damage

$25,000 per person, $50,000 per accident and $15,000 for property damage. A more protective level is 100/300/100.
Cheapest Car Insurance in Tucson if You Have Driving Violations
A traffic offense, such as a speeding ticket or DUI, will likely raise the cost of auto insurance in Tucson. Based on different infractions, the following companies offer the cheapest insurance quotes in the city, on average:
Cheapest After a Ticket: GEICO, $792 per year
Cheapest After an At-Fault Accident: GEICO, $963 per year
Cheapest After a DUI: American Family, $1,047 per year
You can improve your driving record over time to lower your insurance prices regardless of the traffic infraction. After a ticket or an accident, it's critical to shop around for insurance policies to determine which provider offers the best coverage for your specific circumstances.
Cheapest Car Insurance in Tucson With a Violation
Average Cost of Car Insurance in Tucson
The average annual cost of car insurance in Tucson is $1,167, which is lower than both the state and national averages. Policyholders in Tucson pay around 9.1% less than the typical annual cost of auto coverage in Arizona and around 18.1% less than the national average.
Personalized Quotes to Get You the Cheapest Car Insurance in Tucson
Drivers who are interested in getting car insurance in Tucson can get the most accurate car insurance quotes when they request a personalized quote since several factors are taken into consideration when auto insurance companies compute car insurance rates. Some of these factors include age, location, credit score, make and model of the vehicle and driving record.
For instance, in Tucson, an auto insurance plan for a senior 70-year-old male driver from GEICO is roughly half as expensive as a policy for an 18-year-old driver.
Different car insurance companies have different discounts and promos available, and since your circumstances change over time, it would be a wise move to frequently request personalized car insurance quotes from different companies.
Compare Car Insurance Rates in Tucson
Ensure you're getting the best rate for your car insurance. Compare quotes from the top insurance companies.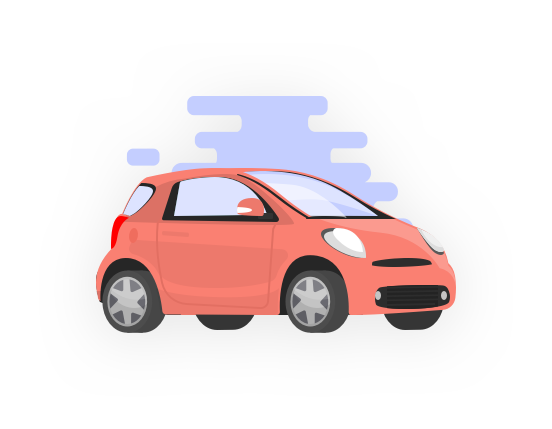 The Best Car Insurance Companies in Tucson
MoneyGeek explored the best car insurance companies in Tucson and reviewed them in terms of claims ratings, customer satisfaction, affordability and financial stability. These auto insurance providers include the following:
GEICO: MoneyGeek score of 96 out of 100
American Family: MoneyGeek score of 80 out of 100
USAA was excluded from this list since they provide insurance to military members and their families. However, MoneyGeek gave them a score of 97 out of 100. Hence, USAA is the best full coverage car insurance for military members and families in Tucson.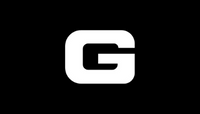 Geek Quick Take
GEICO earned the highest score among the top auto insurance companies in Tucson. It also scored high in claims ratings and customer satisfaction. With its average yearly rate of $669, its standard policy includes roadside assistance and rental car/travel reimbursement.
More About GEICO
GEICO offers unique add-ons to its standard policy. Aside from the standard coverage for roadside assistance and rental car/travel reimbursement, it allows customers to add accident forgiveness and mechanical breakdown coverage.
With its accident forgiveness add-on, customers are protected from any increase in their insurance rate due to a first at-fault accident. This feature is offered to drivers over 21 and has been accident-free for at least five years.
Plus, their mechanical breakdown coverage provides better coverage at a more affordable price than the usual dealer extended warranty. It includes all parts and systems, not limited to the list of items covered by most dealer warranties.
Read MoneyGeek's GEICO auto Insurance Review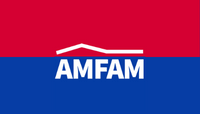 Geek Quick Take
American Family received high ratings in affordability, satisfaction and claims. With a yearly average rate of $1,012, it offers roadside assistance and rental car/travel reimbursement.
More About American Family
American Family lets its customers add unique add-ons to their policies. As one of the best full coverage car insurance in Tucson, they offer accident forgiveness, gap insurance and rideshare insurance.
Rideshare insurance is an uncommon low-cost optional add-on that most insurance companies don't offer. This feature covers policyholders while waiting for a rideshare request. The gap insurance add-on covers the difference between the amount you owe on the car and the total cost for a new car replacement. Lastly, the accident forgiveness add-on protects its policyholders from unexpected rate increases when dealing with an accident.
Read MoneyGeek's American Family auto Insurance Review












Average Cost of Car Insurance by Postal Code
Your residential neighborhood is also considered in the computation of your car insurance rates in Tucson since various risks are present in different locations. Drivers living in ZIP code 85713, for example, will pay around $38 more for their car insurance premiums than drivers living in 85710.
Zip Code

85710

85706

85705

85713
Factors That Impact Insurance Costs in Tucson
In addition to individual driver needs and history, location-specific factors like the percentage of uninsured motorists and the rate of fatal accidents also contribute to car insurance rates in Tucson. How Tucson ranks compared to the 300 most populous cities in the United States can have a significant impact on premium costs.
Most Accidents With Fatalities
29th

/300
Most Car Thefts
185th

/300
Most Uninsured Motorists by State
24th

/50
Personal Injury Protection Required
No
Most Annual Rainfall
229th

/300
Most Rainy Days
238th

/300
About Mark Fitzpatrick
---
---