Affordable auto insurance depends, in large part, on your coverage needs and driver profile. In Kent, PEMCO offers the cheapest full coverage insurance, whereas Progressive has the least expensive state minimum policies. Drivers with a speeding ticket should look to GEICO for the cheapest coverage. For military families, USAA may be another affordable option; however, State Farm is MoneyGeek's pick for the best overall auto insurance company in the city, balancing affordability with customer service.
best
auto insurance
Kent
2023
The Cheapest and Best Car Insurance in Kent
The Cheapest Car Insurance Companies in Kent
The most affordable auto insurance providers in Kent for full coverage, widely available policies are:
PEMCO: $844 per year
GEICO: $920 per year
USAA auto insurance is an even cheaper choice with an average yearly rate of $653, but it's exclusive to former and current military personnel and their families in Kent.
PEMCO is the least expensive, widely available insurance company in Kent, with an average yearly premium of $844. That's about 188% less than MetLife, the city's most expensive insurance company.
Comprehensive and collision coverage is included in a full coverage policy, but the annual premium varies depending on the insurer itself, your unique profile and the liability limits you select.
Cheapest Car Insurance in Kent
Full Coverage 100/300/100
Following MoneyGeek's methodology, the average auto insurance rates we collected are based on a sample profile of a 40-year-old male driver in Kent with full coverage car insurance.
Full coverage auto insurance includes comprehensive and collision coverage and is always more expensive than minimum coverage. However, full coverage gives you much more protection in an accident and helps you pay to repair damage to your car.
Collision insurance: pays for repairs to your car when damaged due to an accident
Comprehensive insurance: pays for repairs to your car due to events other than collision, such as hail, theft or vandalism
State minimum insurance may be a better option if you own an older vehicle, especially if a full coverage car insurance policy costs more than your car's replacement value. If this is your case and you're looking to save money on premiums, you may opt for liability-only or state minimum coverage.
Compare Car Insurance Rates in Kent
Ensure you're getting the best rate for your car insurance. Compare quotes from the top insurance companies.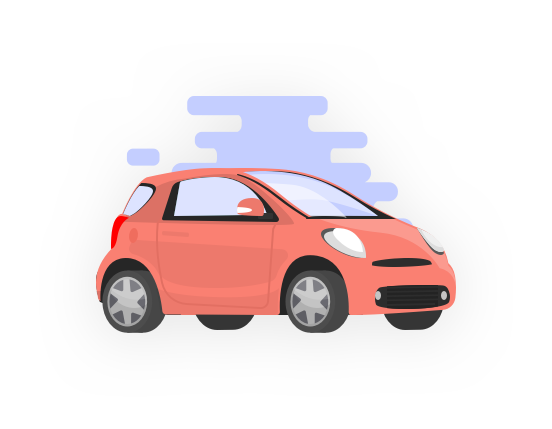 Cheapest Car Insurance in Kent for Minimum Coverage
The cheapest car insurance is state minimum or liability-only coverage. In Kent, these companies offer the most competitive rates on average:
Progressive: $481 per year
PEMCO: $486 per year
USAA is an even cheaper option if you are on active duty or a military veteran. The insurance company provides comparable coverage at $338 per year; however, USAA car insurance is exclusive to military personnel and their dependents.
Progressive's average annual premium is $961 less than Metlife's average yearly premium of $1,442, the most expensive in the city. Although minimum coverage is the cheapest, it excludes comprehensive and collision coverage and has much lower liability limits than full coverage. As a result, you may be underinsured in the event of an accident.
The table below illustrates how rates fluctuate when liability limits are increased.
Cheapest Minimum Liability Car Insurance in Kent
Drivers in Washington must by law have car insurance that meets state minimum requirements, which include liability coverage of 25/50/10. Although this is the cheapest insurance option in Kent, it provides the least protection. You may end up paying much more in an accident than the cost of full coverage annual premiums.
For example, if you're at fault in an accident, and the other driver's medical bill is $35,000, you're only covered for $25,000 of that amount. You'll have to pay the remaining $10,000 out of pocket.
Washington Minimum Liability Requirements
Item

Description

Bodily Injury and Property Damage

$25,000 per person, $50,000 per accident and $10,000 for property damage. A more protective level is 100/300/100.
Cheapest Car Insurance in Kent if You Have Driving Violations
A traffic violation, whether a speeding ticket, an at-fault accident or a DUI, may increase your premiums, sometimes by quite a bit. According to your violation, the cheapest insurers in Kent are:
Cheapest after a ticket: GEICO, $920 per year
Cheapest after an at-fault accident: State Farm, $1,115 per year
Cheapest after a DUI: State Farm, $1,029 per year
The most effective strategy to reduce your insurance costs if you have infractions is to improve your driving record gradually. Meanwhile, it's prudent to shop around for insurance to see which companies give the cheapest cheap rates after a traffic violation or accident.
Cheapest Car Insurance in Kent With a Violation
Average Cost of Car Insurance in Kent
Since car insurance is a legal requirement across the country, drivers may want to consider the average cost before buying a car. The average car insurance rates in Kent stand at $1,302 per year. This is 3% higher than Washington's average for car insurance, which is roughly $1,264 per year. Compared with the national rates, Kent drivers pay an average of 8.6% less.
Personalized Quotes to Get You the Cheapest Car Insurance in Kent
Comparing car insurance quotes in Kent can help drivers find the best rates. Premiums are affected by various factors, such as driver history, credit score, miles driven per year and marital status. Some drivers may also qualify for certain discounts or rebates, so it's important to compare quotes regularly.
Compare Car Insurance Rates in Kent
Ensure you're getting the best rate for your car insurance. Compare quotes from the top insurance companies.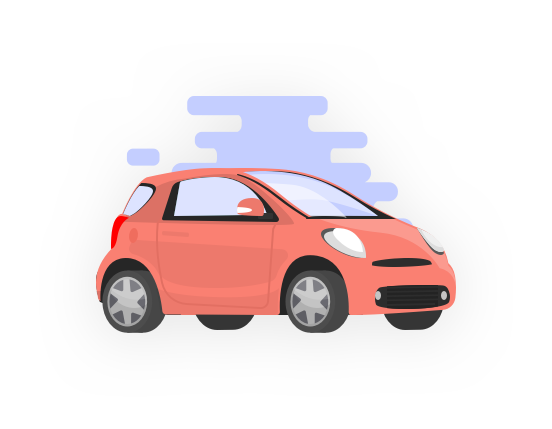 The Best Car Insurance Companies in Kent
MoneyGeek found the top-rated car insurance companies in Kent based on average rates, claims ratings and user satisfaction. In Kent, MoneyGeek's overall top picks are:
State Farm: MoneyGeek score of 89 out of 100
GEICO: MoneyGeek score of 88 out of 100
USAA received a perfect MoneyGeek score of 100, making it the best car insurance company in Washington for current and former military members. However, we didn't include USAA in our analysis since it only caters to those with a military background.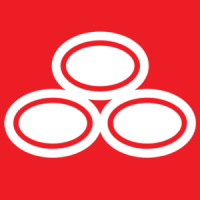 Geek Quick Take
Although State Farm garnered average scores in claims and satisfaction, it ranked highest in affordability. State Farm offers a full coverage policy that costs $942 per year and has rideshare insurance.
More About State Farm
State Farm's rideshare insurance may be ideal for drivers that work for ridesharing companies. With this add-on, the medical, emergency roadside assistance and rental car reimbursement in your personal auto policy remain in effect when you're working for a ridesharing company. The insurance extends all coverages from your auto policy when the app is on, and you're available for hire. After you match with a rider or are transporting a rider, all coverages, except liability insurance, remain.
Read MoneyGeek's State Farm auto Insurance Review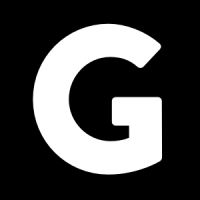 Geek Quick Take
GEICO garnered an above-average score in affordability but performed moderately in claims. A unique optional coverage GEICO offers is mechanical breakdown insurance (MBI). In Kent, an average GEICO full coverage policy costs $920 per year.
More About GEICO
Mechanical breakdown insurance is a rare coverage not typically offered by other insurers. MBI provides better and less expensive coverage than the typical dealer extended warranty, including all parts and systems. This add-on coverage is available for new or leased cars less than 15 months old and with less than 15,000 miles.
Read MoneyGeek's GEICO auto Insurance Review








Average Cost of Car Insurance by Postal Code
Location is a factor insurers consider when determining car insurance premiums. Aside from a driver's state and city, their postal code is also considered. This is because some neighborhoods may have higher crime rates or are more prone to accidents.
Fortunately, the average car insurance rates in Kent are not highly affected by a driver's ZIP code. The difference between the cheapest ZIP code, 98042, and the most expensive ZIP code, 98031, is just $40.
Factors That Impact Insurance Costs in Kent
In addition to individual driver needs and history, location-specific factors like the percentage of uninsured motorists and the rate of fatal accidents also contribute to car insurance rates in Kent. How Kent ranks compared to the 300 most populous cities in the United States can have a significant impact on premium costs.
Most Accidents With Fatalities
110th

/300
Most Car Thefts
256th

/300
Most Uninsured Motorists by State
7th

/50
Personal Injury Protection Required
No
Most Annual Rainfall
125th

/300
Most Rainy Days
4th

/300
About Mark Fitzpatrick
---
---