PEMCO and Progressive offer the cheapest full coverage auto insurance and state minimum policies respectively in Tacoma, while GEICO is the best choice for drivers with a speeding ticket. For drivers from military families, USAA may be the cheapest option in most instances. Hartford is best overall on MoneyGeek's unique rating system. It offers a balance of affordable rates and good customer service.
best
auto insurance
Tacoma
2023
The Cheapest and Best Car Insurance in Tacoma
The Cheapest Car Insurance Companies in Tacoma
The companies with the cheapest full coverage car insurance policies in Tacoma are:
PEMCO: $868 per year
GEICO: $943 per year
For active and former military members, USAA is the most affordable option at $674 per year. PEMCO is the cheapest insurer in the city for full coverage car insurance, while MetLife is the most expensive. In fact, PEMCO's average premium is 219% ($1,903) less than the same coverage offered by MetLife.
Full coverage car insurance includes comprehensive and collision coverage. It also includes liability insurance which is mandated by state laws across the U.S.
Cheapest Car Insurance in Tacoma
Full Coverage 100/300/100
This analysis, as set out in MoneyGeek's methodology, compares the cost of full coverage car insurance policies from multiple insurers for a 40-year-old male driver.
A full coverage policy provides comprehensive and collision insurance. Liability insurance is also included as per state requirements, although the cost may vary depending on the limit you choose. While liability insurance covers damage to other vehicles, comprehensive and collision insurance protects you in case of damage to your car.
Comprehensive Insurance: Covers any damage to your vehicle caused by a non-accident event such as vandalism or theft.
Collision Insurance: This pays for repairs to your car due to an accident.
The premiums for a full coverage policy may turn out to be more than the replacement value of your car if you have an older model. In such instances, you may wish to choose a state minimum policy or even liability-only insurance.
Compare Car Insurance Rates in Tacoma
Ensure you're getting the best rate for your car insurance. Compare quotes from the top insurance companies.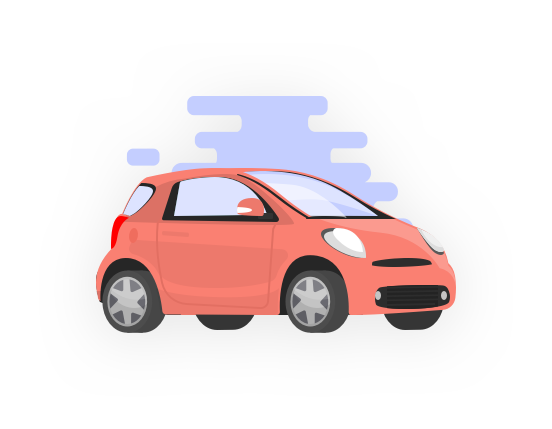 Cheapest Car Insurance in Tacoma for Minimum Coverage
When it comes to auto insurance costs in Tacoma and elsewhere, the amount of coverage you buy plays a huge role. A policy only meeting state minimums in Tacoma costs $783 on average, while a full coverage policy typically costs $1,358. That means you can save as much as $575, depending on the coverage level that you choose.
Cheapest Minimum Liability Car Insurance in Tacoma
By law, Washington drivers must have car insurance with a state minimum of 25/50/10 coverage. While it's the cheapest insurance available, it may not protect you completely in an accident where you could end up paying large sums not covered by your insurer.
For example, if you're in an at-fault accident that leads to $45,000 in medical bills for the other driver, your state minimum insurance will cover $25,000 of that. You will be responsible for the remaining $20,000.
Washington Minimum Liability Requirements
Item

Description

Bodily Injury and Property Damage

$25,000 per person, $50,000 per accident and $10,000 for property damage. A more protective level is 100/300/100.
Cheapest Car Insurance in Tacoma if You Have Driving Violations
If you have driving violations such as speeding tickets, a DUI or an at-fault accident, you may see your insurance premiums rise. In Tacoma, the cheapest insurers for drivers with prior violations are:
Cheapest after a ticket: GEICO, $943 per year
Cheapest after an at-fault accident: PEMCO, $1,170 per year
Cheapest after a DUI: State Farm, $1,206 per year
For drivers who are current or former members of the military, USAA provides the cheapest coverage for drivers with a speeding ticket and an at-fault accident at $790 and $956 per year, respectively.
If you have a bad driving record, you can still get cheap insurance by improving your history over time. While you're improving your driving record, check the cheapest rates from multiple insurers in Tacoma to find the best cheap car insurance.
Cheapest Car Insurance in Tacoma With a Violation
Average Cost of Car Insurance in Tacoma
Car insurance in Tacoma is generally average in terms of cost. It's more expensive than the state average, compared to Washington's $1,264 average annual rate. However, car insurance companies in Tacoma still charge a little less than the national average of $1,424 per year at $1,358.
In specific terms, the typical policy in Tacoma is 7.4% more expensive than Washington's annual premium, while it's 4.7% cheaper than the national average. If you want the best rates, you should get a personalized quote.
Personalized Quotes to Get You the Cheapest Car Insurance in Tacoma
A variety of factors can impact the cost of your annual premiums, such as ZIP code, gender, marital status and driving experience. Depending on your personal risk level, you can get higher or lower premiums compared to the average car insurance rates in Tacoma.
Do you want the best premium? Get a personalized quote from different car insurance companies in Tacoma to give you a chance for potential discounts and rebates.
Compare Car Insurance Rates in Tacoma
Ensure you're getting the best rate for your car insurance. Compare quotes from the top insurance companies.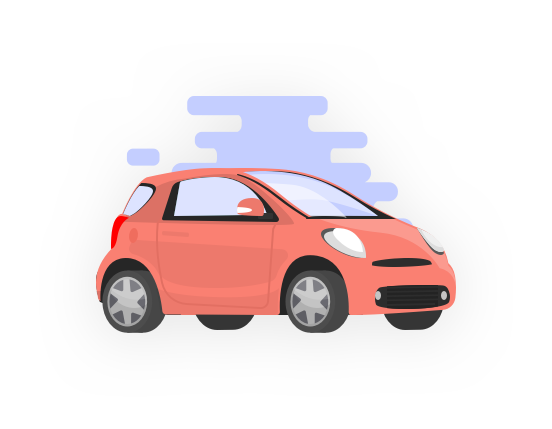 The Best Car Insurance Companies in Tacoma
Based on average prices, customer satisfaction scores and claims ratings, MoneyGeek found the best auto insurance companies in Tacoma. The first and second places are taken by:
GEICO: MoneyGeek score of 89 out of 100
State Farm: MoneyGeek score of 87 out of 100
Despite receiving a perfect score of 100, USAA was not included in our rankings because of its military-exclusive offerings. For current or former military personnel and their families, USAA is the top car insurance company in Tacoma.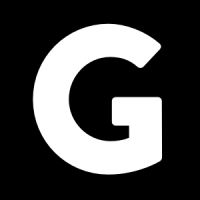 Geek Quick Take
With great scores on affordability and satisfaction but a lower ranking on claims, GEICO is Tacoma's leading auto insurance provider. A full coverage policy costs an average of $943 annually. GEICO offers mechanical breakdown insurance.
More About GEICO
You can customize your full coverage auto insurance in Tacoma with GEICO endorsements that suit your personal expectations and preferences.
For instance, mechanical breakdown insurance is a unique add-on that protects automobiles under 15 months old at a lower cost than a typical extended warranty. GEICO covers all parts and systems, unlike other warranties that just cover particular items.
Accident forgiveness coverage is also available. This keeps your insurance price from going up after your first at-fault collision. You will not have to pay for this coverage if you are over 21 and have been accident-free for at least five years.
Read MoneyGeek's GEICO auto Insurance Review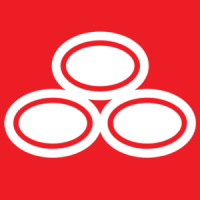 Geek Quick Take
State Farm ranks well on satisfaction, claims and affordability in Tacoma. An annual full coverage policy costs around $1,106. State Farm provides rideshare insurance as well as rental car and/or travel reimbursement.
More About State Farm
State Farm policyholders in Tacoma can choose from a variety of add-on coverages. Drivers who are concerned about using their car for work purposes, for example, may appreciate the rideshare insurance coverage. This type of insurance insures you if you're involved in an accident while working for a rideshare company.
You can also take advantage of State Farm's rental car and/or travel reimbursement. For a relatively low cost, you can get peace of mind knowing that your rental car expenses are covered up to selected limits. In addition, travel expenses are covered up to $500, and you can be reimbursed up to $500 for your deductible if you're responsible for an accident in your rental car.
Read MoneyGeek's State Farm auto Insurance Review








Average Cost of Car Insurance by Postal Code
ZIP code is another factor that influences car insurance quotes in Tacoma. Different neighborhoods have varying rates, considering the differing frequency of accidents, uninsured motorists and more in each locale.
In Tacoma, drivers in ZIP code 98444 can expect to save around $20 on average compared to policyholders from ZIP code 98404.
Factors That Impact Insurance Costs in Tacoma
In addition to individual driver needs and history, location-specific factors like the percentage of uninsured motorists and the rate of fatal accidents also contribute to car insurance rates in Tacoma. How Tacoma ranks compared to the 300 most populous cities in the United States can have a significant impact on premium costs.
Most Accidents With Fatalities
116th

/300
Most Car Thefts
256th

/300
Most Uninsured Motorists by State
7th

/50
Personal Injury Protection Required
No
Most Annual Rainfall
125th

/300
Most Rainy Days
4th

/300
About Mark Fitzpatrick
---
---