Compare the Cheapest Car Insurance Quotes in Vancouver, WA
In Vancouver, the average annual car insurance cost is $1,142, which is $122 lower than the state average. MoneyGeek compared and ranked different Vancouver insurers based on the coverage level and driver profile and found that PEMCO is the cheapest widely available insurer. MoneyGeek can help you find the best insurers in Vancouver if you're looking for a balance of affordability and top-notch service.
REVIEW AUTO INSURANCE RATES
Ensure you're getting the best rate for your auto insurance. Compare quotes from the top insurance companies.
Advertising & Editorial Disclosure
Last Updated: 11/25/2022
In Vancouver, PEMCO is the most affordable insurer for full coverage. Progressive is the cheapest company for state minimum coverage. GEICO is the most affordable for drivers with a speeding ticket. If you're a member of the military, USAA might be the best overall option for you. MoneyGeek also found that The Hartford is the best provider in Vancouver, balancing affordability and great customer service.
best
auto insurance
Vancouver
2022
The Cheapest and Best Car Insurance in Vancouver
The Cheapest Car Insurance Companies in Vancouver
The following companies are the top options for drivers looking for cheap full coverage car insurance in Vancouver:
PEMCO: $705 per year
GEICO: $789 per year
USAA has the most affordable annual average rate at $585, but it's only available to drivers who are veterans or current members of the military and their immediate families. MetLife has the most expensive average premiums at $2,450 per year, just over 247% more than PEMCO.
These prices are average rates for full coverage policies, which include both comprehensive and collision insurance. The actual annual premium depends on the liability limits you select.
Cheapest Car Insurance in Vancouver
Full Coverage 100/300/100
Following Moneygeek's methodology, the average car insurance rates used for this analysis are for a 40-year-old male driver in Vancouver with a full coverage policy.
While full coverage policies cost more than minimum coverage, they add comprehensive and collision insurance to state minimum coverage requirements. That means you get protection against possible expenses if your car gets damaged in a collision.
However, liability-only or state minimum car insurance may be the better option if you have an older car. That's because, with full coverage, you may end up paying more in premiums than the replacement value of your vehicle.
Compare Car Insurance Rates in Vancouver
Ensure you're getting the best rate for your car insurance. Compare quotes from the top insurance companies.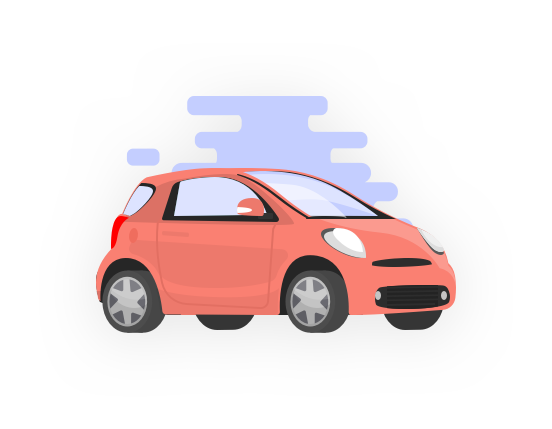 Cheapest Car Insurance in Vancouver for Minimum Coverage
Buying a policy that only meets the state minimum coverage requirements is the most affordable option for Vancouver drivers. The cheapest companies in the city for this coverage are:
Progressive: $385 per year
PEMCO: $410 per year
USAA has the most affordable policies, averaging $300 per year. However, car insurance from USAA is only available to military families. At $1,473 annually, MetLife is the most expensive company in Vancouver for minimum coverage, costing $1,088 more than Progressive.
A state minimum policy is the most affordable option, but it has low levels of liability coverage and doesn't include comprehensive and collision insurance. That means you risk not being fully covered.
Check the table below to see how rates change as liability coverage increases.
Cheapest Minimum Liability Car Insurance in Vancouver
A policy that only meets Washington's minimum liability requirements is the cheapest insurance for Vancouver drivers. However, at 25/50/10, it also offers the least protection as it only covers bodily injury and property damage liability.
For instance, if you're in an at-fault accident that leads to a total of $20,000 worth of property damage, you'd have to pay $10,000 out of pocket because the state minimum covers only up to $10,000 for property damage liability per accident.
Washington Minimum Liability Requirements
Item

Description

Bodily Injury and Property Damage

$25,000 per person, $50,000 per accident and $10,000 for property damage. A more protective level is 100/300/100.
Cheapest Car Insurance in Vancouver if You Have Driving Violations
Traffic violations, such as at-fault accidents, DUIs and speeding tickets, can increase your car insurance costs. The cheapest insurance providers for Vancouver drivers with a violation are:
Cheapest after a ticket: GEICO, $789 per year
Cheapest after an at-fault accident: PEMCO, $953 per year
Cheapest after a DUI: State Farm, $897 per year
If you're a member of the military, USAA offers the cheapest average annual rates after a speeding ticket ($683) and an at-fault accident ($825).
Vancouver drivers with bad records can improve their driving history over time and see their premiums decrease accordingly. In the meantime, the best way to find affordable insurance after a violation is to shop around.
Cheapest Car Insurance in Vancouver With a Violation
Average Cost of Car Insurance in Vancouver
The typical 40-year-old Vancouver driver with a good driving record pays an average of $1,142 annually for car insurance. This is slightly lower than the $1,264 average annual rate across the state of Washington. Compared to the average yearly car insurance premium in the United States, Vancouver rates are 19.8% lower.
Personalized Quotes to Get You the Cheapest Car Insurance in Vancouver
Car insurance rates provided on this website are average rates for the typical Vancouver driver. Actual premiums will depend on several factors that vary with each driver. One important determinant is your personal driving record. A traffic ticket or DUI may raise your premiums considerably, while your age and credit score may help you secure discounts.
You will need to request and compare personalized insurance quotes to get the best car insurance package for your budget and requirements.
Compare Car Insurance Rates in Vancouver
Ensure you're getting the best rate for your car insurance. Compare quotes from the top insurance companies.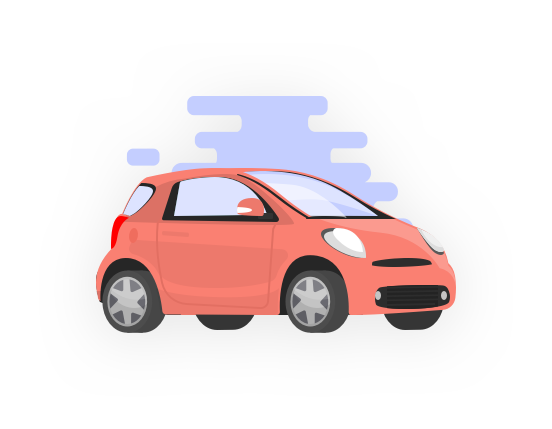 The Best Car Insurance Companies in Vancouver
MoneyGeek evaluated Vancouver's car insurance companies based on their user satisfaction score, claims ratings and average prices. The following two insurers were found to be the best auto insurance companies in Vancouver:
State Farm: MoneyGeek score of 90 out of 100
GEICO: MoneyGeek score of 89.60 out of 100
This analysis did not include USAA since it only sells policies to current and former military members and their families. However, with a MoneyGeek score of 100 out of 100, it is the best overall auto insurance provider in Vancouver.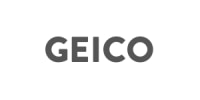 Geek Quick Take
GEICO got high scores in affordability and satisfaction. However, it received a subpar claims score. It offers mechanical breakdown insurance, which is rare. In Vancouver, GEICO's full coverage policy costs around $789 yearly.
More About GEICO
In Vancouver, GEICO offers four distinct coverage options as add-ons. Its mechanical breakdown insurance is a unique coverage covering parts and systems damage at a lower cost than the dealer's extended warranty. If you choose GEICO's accident forgiveness, which is occasionally offered by competitors, your rate will not go up after your first at-fault accident. If you're above 21 and haven't had an accident in the last five years, you can earn or buy accident forgiveness. GEICO also provides coverage for rental car reimbursement and roadside assistance, both of which are frequently provided by other insurance carriers.
Read MoneyGeek's GEICO auto Insurance Review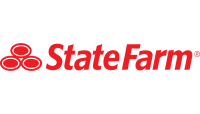 Geek Quick Take
State Farm scored well in affordability, customer satisfaction and claims. The company offers rideshare insurance. In Vancouver, you pay around $821 annually for the company's comprehensive insurance.
More About State Farm
Roadside assistance, rental car reimbursement and rideshare insurance are options available as add-ons to State Farm's standard auto insurance policies in Vancouver. Not all insurance companies sell rideshare insurance. With State Farm's rideshare insurance, your medical, roadside assistance and rental car reimbursement benefits remain intact while you drive for a ridesharing operator. This insurance bridges the insurance gap between waiting to be hired and starting a ride.
Read MoneyGeek's State Farm auto Insurance Review
Average Cost of Car Insurance by Postal Code
Car insurance rates in the United States can vary between cities and ZIP codes. The difference depends on several key factors such as crime rates, frequency of accidents and the rate of uninsured motorists.
In Vancouver, there is minimal difference between ZIP codes. Drivers in ZIP code 98682 pay the city's cheapest average rate of $1,136, while drivers in the 98661 neighborhood pay roughly $11 more on average.
Factors That Impact Insurance Costs in Vancouver
In addition to individual driver needs and history, location-specific factors like the percentage of uninsured motorists and the rate of fatal accidents also contribute to car insurance rates in Vancouver. How Vancouver ranks compared to the 300 most populous cities in the United States can have a significant impact on premium costs.
Most Accidents With Fatalities
168th

/300
Most Car Thefts
272nd

/300
Most Uninsured Motorists by State
7th

/50
Personal Injury Protection Required
No
Most Annual Rainfall
157th

/300
Most Rainy Days
13th

/300
About the Author
---
---