Residential cleaners can protect themselves and their businesses from customer and third-party injury or property damage claims with industry-specific general liability insurance for a cleaning business. MoneyGeek examined and analyzed hundreds of quotes, using factors such as affordability, customer satisfaction, financial strength and online quote processing times to find the carriers offering the best cleaning business liability insurance. Consider comparing quotes from these four top insurance companies for your cleaning business insurance policy.
Table of Contents
Best General Liability Insurance for Cleaning Businesses
Nationwide received MoneyGeek's highest score, making it our top pick for the best insurance for a cleaning business. Not only does Nationwide have cheap rates for residential cleaners, but it also boasts excellent financial strength and customer satisfaction scores. Since a single company is not one-size-fits-all, we also included three other companies with high MoneyGeek scores that could fit your needs for cleaning business liability insurance.
How was this MoneyGeek score calculated?
1
Nationwide
Best Overall General Liability for Cleaners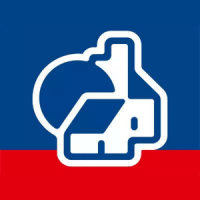 Geek Quick Take
Nationwide offers some of the most affordable cleaning business insurance rates of all companies analyzed, especially for LLCs.
More About Nationwide
It also has a long track record of superior financial stability, which shows the company's ability to pay claims and meet other financial obligations. Nationwide also has, on average, a low rate of customer complaints compared to other insurance providers, which means customers are generally satisfied with their service and policy. However, Nationwide has the slowest quote time of the reviewed companies. Quotes were also not available online in Alaska, Hawaii, Louisiana or Oklahoma.
Geek Quick Take
Sole proprietors may want to consider getting cleaning business liability insurance through Hiscox.
More About Hiscox
Hiscox provided the most affordable rates for this business structure with a relatively fast online quote speed. Cleaning business quotes were not available online in Alaska and, depending on your business structure and the number of employees you have, may not be available in other states without speaking to a representative directly. This carrier has few customer complaints and superior financial strength, providing worldwide coverage, a responsive claims team and tailored insurance for cleaning business policies.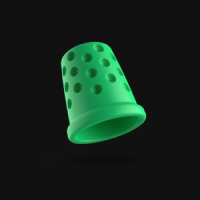 Geek Quick Take
If you want an online quote fast, you could choose Thimble, which earned the highest score for online quote processing.
More About Thimble
Quotes for general liability insurance for cleaning businesses are also available nationwide. You can also customize your coverage, whether you're a house cleaner, vehicle detailer, carpet cleaner or office cleaner. However, Thimble has some of the highest rates for this industry, especially for LLC business structures. While it has the superior financial strength, Thimble also had a higher number, on average, of customer complaints than other carriers on our list.

Geek Quick Take
Another affordable cleaning business insurance company for LLCs is Next, though its rates are comparatively high for sole proprietors.
More About Next
Overall, this carrier has a fast online quote response time. But for LLCs, quotes were only available online in Alabama. And quotes were not available online for either business structure in New York. Therefore, depending on your employee count and business structure, you may need to speak with a Next agent to get a quote. Next also scored the lowest in the financial strength and customer satisfaction categories for best cleaning business insurance.
How Much Does Liability Insurance Cost for a Cleaning Business?
MoneyGeek determined the average cost of cleaning business general liability insurance is $22,815 per year for an LLC with 20 employees and $1,007 per year for a sole proprietor with no employees. As you can see, the number of employees greatly impacts insurance costs for cleaning businesses.
Other factors that determine insurance for cleaning business rates include:
Coverage: The higher your coverage limits, the more your business is protected against high-dollar claims, but the more you'll usually pay in insurance premiums.
Industry risk: Insurance companies use risk to help determine rates. If you clean in riskier settings, like a commercial building or hospital, you could pay more for cleaning business insurance.
Location: Providing cleaning services in areas more prone to claims, such as high-crime locations or where weather events are more common, could increase insurance premiums.
Payroll costs: Expect to pay more for cleaning business insurance if you have a large number of employees and high payroll costs.
Previous claims: Having a prior claims history can impact current and future insurance rates compared to claims-free cleaning businesses.
What Does General Liability Insurance Cover for Cleaning Businesses?
General liability insurance for cleaning businesses will cover claims made against the business for bodily injury or property damage, whether false or real. Coverage will pay for your legal defense, property damage repair or replacement and medical expenses for the injured party.
Consider these scenarios to understand how cleaning business liability insurance can protect you and your business assets:
Bodily injury: A customer slips on a wet floor you just mopped and breaks their wrist when they fall. They require medical treatment, time off work to recuperate and physical therapy, then sue you for pain and suffering. A general liability policy would pay medical costs, lost wages and expenses incurred while defending yourself in court.
Property damage: You or your employee is busy cleaning and bumps into a table, causing an expensive lamp to fall on the floor and break. General liability insurance would pay to replace the lamp or repair it, if possible.
Advertising injury: General liability would cover legal costs if another business owner or company believes you defamed them in an advertisement and sues you for damages.
Copyright infringement: Another business accuses you of using its marketing idea or work without permission and sues you. Cleaning business liability insurance would pay expenses incurred for your legal defense up to your policy limit.
Reputational damage: General liability will pay to defend you legally if you are accused of libel or slander against another individual or business.
What Isn't Covered for Cleaning Businesses?
General liability pays for bodily injury and property damage to others but won't cover every claim your cleaning business could face. Typically, general liability for a cleaning business won't cover the following:
Damage to business equipment: A general liability policy will not cover damage to your business's rented or owned equipment or business location.
Business auto accidents: If your cleaning business vehicle is involved in an accident or gets damaged, there's no coverage to help you handle the aftermath under a general liability policy.
Employees' injuries or illnesses: If an employee gets a work-related illness or injury, there are no employee benefits under cleaning business liability insurance.
Professional oversight: If a client claims you or an employee made a mistake in services provided that caused them injury, and they sue, a general liability policy would not provide coverage for legal services.
Sole proprietor and LLC cleaning businesses looking to further protect their business from the above-referenced claim examples should consider additional types of business insurance tailored to these risks.
Additional Insurance for Cleaning Businesses
Although cleaning business liability insurance offers basic coverage, cleaners may need other insurance policies to cover additional risks that could threaten business or personal assets. Additional insurance policies that may be beneficial for a cleaning business include:
Commercial property insurance: This policy covers rented or owned business equipment, tools and business locations.
Commercial auto insurance: A commercial auto insurance policy will provide coverage for auto accidents that cause bodily injury or property damage, regardless of who is at fault.
Workers' compensation insurance: A workers' compensation policy will cover your employees' work-related injuries and can be tailored to state-specific requirements, if applicable.
Professional liability insurance: This policy is also called errors and omissions insurance and will cover expenses related to any error or mistake claims made against the business for services provided.
Business income insurance: If the business cannot operate because of a covered loss, like a fire, business income or business interruption insurance can cover lost revenue, bills and employee wages.
Do You Need a Cleaning Business Bond?
A cleaning insurance bond can also be called a fidelity bond, surety bond or employee dishonesty bond. A bond is another form of insurance that will protect your business against claims. It pays your client if they suffer a property loss due to an employee's negligence or theft.
If you're trying to decide between insurance and bonds for a cleaning business, it may be worthwhile to have both. While insurance will pay for specific losses, there may be gaps in coverage for employee dishonesty. Having a cleaning business bond shows clients that while you trust your employees to do their jobs and not steal from them or disrespect their property, you have coverage in place if it were to happen.
Being both bonded and insured can also make potential clients more comfortable and willing to hire you for cleaning services. Some, but not all, insurance companies providing cleaning business insurance will also offer bonds, so you may want to speak with an agent to see if you can get both from the same carrier.
Cleaning Business Insurance FAQs
Having the right insurance in place when owning a cleaning business can help protect your personal and business assets against claims. Getting answers to the most common questions about cleaning business insurance can help you find the coverage that's best for your company.
About Mandy Sleight, Licensed Insurance Agent
---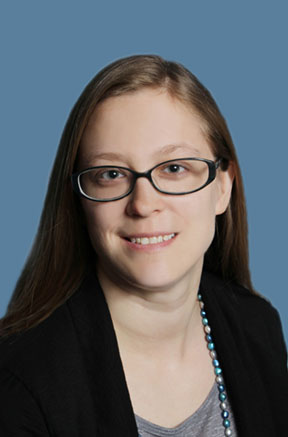 ---