Most drivers already have personal car insurance. Although this provides financial protection, it will not suffice for delivery drivers. If you get into an accident while making a delivery, your insurance provider may decline your claim. To ensure you're covered even while working, you should have delivery driver car insurance.
A rideshare insurance add-on may be right if you want coverage while using your delivery app. This is a great option if you're working part-time or full-time for a food delivery service provider like DoorDash, Postmates and UberEATS, as it provides coverage when you start using your car for business.
If you plan on using your vehicle for full-time commercial purposes, consider getting commercial car insurance. A rideshare insurance add-on and commercial car insurance provide financial protection to drivers using their cars to deliver food or goods.
Table of Contents
Personal car insurance doesn't usually cover accidents while working for food delivery services, such as DoorDash, Postmates and UberEATS. Getting delivery driver insurance coverage may be necessary.
There's no standalone policy for delivery driver insurance. A driver who wants coverage while making deliveries must purchase a rideshare insurance add-on or commercial car insurance.
State Farm offers the best auto insurance for delivery drivers. A full coverage policy from State Farm costs an average of $1,114 annually. Paying an additional 15% – 20% can get you rideshare insurance.
Best Insurance for Delivery Drivers
Based on MoneyGeek's analysis, State Farm offers the best delivery driver insurance. The company has an average premium of $1,114 per year for full coverage auto insurance. Getting rideshare insurance will cost you an additional 15% – 20%.
State Farm Delivery Driver Insurance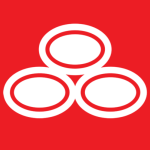 pros
One of the cheapest full coverage auto insurance options
Only adds 15% – 20% to personal car insurance
Available in 50 states and Washington, D.C.
cons
No accident forgiveness, new car replacement, gap insurance, deductible modification or better car replacement coverage
No unique coverage like Original Equipment Manufacturer (OEM)
COMPANY HIGHLIGHTS
Company Highlights
State Farm is among the top-rated insurers offering a rideshare insurance add-on. It offers affordable policies for most types of drivers and several discounts that could further lower policy rates. It also ranks high in customer service, receiving a rating of 882 in J.D. Power's Auto Claims Satisfaction Study. This is higher than the industry average rating of 873.
Read MoneyGeek's State Farm Auto Insurance Review
MONEYGEEK EXPERT TIP
Rideshare insurance is an add-on coverage offered by some insurance companies. However, it's not the only option. You may also get commercial car insurance by registering as a commercial driver.
Commercial car insurance is specifically for vehicles used for business purposes, such as ridesharing, food delivery, contractor services and trucking.
Auto insurance rates may vary per person. Get free quotes using MoneyGeek's comparison tool to get an idea of how much your policy may cost and what company offers the best coverage for you.
Compare Auto Insurance Rates
Ensure you are getting the best rate for your insurance. Compare quotes from the top insurance companies.
Companies That Offer Delivery Driver Car Insurance Options
Rideshare insurance is an optional coverage that offers financial protection for delivery drivers. It's considered an add-on. That means you'll have to pay extra to get this coverage.
Not all insurance companies offer rideshare insurance, but you can get it from major providers like Allstate and USAA. Below are some of the best auto insurance companies for delivery drivers.
Delivery Driver Car Insurance Companies
| Company | Coverage & Benefits |
| --- | --- |
| Allstate | Allstate Ride for Hire provides coverage to individuals driving for transportation network companies (TNC). This add-on applies when the TNC app is on, whether you're en route to your passenger's destination or waiting for an assignment. |
| Esurance | California, Illinois and New Jersey drivers can get Esurance ShareSmart, which prevents gaps in coverage between personal and rideshare insurance. ShareSmart ensures protection while waiting for an assignment and when picking up or driving a passenger. |
| Farmers | The company's rideshare insurance coverage is available to ride-hailing drivers. This provides coverage every time the driver is logged into the TNC app and while waiting for a passenger assignment. |
| Progressive | Progressive's rideshare insurance add-on pays for bodily injury and property damage liability if an accident occurs while the policyholder is waiting to receive a ride request. It also covers damages to your vehicle. |
| State Farm | State Farm's rideshare insurance add-on extends personal auto insurance coverage to protection while the driver is on their TNC app. This includes medical, emergency roadside assistance and rental car reimbursement. This add-on costs an additional 15% – 20% to your premium. |
| USAA | USAA allows its policyholders to add rideshare coverage to ensure protection while waiting for a rideshare request. This is available to delivery drivers and rideshare drivers. However, USAA only caters to former and active-duty military members and qualified families. |
Do You Need Delivery Driver Insurance?
For many drivers, a personal car insurance policy may be enough. But if you're planning on being a delivery driver using your car, you need to purchase delivery driver car insurance.
Some auto insurance providers offer a rideshare insurance add-on. Ask your insurer if this option is available. If it's not, you might need to switch car insurance.
Commercial Car Insurance vs. Rideshare Insurance Add-On
Both rideshare insurance and commercial car insurance provide coverage for drivers using their vehicles for business. When choosing between the two, consider your vehicle's purpose.
The rideshare insurance add-on assumes you're using your car personally and for business. Commercial car insurance may be a better option for you if you plan on using your vehicle entirely for business.
Drivers Who Need Commercial Car Insurance
Standard policies typically don't cover you while you're working for a ridesharing company. Although ridesharing companies may pay for insurance, coverage may not be as comprehensive as personal policies.

Consider getting commercial car insurance if you're using your car primarily for ridesharing. If not, ridesharing insurance may be enough.

Typically, companies get commercial insurance for vehicles their employees use for takeout deliveries. However, if you're a full-time independent contractor, you're responsible for your own commercial car insurance.

Truckers are required to have commercial car insurance coverage. Trucking companies typically get insurance for their vehicles. Bus fleet companies also do the same.

If you're a truck owner who plans on using your vehicle commercially, you'll need to purchase commercial car insurance.

Contractors or Landscapers

If you have a contracting or landscaping business and you plan on using your vehicle to haul things for your company, you'll have to carry commercial car insurance.
MONEYGEEK EXPERT TIP
Commercial auto insurance policies are typically more expensive than personal car insurance because of the difference in liability risk. Vehicles used commercially tend to need higher liability limits than personal policies. Having multiple vehicles under the insurance or sharing the vehicle with multiple drivers increases the risk, making the policy more expensive.
Frequently Asked Questions
Below are answers to some frequently asked questions to help you better understand delivery driver insurance.
About Mark Fitzpatrick
---
---