Best Car Insurance for Students 2023
---
By Mark Fitzpatrick, Content Director
Edited by
Megan Hull
For student car insurance, GEICO offers the best mix of affordability and quality service. State Farm stands out for its customer care and unique offerings, like its Steer Clear program. Allstate is MoneyGeek's top pick for tech-savvy features, like a robust mobile app and telematics. USAA is unmatched for students in military families.
Students can save on car insurance through good student discounts or staying on their parents' policy. But, if you do want to remain on your family plan, know that you might need your own policy if you have a new permanent address or if the car is registered solely in your name.
Best Car
Insurance for
Students 2023
2023
Best Car Insurance for Students 2023
GEICO is the best provider overall for young drivers, while State Farm stands out for its customer service and student discounts.
Discounts are a significant factor in choosing an insurance provider for students. Companies like State Farm and GEICO offer good student discounts, among others, that can substantially lower insurance premiums for drivers under 25.
The type of coverage a student needs can vary based on several factors, such as the age and condition of the car they drive, where they park and how often they drive.
Best Student Car Insurance Overall
Whether you're a high school student getting behind the wheel for the first time or a college student, GEICO is MoneyGeek's top pick for an auto insurance provider:
MoneyGeek score: 84 out of 100
Premium when added to a family policy: $2,431 yearly
Premium on an individual policy: $3,594 yearly
This reflects rates for an 18-year-old driver with a full coverage policy.
Travelers and Nationwide also rank well for student car insurance. We chose GEICO because it ranks first for 16 to 18-year-old drivers and second for 19 to 21-year-olds.
MoneyGeek Top Pick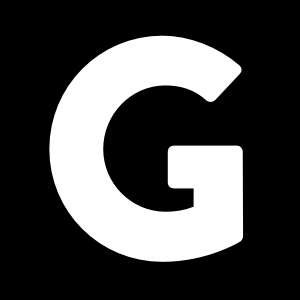 GEICO
GEICO stands out for its affordable car insurance rates, especially for young drivers. Switching to GEICO could save drivers up to $200 compared to its competitors. The company offers valuable student discounts in most states, making it even more budget-friendly.
If you're a student managing your own policy, the GEICO mobile app makes it easy to pay bills and call for roadside help. Besides standard add-ons like roadside assistance and rental car coverage, GEICO offers mechanical breakdown insurance for repairs after your car warranty expires.
When choosing car insurance, students should consider their driving habits, car age and where they park. Opt for liability-only if you have an older car, collision coverage if you're prone to accidents and comprehensive coverage for weather-related risks or theft. For new drivers, consider adding accident forgiveness coverage to avoid rate hikes after a first accident and telematics insurance to lower costs based on safe driving habits.
To view sample rates and identify the best car insurance company tailored to your age, toggle the filter in the table below.
Best Student Car Insurance for Military Families
USAA offers the best student car insurance for military students.
Premium when added to a family policy: $1,742 yearly
Premium on an individual policy: $2,119 yearly
The carrier offers the lowest rates for students 16 to 21 years old.
USAA exclusively serves military members, veterans and their families, allowing the company to tailor its services to meet the unique needs of its members. The insurer consistently offers the lowest rates and excels in customer service and quality. Members also enjoy exclusive USAA perks, like discounts for online shopping and car maintenance, adding extra value to their experience.
MoneyGeek Top Pick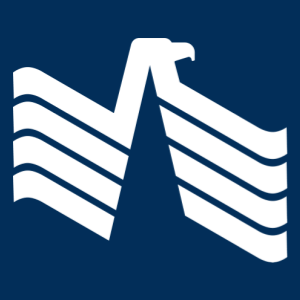 USAA
USAA specifically caters to active-duty military members, veterans and their immediate family members, so its car insurance products aren't available to everyone. This provider offers the best cheap car insurance for military members and veterans. For those who do qualify, USAA charges some of the lowest car insurance rates available for all drivers, including students. With an AM Best "A++" financial strength rating, the company reliably delivers on customer claims.
USAA offers a good student discount and driver training discount for drivers younger than 21, plus several other discounts that further reduce rates. These include discounts for insuring a new vehicle, insuring multiple vehicles and bundling home or renters insurance with your car insurance.
If you need to file a claim or make changes to your car insurance policy, you can do so on USAA's website or the USAA mobile app. In addition, you can call to speak with an agent or use the website's chat feature with a virtual agent.
Best Student Car Insurance for Customer Service
State Farm is the best provider for students for customer service:
Customer service score: 3.93 out of 5
Premium when added to a family policy: $2,716 yearly
Premium on an individual policy: $2,966 yearly
Good customer service in a car insurance company is essential, especially for new drivers. A company with excellent customer service can guide you through the complexities of policies, answer your questions promptly and help make stressful situations more manageable, allowing you to get back on the road faster.
MoneyGeek Top Pick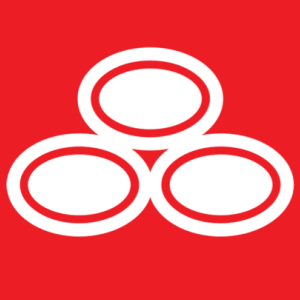 State Farm
As the largest U.S. auto insurer by market share, State Farm has a long history of serving teen drivers with affordable rates and quality customer service. According to J.D. Power, the insurer leads the industry in customer service with a score of 877, surpassing the average of 861. The company also stands out for its budget-friendly rates for students, whether they're on a family plan or have their own policy.
For tech-savvy teens, State Farm's do-it-all app allows for quick claims processing through photo uploads, access to ID cards and roadside assistance calls while also offering the option to connect with an agent for a more personal approach.
Best Student Car Insurance for Discounts
State Farm stands out not only for its broad range of discounts for student drivers. One of its unique offerings is the distant student discount, which caters to students under 25. While student-specific discounts are a highlight, students can also take advantage of safe driver discounts or pay-in-full discounts, further reducing their premiums.
MoneyGeek Top Pick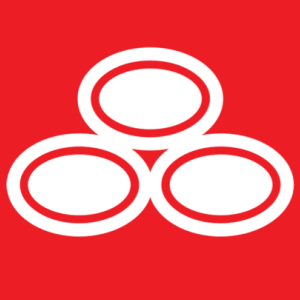 State Farm
While State Farm offers a number of discounts, such as multi-vehicle discounts and discounts for home and auto bundles, the company also provides unique opportunities for savings that can help students lower their premiums.
In fact, State Farm has a driving safety program called Steer Clear, specifically for young drivers under 25. Students who enroll in the program can receive a discount upon completion. Other useful discounts available to drivers in college and high school include:
Student Away at School Discount: You might qualify for this discount if you're a student under the age of 25 who only drives while home during school breaks.

Good Student Discount: High school and college student drivers who get good grades — that is, a B average, 3.0 GPA or top 20% class rank — could receive a car insurance rate discount of up to 25%.

Driver Training Discount: Drivers under 21 who complete an approved driver education course could qualify for this discount.
Best Student Car Insurance for Technology
If you're a student who values tech-savvy convenience, some insurance companies offer mobile apps for streamlined policy management and claims filing. Additionally, some insurers have safety driving apps that monitor your habits on the road, offering potential savings for responsible behavior. Allstate stands out as MoneyGeek's top pick for tech insurance policies because of its robust mobile app and money-saving telematics program.
MoneyGeek Top Pick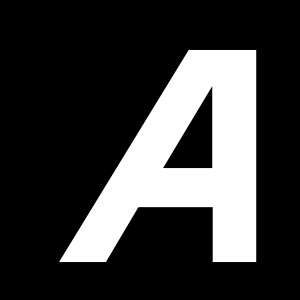 Allstate
Young, tech-savvy drivers can easily manage, update and file claims for their Allstate car insurance right from the provider's mobile app. Additionally, drivers can access digital proof of insurance cards, view their policy documents, file a claim with QuickFoto Claim, access roadside assistance, pay their premiums and contact their agent through Allstate's mobile app. They also can access Drivewise, a usage-based telematics program that monitors their driving behavior and rewards good driving habits with additional savings.
Cost of Student Car Insurance
The average cost of a full coverage policy for a 16-year-old driver is $3,249 on a family policy and $5,870 on an individual policy. On the other hand, a young driver aged 21 typically pays $2,033 on a family policy and $2,171 on an individual policy for the same coverage.
Age plays a significant role in determining your car insurance premiums. Insurers often see teen drivers as high-risk, leading to more expensive rates. However, a MoneyGeek study examining what age car insurance goes down revealed that you don't have to wait until you're 25 for more affordable premiums. In fact, your rates start to decrease from the year you begin driving.
The table below illustrates the average cost of insurance by age, showing a consistent decline in rates each year.
Our research found that GEICO offers the most favorable rates for students, while other insurers may charge students higher premiums. It's worth noting that insurance companies use different algorithms to calculate premiums. While age is a key factor, it's not the only one that influences the cost of your policy. Other variables like your driving record, insurance history, location and credit score can also impact your rates. Although you can't change your age, you can focus on maintaining a clean driving record and being a responsible payer to help lower your insurance costs.
Insurance Companies That Offer Student Discounts
Insurance companies offer a range of student car insurance discounts to reward good academic performance, safe driving behavior and specific student circumstances, like living far from school. To connect you with companies that offer opportunities for savings, MoneyGeek outlined the student discounts available from five major insurers in the table below.
Insurance Company

Student Car Insurance Discounts

Good Student Discount: Save up to 25% for student drivers under 25 who maintain at least a "B" average
Driver Training Discount: For young drivers under 21 who complete approved courses
Student Away at School Discount: For students under 25 who drive only when home for holidays

Good Student Discount: Requires a "B" average or higher
Good Driver Discount: Rewards students accident-free for five years
Organization Discounts: For students in select alumni associations, colleges, universities and student organizations

Good Student Discount: For students under 23 with a "B" average or higher
Distant Student Discount: For students 22 or younger attending school 100 miles away from home
Teen Driver Discount: For drivers 18 and younger

Smart Student Discount: For students under 25 maintaining good grades
teenSMART Driver Education Program: Rewards good driving behavior
Distant Student Discount: For students studying 100 miles away from where their car is garaged

Good Student Discount: For full-time students between 16 and 24 with a "B" average
Driver's Education Discount: Rewards students who complete an approved driver's education course

Good Student Discount: For high school or college students with a "B" average or higher
Student Away at School Discount: For students 100 miles away from home who don't drive on campus
Driver Training Discount: Rewards students who complete approved courses
Student drivers pay high rates for car insurance, but insurance providers offer many discounts to help offset high premiums. As a student driver, you can stack multiple car insurance discounts to lower your rates. Even paying your annual premium in full can bring down costs.
When Students Should Get Their Own Policies
Students can often stay on their parents' car insurance policy if their primary residence is still their family home, they're studying far from home or they only drive when visiting home. However, they'll likely need their own policy if they've established a new permanent address, own a car registered solely in their name, or attend school in an area with high insurance rates.
Stay on Your Parents' Policy if:
1
You consider your family's home your main residence
Many insurers let students stay on the family policy if their primary address is still their parents' home.
2
You study over 100 miles away from home
Insurers often offer discounts for students studying far from home, reducing the family's overall premium.
3
You drive only during breaks or visits
If you're a sporadic driver and your parents' policy has a permissive use clause, you're generally covered without needing a separate policy.
Get Your Own Policy if:
1
You've set up a new permanent residence
Establishing a new permanent address typically means you'll need a separate car insurance policy.
2
The car you drive is registered solely in your name
If you're the sole owner of the car, insurers usually require you to have an individual policy.
3
Your school's location has high insurance rates
If you're attending school in a location known for high insurance costs, consider getting your own policy. This could be more affordable than staying on a family plan that includes these higher rates.
What Car Insurance Coverages Students Need
Different car insurance options cater to student needs. For example, liability-only is cost-effective for older cars, while collision coverage is critical for accident-prone young drivers. MoneyGeek explored when these and other coverages are best suited to students in the table below.
| Car Insurance Coverage | Why Students Might Need This |
| --- | --- |
| | If students drive an older car, liability-only may provide adequate coverage and help lower premiums, avoiding overpayment for insurance. |
| | Young drivers are more prone to accidents. Collision coverage helps pay for repairs to a driver's own vehicle after an at-fault accident. |
| | Ideal for students who park their cars outside or drive in areas prone to weather-related accidents. It covers non-collision damage, such as that from theft or natural disasters. |
| | Useful for new drivers who may be at a higher risk of accidents, as it prevents premium hikes after a driver's first at-fault accident. |
| | Good for students who don't drive much or are confident in their safe driving habits. With this coverage, if you drive less, you pay less. |
| | Suitable for young drivers who will be renting a car near their campus, offering short-term coverage for specific periods. |
Frequently Asked Questions
Finding the best car insurance for students can be a balancing act between cost and coverage. MoneyGeek aims to answer your most pressing questions about high-quality auto insurance policies for students, helping you make an informed decision that suits your needs as a student driver.
About Mark Fitzpatrick
---
---