Best Car Insurance for Drivers With Bad Driving Record
---
Compare Rates and Save on Car Insurance
By Mark Fitzpatrick, Content Director
Edited by
Victoria Copans
State Farm tops MoneyGeek's rankings, providing the most cost-effective full coverage policies for drivers with bad records at $84 monthly following a ticket, $91 post-accident and $103 following a DUI.
Driving violations, including speeding and at-fault accidents, can increase your insurance premiums. Fortunately, many of these violations are temporary and, depending on state regulations, might be cleared from your record. A DUI, however, is more severe and can sometimes remain for life. As these infractions age, their influence on rates decreases.
To offset higher costs, drivers should periodically shop around for insurance, consider defensive driving courses and explore usage-based insurance options.
Best Car
Insurance - Bad
Driving Record
2023
Best Car Insurance for Drivers With Bad Driving Record
KEY TAKEAWAYS
For drivers with a ticket, at-fault accident or DUI, State Farm is as the best option for insurance. It offers competitive rates, even for drivers with records.

Various strategies, such as completing a defensive driving course or considering usage-based insurance, can help drivers with bad records lower their insurance costs.

For those facing difficulties securing coverage, especially after serious infractions like DUIs, nonstandard auto insurance may be an option, though it may come with higher premiums and potential restrictions.
Best Overall Car Insurance for Drivers With Bad Driving Records
State Farm is the best choice for drivers with records, offering the most affordable rates and earning the highest MoneyGeek score in our analysis.
A driver with a bad driving record has a combination of citations, at-fault accidents and DUIs. This blend of infractions often leads to increased car insurance premiums due to the elevated risk perceived by insurance companies.
Overall Best for Bad Driving Records: State Farm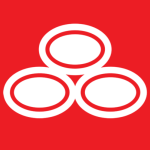 pros
Offers cheap quotes and rates for drivers with a ticket, accident or DUI
cons
Doesn't offer some specialized coverage options, such as accident forgiveness, new car replacement or gap insurance
Receives more customer complaints than average
COMPANY HIGHLIGHTS
State Farm strikes a balance between low costs and high-quality coverage and service for drivers with a record. It provides a broad array of discounts, like vehicle safety savings, anti-theft discounts and student discounts.
Read MoneyGeek's State Farm Auto Insurance Review
Best Overall Car Insurance for Drivers With Bad Driving Records by State
State Farm emerged as the top car insurance provider in 18 states, making it a leading choice for many drivers. Following closely behind is Erie, which stands out as the best car insurance provider in nine states in our analysis.
By researching and comparing rates, drivers can discover top insurers that offer competitive premiums for those with infractions. Whether it's a speeding ticket, an at-fault accident or a DUI, there's an ideal insurer in every state from which you can get coverage without breaking the bank.
Best Car Insurance After a Speeding Ticket
State Farm and Travelers offer the best insurance for most drivers with a speeding ticket:
State Farm: MoneyGeek score of 89 out of 100 ($84 monthly)
Travelers: MoneyGeek score of 88 out of 100 ($118 monthly)
USAA scored the best overall and offers the most affordable rates for all violations but is only open to military members, veterans and their family members.
Best Car Insurance After an At-Fault Accident
State Farm and Travelers offer the best insurance for drivers that caused an accident:
State Farm MoneyGeek score of 89 out of 100 ($91 monthly)
Travelers MoneyGeek score of 88 out of 100 ($126 monthly)
Drivers who caused an accident typically pay higher insurance premiums than those with tickets. Instances of injuries or fatal accidents further increase the cost of premiums.
Best Car Insurance After a DUI
State Farm and Travelers offer the best insurance for drivers with a DUI:
State Farm MoneyGeek score of 89 out of 100 ($103 monthly)
TravelersMoneyGeek score of 89 out of 100 ($144 monthly)
How Your Driving Record Impacts Your Rates
The more serious the offense, the longer and higher the impact on your car insurance rates.
Speeding: Causes a 34% rise in insurance rates on average and usually remains on your record for 3–5 years
At-fault Accidents: Result in a 44% rate increase on average and may linger on your record for 3–5 years
DUI: Triggers an 86% premium surge on average and generally stays on your record for up to 10 years or indefinitely, based on state regulations.
Accidents involving a DUI often lead to more injuries and damage, which means insurance companies have to pay out more bodily injury liability and property damage liability. As a result, many companies view drivers with a DUI as a significant risk and might be hesitant to insure them.
Even if you're already insured, your current provider could decide not to renew your policy, especially if you've had problems in the past. This can leave you searching for a new insurer and possibly facing even higher costs.
HOW TO EASILY LOWER YOUR PREMIUM WITH DRIVING VIOLATION
A driving violation can cause your insurance rates to increase at first, but they will drop each year that goes by. MoneyGeek suggests checking different providers annually — you might find one that gives you a better deal as your record improves.
Auto Insurance Calculator
See how the Average Annual Auto Insurance Rates vary with the options chosen.
How to Lower Costs With a Bad Driving Record
Shopping around for a new provider can be a game-changer in managing insurance costs. Completing a defensive driving course not only nets you discounts and showcases your dedication to road safety but can even clear certain infractions from your record. As time progresses, remember you have the leverage to revisit and negotiate better premiums with your insurer.
Shop around and switch insurers

Don't just settle for an increased rate post-renewal. Before your current policy ends, shop around. Every insurance company has its own pricing model, and charges can vary for the same offense. You're allowed to switch car insurance providers at any point during your policy, and making a switch might save you a significant amount.

Choose specialized providers

Insurance companies that cater specifically to high-risk drivers can offer rates tailored to those with poor records.

Take defensive driving courses

Completing a recent course shows your commitment to safer driving and can lead to discounts tailored to those with bad records. In some states, a defensive driving course can remove an infraction from your record, effectively preventing rate hikes after an incident.

For older vehicles, consider dropping comprehensive or collision coverage. This can reduce premiums, but remember it also increases out-of-pocket costs in case of an accident.

Explore usage-based insurance

Telematics, or usage-based insurance, monitors driving habits in real-time. By demonstrating safe driving through this technology, you could earn significant discounts, even with violations on your record.

Re-evaluate your record yearly

As infractions age, they carry less weight. Regularly review your record, and when points drop off, consider renegotiating your rates.

After a period of improved driving, ask for a review. This can lead to rate reductions if your habits have positively changed.
What to Do if No One Will Insure You
If you received a speeding ticket or were at fault in an accident, many insurers will still offer you coverage, albeit at higher rates. But with a DUI conviction, securing coverage becomes notably more challenging as insurers view this as a significant risk, and you might find your options mainly confined to nonstandard insurers.
Nonstandard auto insurance is tailored to drivers labeled "high risk" by traditional insurers, including those with a history of serious infractions such as numerous traffic violations, accidents or DUI convictions.
Nonstandard insurance is pricier and may have more limits than standard policies, but it's a lifeline for drivers struggling to get other coverage.
| Aspect | Nonstandard Auto Insurance | Standard Auto Insurance |
| --- | --- | --- |
| | Drivers deemed high-risk due to significant violations or serious infractions like DUI | Drivers with a clean or minor driving record |
| | Typically higher because of the increased risk involved | More affordable and competitive for most drivers |
| | May have more restrictions or specific conditions, depending on the policy | Standard coverages with broader options and fewer restrictions |
| | Temporary solution for many; aim is to transition back to standard insurance as infractions clear from the record | Long-term solution for most drivers |
| | Some specialized providers focus on nonstandard insurance for high-risk drivers | Offered by a majority of insurance companies |
Over time, as infractions age and eventually drop off your record, you can transition back to standard insurance providers and enjoy more competitive rates.
Frequently Asked Questions
MoneyGeek's FAQ section sheds light on the best insurance companies equipped to support drivers with past infractions, offering a path to both protection and redemption. Dive in to discover which providers are your best allies on the road ahead.
About Mark Fitzpatrick
---
---