The cost of insurance for your VW Tiguan can vary based on factors such as your age and the car's model year. For instance, a 16-year-old driver insuring a 2009 model can expect to pay approximately $5,453 per year, while 40-year-olds pay an annual premium of $1,184, resulting in a difference of $4,269. Similarly, yearly insurance rates for 2022 models average $1,383 for 40-year-olds, while 16-year-old drivers may face higher rates of around $6,230 annually.
MoneyGeek's analysis also provides rankings of the top insurers that offer reasonable rates, high-quality customer service and efficient claims management. These rankings can assist you in finding the best insurance providers for your needs.
Car Insurance
Costs
VW Tiguan
2023
Average Cost and Cheapest Companies for Insuring a VW Tiguan
On average, it costs $1,323 per year to insure a VW Tiguan, but rates can vary widely depending on your chosen provider. State Farm is the cheapest company for a full coverage policy at $1,030 annually. A similar policy from Farmers, the most expensive provider, costs $1,551 per year.
State Farm is also the cheapest car insurance provider for minimum coverage, charging $478 per year, while Farmers is the most expensive at an annual $712.
Is a VW Tiguan Expensive to Insure?
A variety of factors influence VW Tiguan insurance costs. In comparison to other car models, insuring a VW Tiguan is relatively inexpensive due to its low theft rate and strong safety profile. These factors contribute to a lower risk for the insurer, resulting in more affordable insurance rates.
Additionally, the MSRP of the Tiguan is relatively low at $27,785 for a 2022 model, making repairs and replacement costs less expensive for the insurer and driving down insurance rates.
Best Companies for Insuring a VW Tiguan
When searching for the best insurance for your VW Tiguan, it is important to consider the service quality and claims management offered by the insurer, in addition to the cost.
MoneyGeek found that the best car insurance companies for the VW Tiguan are:
State Farm: MoneyGeek score 90 out of 100 ($1,030 per year)
GEICO: MoneyGeek score 88 out of 100 ($1,101 per year)
State Farm ranked first for affordability and second for customer satisfaction among the seven providers in the comparison group, indicating that they offer the best balance of affordability and service quality.
MoneyGeek Top Pick: State Farm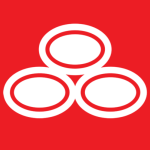 pros
Offers the most affordable rates among the insurers we compared
Second-highest customer satisfaction score
cons
Does not offer gap insurance
Relatively low claims handling rating
COMPANY HIGHLIGHTS
State Farm is the best insurer for the VW Tiguan due to its unbeatable combination of affordable rates and exceptional customer service. The insurer secured the top rank for affordability and the second rank for customer satisfaction.
State Farm's add-on coverage options are limited, but essential coverages like roadside assistance are available. This coverage can come in handy if your VW Tiguan breaks down and you require emergency services like towing, mechanical labor or a tire change.
Roadside assistance also covers services like gas, oil or battery delivery, but keep in mind that the coverage is limited to the service and does not include the cost of the item.
State Farm also provides rental car and travel reimbursement coverage. With this coverage, your policy will reimburse you up to $500 if your Tiguan requires repairs and you incur travel expenses such as car rental costs or lodging expenses.
Read MoneyGeek's State Farm Auto Insurance Review
MoneyGeek Runner-Up: GEICO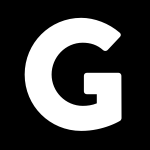 pros
Second-highest affordability rating
High customer satisfaction score
Offers mechanical breakdown insurance (MBI)
cons
Below-average claims management rating
Doesn't offer gap insurance
COMPANY HIGHLIGHTS
GEICO provides excellent value for those seeking affordable rates and a solid customer service track record. They also offer a wide range of coverages, allowing you to modify your plan according to your specific needs.
GEICO's mechanical breakdown insurance (MBI) is a valuable add-on if you own a new VW Tiguan that is less than 15 months old and with less than 15,000 miles. MBI covers all the parts and systems in your car, including those not included in the dealer warranty. This can save you from paying for costly repairs out of pocket.
Accident forgiveness is also available with GEICO. Purchasing this coverage will help you avoid premium hikes after your first at-fault accident. You can also earn this coverage by remaining accident-free for at least five years.
Essential coverages such as roadside assistance and rental car or travel reimbursement are also available.
Read MoneyGeek's GEICO Auto Insurance Review
Cost of Insuring a VW Tiguan by Model Year
The average cost of car insurance for a VW Tiguan may vary depending on the model year. A 2009 model costs $1,184 per year, $199 cheaper than a 2022 model, which costs $1,383. Insurance costs for older models are typically more affordable since they are less valuable than newer models.
Along with the car model year, the insurer you choose also impacts the average cost of car insurance for your VW Tiguan. State Farm offers the cheapest rates for a 2009 model at $913 per year and is also the cheapest insurer for a 2022 model, charging an annual $1,121.
Cost of Insuring a VW Tiguan for 16- to 25-Year-Olds
Car insurance rates are significantly higher for teen drivers and those in their 20s compared to drivers aged 30 and above. VW Tiguan insurance for a 16-year-old costs $5,875 per year for full coverage. However, a similar policy only costs $1,285 per year for a 40-year-old driver.
Teen car insurance rates tend to decrease as drivers age and eventually stabilize in their 20s.
Including your teen on your family plan is the cheapest way to insure them since individual teen policies are expensive. For individual plans, State Farm is the cheapest insurer for a 16-year-old at $3,583 per year for full coverage. Farmers charges $8,022 per year, the most expensive for individual teen policies.
MoneyGeek recommends comparing quotes from different providers to find the cheapest car insurance for teens.
How Does Location Affect the Cost of VW Tiguan Insurance?
Apart from the model year and driver's age, location can be an even more significant factor in determining VW Tiguan insurance costs. The cheapest insurer and average rates vary depending on the state you live in. Florida has the highest car insurance rates, with an average annual premium of $1,058, while Idaho is the least expensive state for auto insurance, with an average annual premium of $299.
To secure the best deal, we recommend comparing quotes from the cheapest providers in your state.
Frequently Asked Questions About VW Tiguan Insurance
If you have questions about VW Tiguan insurance, MoneyGeek addressed some common questions about cost and service quality to help you learn more.
About Mark Fitzpatrick
---
---