Compare the Cost of VW Passat Insurance by Model Year and Company
The average annual insurance rate for a VW Passat is a moderate $1,431. The cheapest rates are from State Farm, but prices might change based on the provider, vehicle type and driver's age.
Compare Rates
Ensure you're getting the best rate. Review quotes from a top insurance company.
Advertising & Editorial Disclosure
Last Updated: 9/20/2023
Age is a key factor influencing the price of auto insurance. For 16-year-old drivers, it costs an average of $5,725 per year to insure a 2009 VW Passat, compared to $1,246 for 40-year-olds. For a 2022 model, a 16-year-old will spend roughly $7,136 a year, while a 40-year-old pays an average of $1,583.
Cost should not be the only factor. MoneyGeek also compared the best insurance companies for a VW Passat based on pricing, service quality and claims experience.
Car Insurance
Costs
VW Passat
2023
Average Cost and Cheapest Companies for Insuring a VW Passat
The average yearly insurance rate for a VW Passat is $1,431. State Farm offers the cheapest auto insurance for full coverage, averaging $1,121, while Farmers offers the most expensive rate for the same policy at $1,661.
State Farm also provides minimum coverage VW Passat insurance for the most affordable price, at $484 a year. The most expensive insurance is again offered by Farmers and costs $725 a year. Comparing prices from many different companies will help you find the best deals on auto insurance.
Is a VW Passat Expensive to Insure?
The VW Passat competes against other mid-size sedans like the Honda Accord and Toyota Camry. The VW Passat has moderate insurance rates, which may be attributed to the vehicle's low risk of theft, low horsepower and reasonable MSRP.
Best Companies for Insuring a VW Passat
It's crucial to take affordability, client satisfaction and claims management into account when choosing the best auto insurance for a VW Passat. The following providers are the best insurers for this type of car, based on MoneyGeek's review:
State Farm: MoneyGeek score 90 out of 100 ($1,121 per year)
GEICO: MoneyGeek score 89 out of 100 ($1,176 per year)
State Farm offers the lowest prices and the second-best customer service rating.
MoneyGeek Top Pick: State Farm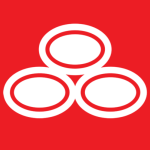 pros
Ranks #1 for affordability out of 7 companies
Offers roadside assistance and rental car reimbursement
cons
Mediocre claims management
No new car replacement, deductible modification, gap insurance or accident forgiveness
COMPANY HIGHLIGHTS
With an average rate of $1,121 per year, it is the cheapest car insurance available for a VW Passat, and it also provides strong customer support. However, State Farm has poor claims management, and those who are looking for new car replacement or accident forgiveness coverage may find this insurer lacking.
State Farm offers very few add-on coverages, but they do have two that could come in handy. With State Farm's rental car reimbursement coverage, you'll receive up to $500 (plus up to $500 in deductible repayment) for car rentals, meals, lodging and transportation if your car is in an accident. It also offers roadside assistance, which covers mechanical labor, towing, locksmith labor and the delivery of gas, oil, a battery or a tire if your car is stranded.
Read MoneyGeek's State Farm Auto Insurance Review
MoneyGeek Runner-Up: GEICO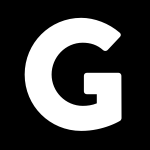 pros
Second-cheapest out of 7 insurers
Provides mechanical breakdown insurance and accident forgiveness
cons
No gap insurance, new car replacement or deductible modification coverage
Has below-average score for claims
COMPANY HIGHLIGHTS
With the second-cheapest average rate of $1,176 per year, GEICO is a strong runner-up for the best car insurance for VW Passat drivers. It also ranked third for customer service. However, be aware that it has a below-average rating for managing claims and lacks several common coverage options.
Mechanical breakdown insurance (MBI) from GEICO is an add-on that offers better protection for less money than a typical dealer's extended warranty. All components and parts are covered.
Another practical coverage offered by GEICO is accident forgiveness. Your first at-fault accident won't result in a higher rate if you obtain this endorsement. Drivers over the age of 21 who haven't had an accident in at least five years may buy accident forgiveness coverage.
Read MoneyGeek's GEICO Auto Insurance Review
Cost of Insuring a VW Passat by Model Year
The car's model year affects the average cost of auto insurance. Full coverage insurance for a VW Passat costs around $1,246 per year for a 2009 model or roughly $1,583 for a 2022 model. The latest models are more expensive to insure because cars lose value as they age.
The average price of auto insurance for a VW Passat depends on its model year and your chosen insurer. State Farm offers the cheapest insurance for both a 2009 model ($975) and a 2022 model ($1,307).
Cost of Insuring a VW Passat for 16- to 25-Year-Olds
Insurers consider the driver's age in addition to the vehicle's model year. Auto insurance is almost always much more costly for teens and young adults than it is for people in their 30s and older.
The typical cost of teen auto insurance for a VW Passat is $6,314 for a 16-year-old, compared to $1,384 for a 40-year-old. Car insurance costs get much more affordable as young drivers age, and rates tend to even out once they hit their 20s.
MoneyGeek advises comparing rates between several insurers to identify the most affordable VW Passat insurance policy. For 16-year-olds, State Farm has the lowest annual average rate of $1,631, while Farmers charges the most ($4,171). You can find cheap rates for teen auto insurance by shopping around.