Compare the Cost of VW Jetta Insurance by Model Year and Company
---
Compare Rates and Save on Car Insurance
By Mark Fitzpatrick, Content Director
Edited by
Margarita Barresi
Insurance rates vary significantly according to the driver's age. For example, insuring a 2009 VW Jetta with a 16-year-old driver costs an average of $6,484 annually, while it only costs $1,246 with a 40-year-old driver. A 16-year-old will pay $7,236 to insure a 2022 VW Jetta, while a 40-year-old will pay $1,616.
Price should be one of many considerations when shopping for car insurance. MoneyGeek evaluated the top insurance providers for a VW Jetta using factors like affordability, customer service and claims history.
Car Insurance
Costs
VW Jetta
2023
Average Cost and Cheapest Companies for Insuring a VW Jetta
Although rates vary by provider, the average annual cost to insure a VW Jetta is $1,481. State Farm has the most affordable car insurance for full coverage at $1,121, while Farmers charges the most at $1,757.
For minimum coverage policies, State Farm is the most affordable at $509 annually. Farmers provides the most expensive minimum coverage insurance at $779 annually.
Is a VW Jetta Expensive to Insure?
Car insurance companies base their rates on various factors. Insuring a VW Jetta with an MSRP of $22,260 is moderately expensive, primarily due to the car's theft rate. The most recent data from the National Highway Traffic Safety Administration (NHTSA) indicates this car model is stolen at an above-average rate. Cars stolen more often are riskier to insure, so insurers charge higher rates.
Best Companies for Insuring a VW Jetta
When deciding on the best auto insurance for a VW Jetta, it's important to consider cost, customer satisfaction and claims processing. According to MoneyGeek's analysis, the following insurance companies are the best options for insuring a VW Jetta:
State Farm: MoneyGeek score 90 out of 100 ($1,121 per year)
GEICO: MoneyGeek score 89 out of 100 ($1,193 per year)
State Farm has the most affordable rates and the second-highest customer satisfaction score of the insurance companies we analyzed. This insurance provider offers great service for a fair price.
MoneyGeek Top Pick: State Farm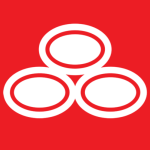 pros
Offers the cheapest car insurance coverage
Second-best customer satisfaction rating
Provides roadside assistance
cons
Below-average score for claims handling
Limited selection of add-on coverages
COMPANY HIGHLIGHTS
State Farm provides the best auto insurance for a VW Jetta at an average yearly cost of $1,121, the cheapest among its competitors. The company also boasts the second-best customer satisfaction score, despite falling short for claims processing. State Farm offers two add-on coverages that most drivers will find useful and a specialized add-on for rideshare drivers.
The insurer's roadside assistance pays for up to one hour of mechanical labor at the place of breakdown, towing to the nearest repair provider, a locksmith for up to an hour to unlock an insured car and delivery of gas, oil, new battery or tire, but not the cost of these items.
State Farm's rental car and travel reimbursement add-on pays to rent a car up to the chosen limits if your vehicle is not driveable due to a covered incident. If your car breaks down while you're away from home, this add-on also pays for travel expenses up to $500.
Read MoneyGeek's State Farm Auto Insurance Review
MoneyGeek Runner-Up: GEICO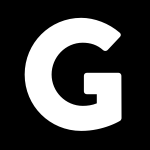 pros
Provides the second-cheapest rate
Offers accident forgiveness
Third-best in terms of customer satisfaction
cons
Below-average score for claims handling
No better car or new car replacement coverage
COMPANY HIGHLIGHTS
GEICO emerged as the runner-up in MoneyGeek's search for the best car insurance for a VW Jetta. A policy costs an average of $1,193 per year, the second cheapest of the seven providers we analyzed. Although limited, GEICO provides both standard and unique add-on coverages.
The company's Mechanical Breakdown Insurance (MBI) covers all your car's parts and systems at a rate lower than most dealer extended warranties. MBI is available for new or leased vehicles less than 15 months old with less than 15,000 miles.
GEICO also provides accident forgiveness coverage in all states except CA, CT and MA. Policyholders who are over 21 and have not had an accident in the past five years can earn or purchase this coverage, ensuring their rates won't increase after their first at-fault accident.
Read MoneyGeek's GEICO Auto Insurance Review
Cost of Insuring a VW Jetta by Model Year
An aspect that impacts the average price of auto insurance is the car's age. Full coverage insurance for a 2009 VW Jetta costs an average of $1,246 annually versus a 2022 model, which costs $1,616. Given that a car's worth declines over time, newer models generally cost more to insure.
The average cost of car insurance varies depending on the insurance provider. State Farm offers the cheapest full coverage insurance for a 2009 VW Jetta at $941. It also provides the most affordable insurance for a 2022 model at $1,222.
Cost of Insuring a VW Jetta for 16- to 25-Year-Olds
Insurance companies also consider your age when calculating premiums. Younger drivers generally pay higher car insurance rates than drivers ages 30 and older.
For example, insuring a 16-year-old driving a VW Jetta costs $6,558, while the cost decreases to $1,429 for a 40-year-old. The cost of insurance for teen drivers tends to decrease yearly until age 20.
To find the cheapest VW Jetta insurance coverage for teens, MoneyGeek suggests evaluating quotes from several insurance companies. State Farm charges teens an average of $3,918 for full coverage, while Farmers charges the highest rate of $9.976. However, these costs are for purchasing separate teen car insurance. The most cost-effective way of insuring teen drivers is to add them to a family policy.
How Does Location Affect the Cost of VW Jetta Insurance?
While your age, car model type and year all affect your insurance rates, location can have even more of an impact. Florida has the highest average rates, and Idaho has the cheapest. When purchasing auto insurance for a VW Jetta, compare quotes from the most affordable insurers within your state.
Frequently Asked Questions About VW Jetta Insurance
MoneyGeek responds to frequently asked questions regarding the cost and quality of car insurance for a VW Jetta.
About Mark Fitzpatrick
---
---