Volvo XC40 insurance rates can vary greatly depending on the car model year and driver's age. Older models are cheaper to insure — a policy for a 2019 model costs an average of $1,403 per year, while insuring a 2022 model costs an average of $1,740. In addition, Volvo XC40 insurance is cheaper for older drivers. A 40-year-old can expect to pay an average of $1,573 per year, while a 16-year-old pays around $7,097 per year.
MoneyGeek also analyzed the best insurers for balancing affordability with service and claims experience to help you find the top provider.
Car Insurance
Costs
Volvo XC40
2023
Average Cost and Cheapest Companies for Insuring a Volvo XC40
Volvo XC40 insurance costs $1,627 per year on average, but your choice of insurer can have a big impact on how much you pay. Travelers and GEICO offer the cheapest full coverage policies at $1,207 per year, while Farmers is the most expensive option at $2,236 per year.
For minimum coverage, State Farm offers the cheapest car insurance at $431 per year, while Farmers has the most expensive rates at $731 per year.
Is a Volvo XC40 Expensive to Insure?
When determining insurance costs for a particular car model, insurance companies consider various factors. The Volvo XC40 is a luxury crossover SUV with a moderate MSRP of $39,352 for a 2022 model. While this vehicle has a strong safety record, its relatively high value means that repair costs tend to be high, so it's not cheap to insure. However, it's still not as expensive to insure as some other luxury and high-value vehicles.
Best Companies for Insuring a Volvo XC40
While cost is important, it's also wise to consider an insurer's customer service reputation when looking for the best Volvo XC40 insurance.
Based on our analysis, the best car insurance companies for Volvo XC40 insurance are:
Travelers: MoneyGeek score 91 out of 100 ($1,207 per year)
State Farm: MoneyGeek score 90 out of 100 ($1,224 per year)
Travelers ranked first for affordability and also earned a high coverage score, indicating that it offers most essential coverages to policyholders at a reasonable rate.
MoneyGeek Top Pick: Travelers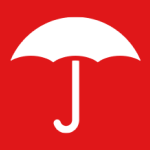 pros
Ranked first for affordability
Has above-average coverage and customer satisfaction scores
Offers gap insurance and new car replacement coverage
cons
Doesn't offer deductible modification coverage
Has a slightly below average claims management score
COMPANY HIGHLIGHTS
Travelers emerged as the best insurer in our study for a Volvo XC40. This provider balances affordable rates with good customer service and a broad set of coverages.
If you have a new Volvo XC40, the new car replacement coverage from Travelers can help you protect your investment. With this add-on, if your new car is totaled in a covered incident in the first five years, your policy will pay to replace it with a brand new car of the same make and model.
Travelers also offers gap insurance, which is a valuable add-on if you are leasing or financing your car. This coverage ensures that your policy will cover the difference between the actual value of the car and the amount you still owe in case of a total loss. In addition, you can get essential coverages like roadside assistance to pay for emergency services like towing if your Volvo XC40 breaks down.
Read MoneyGeek's Travelers Auto Insurance Review
MoneyGeek Runner-Up: State Farm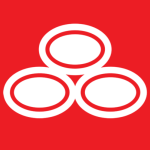 pros
Earned the second-highest customer satisfaction score
cons
Has a low claims handling score
Offers limited coverage options
COMPANY HIGHLIGHTS
State Farm is our runner-up pick for the best Volvo XC40 insurance. This insurer is the third-cheapest among the companies we evaluated and ranks second for customer satisfaction.
Although State Farm does not offer unique add-ons, essential coverages like roadside assistance are available. If you opt for this coverage, your policy will cover emergency services in case your Volvo XC40 breaks down and you're stranded on the road. This includes services like mechanical labor, gas delivery and towing. Tire changes and oil or battery delivery are also covered, but the cost of the items is not included in the coverage.
State Farm also offers rental car and travel reimbursement coverage. This add-on helps to cover expenses that you may incur while your car is undergoing repairs like rental car expenses, lodging and meals.
Read MoneyGeek's State Farm Auto Insurance Review
Cost of Insuring a Volvo XC40 by Model Year
A 2019 model Volvo XC40 costs $1,403 per year to insure, on average, which is $337 cheaper than the cost to insure a 2022 model. The average cost of car insurance for newer models is higher since the value of older models has depreciated more.
Average car insurance rates for a Volvo XC40 can also vary considerably depending on the insurer and car model year. GEICO offers the cheapest rates for a 2019 model at $1,164 per year, while Travelers is the cheapest option for a 2022 model at $1,211 per year.
Cost of Insuring a Volvo XC40 for 16- to 25-Year-Olds
Teens and drivers in their 20s pay more for car insurance compared to drivers over 30. Volvo XC40 insurance for a 16-year-old driver costs an average of $7,097 per year for full coverage, but a 40-year-old will only pay $1,573 per year for a similar policy.
The cost of teen car insurance decreases as the driver ages out of their teens and then stabilizes in their 20s.
The most affordable option for teen car insurance is to include them on a family policy since individual plans can be quite expensive. Plus, in most cases, teens under 18 legally need a parent or guardian to cosign in order to purchase an individual policy. State Farm offers the cheapest individual policy for teens at $4,057 per year for full coverage. For a similar policy, Farmers is the most expensive provider at $13,496 per year.
Teens and their families should shop around and compare quotes to get the most affordable car insurance.
How Does Location Affect the Cost of Volvo XC40 Insurance?
Although car model year and driver's age impact car insurance rates, location can be even more significant. The cheapest provider and rates can vary by state. On average, New York is the most expensive state for car insurance, while Idaho is the cheapest. You can compare quotes from the cheapest insurers in your state to get the best rate on your Volvo XC40 insurance.
Frequently Asked Questions About Volvo XC40 Insurance
MoneyGeek answered frequently asked questions to help you learn more about Volvo XC40 insurance.
About Mark Fitzpatrick
---
---