When comparing state minimum liability-only coverage for under $50, there are a range of policies from national carriers and small insurance companies to choose from. Most people looking for the best car insurance for $50 or less per month can find a liability-only policy at the minimum coverage levels for their state.
Table of Contents
Companies Offering Car Insurance Under $50 a Month
Most major national insurance companies offer car insurance under $50 per month on average for liability-only policies. Average driver rates are based on a 40-year-old male with a clean driving record with no traffic violations or claims. Sample pricing is for state minimum liability-only coverage. Drivers can get rates from USAA for as low as $24 monthly, but only U.S. military members, veterans, their spouses and children are eligible for USAA insurance products.
Average State Minimum Liability-Only Less Than $50 Per Month
MONEYGEEK EXPERT TIP
It's common to find $50 car insurance or rates lower than that. But these low rates are usually only for state minimum coverage. This policy doesn't provide physical damage coverage for your vehicle.
Tips to Get the Cheapest Car Insurance Possible
The best way to get the cheapest car insurance is to follow tips like shopping around and taking advantage of discounts. Maintaining good credit and a clean driving record can also help you get the cheapest car insurance rates available in your state.
Take Advantage of Discounts

Most insurance companies offer car insurance discounts, but the types and savings can vary by carrier. To find the best deals, ask each insurer what discounts it offers. Knowing what's available means you can apply all the discounts you're eligible for to maximize your savings.

Another option to save on car insurance is to increase your comprehensive and collision deductibles. Although this can decrease your premium, you'll have to pay more out of pocket if you file a claim. Make sure you can afford the higher cost of getting your car fixed.

Consider Driving a Used Vehicle

Driving a used car can lead to insurance savings. Not only are pre-owned vehicles cheaper to buy, but they are also usually cheaper to insure. You can save by getting state minimum liability-only coverage since the car's actual cash value (ACV) is much less than a newer car. You also might not need comprehensive and collision coverage.

Get a Pay-Per-Mile Policy

If you drive less than 8,000 miles per year, you might save with pay-per-mile car insurance. With this policy, you only pay for the miles you drive. So the less you drive, the more you can save. If you work from home or go to school online, you may save the most with pay-per-mile coverage.

Get a State Minimum Liability-Only Policy

Choosing a state minimum liability-only car insurance policy may offer the most savings. This policy works best for cheap cars with a low ACV. However, choosing this option could leave you underinsured if you cause an accident, meaning you could be held financially responsible if your liability coverage isn't enough to pay for someone else's injuries or property damage.

Drop Unnecessary Coverage

If you have an older car or one that's not worth much, it might not make sense to carry full coverage. Knowing when to drop collision or comprehensive coverage can help you avoid wasting money on full coverage car insurance.

Shop Around Every Six Months

Shopping around at every renewal will ensure you get the cheapest car insurance rates. Getting several quotes to compare can help you know when it's time to switch to another carrier. Each company has different rates. You can learn about all your options to make the best decision when regularly shopping for quotes.
Compare Auto Insurance Rates
Ensure you're getting the best rate for your auto insurance. Compare quotes from the top insurance companies.
Frequently Asked Questions
Finding car insurance for $50 or less is possible. Here are answers to some of the most common questions about 50-dollar car insurance.
Learn More About Auto Insurance
Auto Insurance
Auto Insurance
About Mandy Sleight, Licensed Insurance Agent
---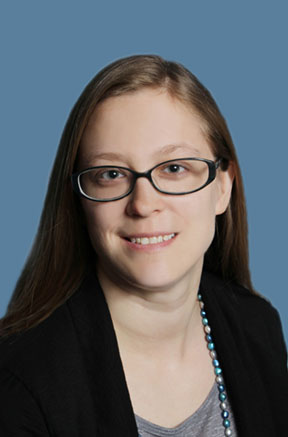 ---