Depending on your age and model year, you may pay a higher or lower premium for Toyota Tacoma auto insurance.
For example, a 40-year-old driver pays $1,123 annually for a 2009 model and $1,441 a year for a 2022 model. But a 16-year-old's rates are significantly more — $5,192 for a 2009 Toyota Tacoma and $6,545 for the 2022 model.
These are average rates for a full coverage policy.
MoneyGeek also found the best car insurance companies that balance affordability with service quality and claims experience.
Car Insurance
Costs
Toyota Tacoma
2023
Average Cost and Cheapest Companies for Insuring a Toyota Tacoma
Full coverage auto insurance for a Toyota Tacoma averages $1,293 per year, but your actual cost may differ greatly from one insurer to the next.
For a full coverage policy, State Farm is the lowest-priced provider nationwide, with an average yearly cost of $1,036, and Farmers is the most costly, charging about $1,549 yearly.
Toyota Tacoma owners interested in a minimum coverage policy can also find the most affordable insurance with State Farm, approximately $489 per year. Farmers is also the most expensive at around $753.
By shopping around, you can find the most affordable car insurance for a Toyota Tacoma and save money.
Is a Toyota Tacoma Expensive to Insure?
Insurance companies take into account factors like horsepower, purchase price, safety ratings and theft rate when calculating insurance rates for a car model. Vehicles with a high value and theft rate, for instance, have a higher cost of insurance.
From our research, a Toyota Tacoma is affordable to insure because it is a low-value vehicle with low repair costs and very good safety ratings. The truck's lower horsepower may reduce the chances of getting involved in a major accident, and its theft rate is also relatively low compared to other models. These features contribute to its low insurance cost.
Best Companies for Insuring a Toyota Tacoma
Aside from the cost of car insurance, you should consider the customer satisfaction and claims experience of a company before purchasing a policy for a Toyota Tacoma. MoneyGeek found the best auto insurance for a Toyota Tacoma comes from:
State Farm: MoneyGeek score of 90 out of 100 ($1,036 per year)
GEICO: MoneyGeek score of 90 out of 100 ($1,055 per year)
Our top pick, State Farm, outshines other insurers in providing the lowest full coverage premium. The insurer also ranks well for customer satisfaction, meaning Toyota Tacoma drivers will not need to pay more to get quality service.
MoneyGeek Top Pick: State Farm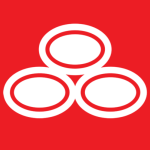 pros
The most affordable full coverage insurer overall for a Toyota Tacoma
Ranks well for customer service
Has roadside assistance and rental car reimbursement add-on coverages
cons
Does not offer the best claims experience
Lacks unique add-on coverage options like custom parts
No gap insurance or accident forgiveness
COMPANY HIGHLIGHTS
When it comes to balancing cost and customer satisfaction, State Farm stands out from other auto insurance companies. Based on our scoring system, the insurer had the highest affordability and second-highest customer satisfaction score for a Toyota Tacoma.
Some beneficial add-on coverages for a Toyota Tacoma include roadside assistance and rental car and travel reimbursement coverage.
State Farm's rental car and travel reimbursement pays for a car rental to your policy's maximum limit if your car becomes unusable after a covered accident. It also includes up to a $500 reimbursement for meals, transportation and accommodation, plus up to $500 of the deductible amount if you are responsible for an accident in a rental car.
Roadside assistance is available to cover towing, locksmith services and the delivery of gas, oil and other items in case of truck troubles or an emergency.
Read MoneyGeek's State Farm Auto Insurance Review
MoneyGeek Runner-Up: GEICO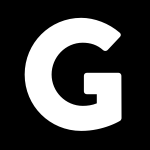 pros
Offers the second-lowest full coverage premium for a Toyota Tacoma
Ranks third for customer satisfaction
Has rental car reimbursement, accident forgiveness (where available) and mechanical breakdown insurance
cons
Ranks below average on claims experience
Lacks new car replacement, deductible modification and gap insurance
COMPANY HIGHLIGHTS
GEICO is the second cheapest for Toyota Tacoma auto insurance and ranks third for customer service. Toyota Tacoma owners can benefit from the insurer's unique add-on coverage options that include mechanical breakdown insurance (MBI), which is not a common benefit.
With MBI coverage from GEICO, you have coverage for all your car systems and parts at a lower cost than a manufacturer or dealer extended warranty. Mechanical breakdown insurance is available to drivers with cars less than 15 months old with less than 15,000 miles.
Rental car reimbursement from GEICO pays a predefined amount for renting a vehicle if your car is unusable for over 24 hours due to a covered accident. You may also purchase or earn accident forgiveness coverage to ensure your rate does not spike after your first at-fault accident. (Accident forgiveness is not available in California, Connecticut or Massachusetts.)
Read MoneyGeek's GEICO Auto Insurance Review
Cost of Insuring a Toyota Tacoma by Model Year
The average cost of car insurance for a 2009 Toyota Tacoma is $1,121 per year for full coverage, while a 2022 model costs $1,441 yearly.
As your car's value decreases over time, its insurance cost may decrease as well. In this case, an older Tacoma may cost approximately $320 a year less than a newer model year.
The average annual cost of auto insurance varies based on the insurer and the model year of a car. According to MoneyGeek's findings, State Farm is the most affordable company for a 2009 Toyota Tacoma, costing an average of $880 per year for full coverage. For drivers with a 2022 model, GEICO is the cheapest provider, with a full coverage yearly average cost of $1,144.
Cost of Insuring a Toyota Tacoma for 16- to 25-Year-Olds
Insurers consider your age when calculating an auto insurance premium. Policies cost more for teens and young drivers in their 20s due to inexperience and a higher likelihood of moving violations. For example, the average annual Toyota Tacoma full coverage policy rate for a 16-year-old is $5,770. Meanwhile, the same coverage costs around $1,257 a year for a 40-year-old.
Teen car insurance costs tend to decrease each year and become steady once they reach their twenties.
Teens can save on auto insurance by being included on their parent's policy. And in most cases, a teen cannot legally purchase car insurance if they are under 18 without a parent or guardian to co-sign.
You can find the cheapest teen car insurance for an individual policy or as part of a family policy by comparing quotes from various insurance providers. We found a Toyota Tacoma's cheapest full coverage for a 16-year-old with their own policy comes from State Farm, costing around $3,305 per year, while the most expensive insurer is Farmers, costing roughly $8,073 yearly.
How Does Location Affect the Cost of Toyota Tacoma Insurance?
Although insurers consider factors like age, model type and year when determining your premium for a Toyota Tacoma, where you live may also influence your costs significantly.
Each state features a different average cost for Toyota Tacoma auto insurance, with Idaho having the lowest premium and New York charging the highest average annual rate.
As you compare insurance costs for a Toyota Tacoma, it is helpful to get quotes from the average cheapest insurers in your state.
Frequently Asked Questions About Toyota Tacoma Insurance
Toyota Tacoma car insurance buyers are often concerned about the cost of coverage and service quality. MoneyGeek answered common questions about insuring this truck to help you select the best policy.
About Mark Fitzpatrick
---
---