Toyota Sienna insurance costs vary based on age and vehicle model year. For instance, a 40-year-old driver can expect to pay an average of $1,132 per year to insure a 2009 Sienna, while insuring a 2022 model will cost around $1,447 annually. A 16-year-old driver will pay much higher rates, with insurance for a 2009 Sienna averaging $5,188 annually and a 2022 model averaging $6,438 per year.
MoneyGeek also ranked the best providers that offer affordable rates and top-rated service.
Car Insurance
Costs
Toyota Sienna
2023
Average Cost and Cheapest Companies for Insuring a Toyota Sienna
On average, insuring a Toyota Sienna costs around $1,326 per year, but costs can be significantly affected by the provider you choose. State Farm is the cheapest for a full coverage policy, with an annual cost of $1,088. Meanwhile, Farmers is the most expensive, costing an average of $1,505 per year.
For minimum coverage policies, State Farm is also the cheapest option, with an annual cost of $474, while Farmers charges the most expensive premium at an annual $713. You can compare multiple quotes to find the most affordable car insurance that matches your personal preferences.
Is a Toyota Sienna Expensive to Insure?
Insurance providers take various factors into consideration when determining the Toyota Sienna car insurance costs. These factors can include the car's model year, repair costs, theft rates, location and more. The Toyota Sienna is generally affordable to insure, considering its relatively low value, MSRP of $38,460 and lower horsepower. Vehicles with less horsepower are generally less likely to get into major collisions and therefore tend to be cheaper to insure.
Best Companies for Insuring a Toyota Sienna
When you're looking to buy insurance for your Toyota Sienna, it's important to consider an insurer's customer service and claims handling in addition to its premium costs. MoneyGeek has identified the following top choices for the best auto insurance providers for Toyota Sienna drivers:
State Farm: MoneyGeek score 90 out of 100 ($1,088 per year)
GEICO: MoneyGeek score 88 out of 100 ($1,148 per year)
State Farm's excellent customer satisfaction ratings and affordable pricing demonstrate its commitment to providing outstanding service and value to its customers, making it a top choice for car insurance.
MoneyGeek Top Pick: State Farm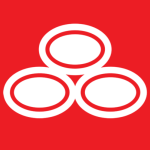 pros
Offers the most affordable premium among the seven insurers we compared
Ranked second for customer satisfaction
Provides roadside assistance and rental car coverage
cons
Low claims management score
Doesn't offer original equipment manufacturer (OEM) coverage or gap insurance
COMPANY HIGHLIGHTS
State Farm is the best Toyota Sienna insurance provider based on MoneyGeek's analysis due to its affordable rates and excellent service. State Farm offers an alternative to gap insurance through its Payoff Protector (if you took out a car loan with State Farm Bank). If your car gets damaged and your insurance doesn't pay enough to cover what you still owe on the loan, Payoff Protector might be able to cover the costs.
State Farm offers rental car coverage and emergency roadside services like most providers. Rental car coverage is an add-on that can provide financial protection if you damage a rental car. You'll be covered for up to the selected limit for rental car costs and travel expenses up to $500.
State Farm also provides emergency roadside services. The insurer will cover the towing costs if you have a flat tire or your vehicle breaks down.
Read MoneyGeek's State Farm Auto Insurance Review
MoneyGeek Runner-Up: GEICO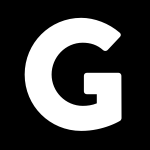 pros
Ranked second for affordability
Third-best customer satisfaction rating
Offers accident forgiveness and mechanical breakdown insurance (MBI)
cons
Does not offer original equipment manufacturer (OEM) coverage
Poor claims management score
COMPANY HIGHLIGHTS
If you own a Toyota Sienna, GEICO may also be a fantastic option for your car insurance needs. The company is ranked highly for affordability and customer satisfaction, making them a top choice for those wanting great coverage at an affordable price.
GEICO's mechanical breakdown insurance (MBI) is a great option for Toyota Sienna drivers with newer models. MBI offers comprehensive coverage for repairs to all mechanical parts of the vehicle, provided it is less than 15 months old and has fewer than 15,000 miles, excluding issues resulting from regular wear and tear. This coverage has a $250 deductible and provides extensive protection at a lower cost compared to dealer-extended warranties.
The insurer also provides accident forgiveness, another useful coverage option. It can be purchased or earned by drivers who go at least five years without being involved in an accident. With this add-on, your insurance rates won't increase after your first at-fault accident.
Read MoneyGeek's GEICO Auto Insurance Review
Cost of Insuring a Toyota Sienna by Model Year
The average cost of auto insurance for the Toyota Sienna varies across different model years, with newer ones generally being more expensive. The $315 difference between the 2009 and 2022 models can be attributed to the fact that the latest versions have higher market values and repair costs. These increased expenses contribute to higher insurance premiums for newer Toyota Sienna models.
Insurance rates for a Toyota Sienna can be influenced by the insurance company you choose and the vehicle's model year. For the 2009 model year, State Farm offers the most affordable full coverage rate, starting at $918 annually. On the other hand, for the 2022 model year, GEICO provides the cheapest full coverage rate, starting at an annual $1,282. These rates highlight the variation in average car insurance costs based on the provider and the specific model year of the vehicle.
Cost of Insuring a Toyota Sienna for 16- to 25-Year-Olds
Car insurance tends to be much more expensive for teenage drivers and those in their 20s compared to adults aged 30 and above. For a Toyota Sienna, the average cost of full coverage car insurance for a 16-year-old is around $5,843 per year, while for a 40-year-old, it's about $1,291 per year. However, teen car insurance costs decrease each year as drivers age and tend to level off in their 20s. This is because younger drivers are considered a higher risk to insure due to their lack of experience on the road.
The cheapest way to insure a teen driver is to add them to a family plan, as individual plans are much more expensive. It's essential for teens and their families to shop around to find the best teen car insurance since provider rates can vary. Toyota Sienna insurance costs for a 16-year-old driver are $4,102 per year from State Farm — the cheapest full coverage rate for an individual policy. Farmers offers the most expensive rate at around $8,653 per year.
How Does Location Affect the Cost of Toyota Sienna Insurance?
Insurance premiums for a Toyota Sienna will depend on your age, vehicle model year and location. Idaho has the lowest average insurance premium rates at $299, while Florida has the highest at around $1,058. To ensure you find the best and most affordable insurance coverage for your Toyota Sienna, we recommend comparing quotes from insurers that offer the most competitive rates in your state. This will allow you to tailor the insurance coverage to your needs and budget.
Frequently Asked Questions About Toyota Sienna Insurance
If you're looking for the best Toyota Sienna insurance policy, you may have questions about insurance providers, their customer service and how prices are determined. We addressed some commonly asked questions to help you shop for the best insurer.
About Mark Fitzpatrick
---
---