Auto insurance rates may vary significantly based on age. For example, it costs around $5,341 a year for a 16-year-old to get full coverage auto insurance for a 2009 Toyota Highlander, whereas a 40-year-old pays roughly $1,155. For a 2022 model, a 16-year-old spends approximately $6,564 per year, while a 40-year-old only pays around $1,454.
Although most drivers focus on cost when choosing the best auto insurance, they should consider several other factors. MoneyGeek rated top insurance providers for a Toyota Highlander based on claims management, service quality and affordability.
Car Insurance
Costs
Highlander
2023
Average Cost and Cheapest Companies for Insuring a Toyota Highlander
Insuring a Toyota Highlander costs $1,324 yearly, although your rate may differ based on the company you choose for your policy. Our research indicates that State Farm offers the most affordable car insurance for a Toyota Highlander at $1,043 per year. Meanwhile, Farmers is the most expensive insurer, costing $1,585 yearly. These are average rates for a full coverage policy.
If you choose minimum coverage, the same providers offer the lowest and highest average premium, with State Farm charging $463 per year and Farmers $781.
You can secure the cheapest car insurance for your Toyota Highlander by comparing quotes from multiple companies.
Is a Toyota Highlander Expensive to Insure?
Cars with a high value, a sports car designation or high theft cases may be more expensive to insure than other cars. That may be because they cost more to replace and repair.
As a car with a moderate value, the Toyota Highlander is cheaper to insure than many other models. The SUV has a lower-end theft rate and excellent safety ratings. These factors indicate that the car is safe to drive and isn't as likely to get stolen, so it won't pose a high risk to the insurer.
Best Companies for Insuring a Toyota Highlander
The best Toyota Highlander insurance provider combines quality service, affordability and good claims handling. From our analysis, the best auto insurance companies for this SUV are:
State Farm: MoneyGeek score of 90 out of 100 ($1,043 per year)
GEICO: MoneyGeek score of 88 out of 100 ($1,113 per year)
With the cheapest average full coverage rate and the second-best rating on customer satisfaction, State Farm ranks top for balancing cost and quality service. By choosing a policy from this insurer, you won't need to trade having a low premium to get good customer service.
MoneyGeek Top Pick: State Farm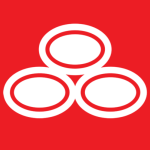 pros
Has the lowest average annual rate for a full coverage policy
Ranked second for customer satisfaction
Offers rental car and/or travel reimbursement and roadside assistance
cons
Below-average score for claims experience
Offers no accident forgiveness, gap insurance or unique coverages like original equipment manufacturer (OEM)
COMPANY HIGHLIGHTS
State Farm provides the average lowest Toyota Highlander insurance costs. The company also has a reputation for providing outstanding customer service.
Furthermore, drivers may benefit from State Farm's add-on coverage options, although they are limited. For instance, having the insurer's roadside assistance coverage ensures you receive towing, mechanical labor, locksmith services and the delivery of tires, gas, oil or a battery when your car breaks down. Note, however, that this coverage excludes the cost of purchasing the delivered items.
State Farm's rental car coverage pays the cost of renting a car up to specific policy limits. The coverage also pays up to $500 for travel expenses and the same amount as part of the deductible if you get involved in an at-fault accident while in a rented car.
Read MoneyGeek's State Farm Auto Insurance Review
MoneyGeek Runner-Up: GEICO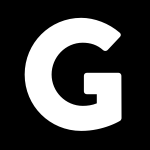 pros
The second-best insurer for affordability
Has good customer service
Offers add-on mechanical breakdown insurance, roadside assistance and accident forgiveness (where available)
cons
Claims management rating is below average
No deductible modification, gap insurance or original equipment manufacturer (OEM) coverage
COMPANY HIGHLIGHTS
GEICO ranked second in our scoring system for Toyota Highlander car insurance for blending quality service with affordable coverage. The insurer ranked second for affordability out of seven insurers.
GEICO provides several add-on coverages, including mechanical breakdown insurance (MBI), which is rare among insurers. MBI may cover more than a manufacturer or dealer extended warranty when your car needs repairs or a replacement part — at a lower cost. You qualify for this coverage if you have a new or leased car that's less than 15 months old with less than 15,000 miles.
Another add-on from GEICO is accident forgiveness, available everywhere except Massachusetts, California and Connecticut. Accident forgiveness coverage ensures your policy's cost does not spike after your first at-fault accident. You can buy the add-on or earn it if you are accident-free for at least five years.
Read MoneyGeek's GEICO Auto Insurance Review
Cost of Insuring a Toyota Highlander by Model Year
The average cost of auto insurance is partly influenced by the model year of your vehicle. The value of a car may diminish each year, and as such, newer cars are often more costly to insure than older versions of the same vehicle. For example, a 40-year-old Toyota Highlander driver pays an average of $1,155 to get a full coverage policy for a 2009 model. Meanwhile, the same policy costs $1,454 for a 2022 model.
Average annual auto insurance costs can differ by the insurer and the model year of a Toyota Highlander. Based on our analysis, State Farm is the most affordable provider for a Toyota Highlander 2009 model, costing an average of $890 yearly for full coverage. The insurer is also the cheapest option for a 2022 model, at an average yearly cost of $1,198.
Cost of Insuring a Toyota Highlander for 16- to 25-Year-Olds
Car insurance rates do vary depending on age. Teens and young adult drivers usually spend more than middle-aged drivers because they lack experience on the road and are riskier to insure.
For instance, Toyota Highlander insurance costs for a 16-year-old average $5,883 per year if they purchase a full coverage policy. Meanwhile, a 40-year-old only spends about $1,287 per year. Fortunately, teen car insurance rates reduce annually and become steady in their 20s.
You will notice that car insurance rates differ significantly across insurers for the same make and model. That is why we recommend shopping around if you need the cheapest teen car insurance. Teens save the most when on a family policy, and, in most cases, they cannot legally purchase auto insurance when under 18 without a parent or guardian as a co-signer.
If a 16-year-old teen does get their own policy instead of being on a family policy and has a Toyota Highlander, they pay around $3,302 per year with State Farm, the cheapest full coverage offered. Meanwhile, they spend roughly $8,192 per year for that policy from Farmers, the most expensive insurer.