Compare the Cost of Toyota Camry Insurance by Model Year and Company
The average annual cost of insuring a Toyota Camry is a moderate $1,434. State Farm offers the most affordable annual rates at $1,085, but factors like the model year, driver's age and insurer can affect premium costs.
Compare Rates
Ensure you're getting the best rate. Review quotes from a top insurance company.
Advertising & Editorial Disclosure
Last Updated: 9/20/2023
Insurance rates for a Toyota Camry will vary depending on the model year and the driver's age. For instance, premiums for a 16-year-old driving a 2009 Camry average $5,747 annually, while a 40-year-old only pays $1,244. Insurance for a 16-year-old driving a 2022 model driver costs $7,045, but $1,569 for a 40-year-old.
MoneGeek evaluated the top insurers for a Toyota Camry based on how well they balance cost, quality customer service and claims experience.
Car Insurance
Costs
Toyota Camry
2023
Average Cost and Cheapest Companies for Insuring a Toyota Camry
The average cost to insure a Toyota Camry is about $1,434 per year, but rates will differ depending on the insurer. Always shop around for the most affordable auto insurance that satisfies your requirements. State Farm offers the cheapest full coverage insurance for a Toyota Camry at $1,085 per year, while Farmers has the highest premium at $1,719 per year. Likewise, State Farm has the cheapest minimum coverage at $477 annually, while Farmers is the most expensive at $790 annually.
Is a Toyota Camry Expensive to Insure?
When determining premiums, insurance companies consider several variables, including the driver's age, driving history, model year and location. Compared to other vehicles, Toyota Camry insurance costs tend to be moderate. According to the most recent data from the National Highway Traffic Safety Administration (NHTSA), this car model is stolen at an above-average rate, making it riskier to insure.
Best Companies for Insuring a Toyota Camry
Cost is an important consideration when shopping for car insurance. However, also consider the level of service and claims experience an insurer offers. The top-rated auto insurance companies for a Toyota Camry are:
State Farm: MoneyGeek score 90 out of 100 ($1,085 per year)
GEICO: MoneyGeek score 89 out of 100 ($1,160 per year)
Among the seven providers we looked at, State Farm came out on top for affordability and second for customer satisfaction.
MoneyGeek Top Pick: State Farm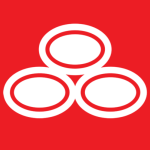 pros
Ranked first for affordability
Ranked second for customer satisfaction
Provides roadside assistance and rental car coverage
cons
Rated below average for claims management
COMPANY HIGHLIGHTS
State Farm is the best auto insurance provider for Toyota Camry drivers, offering reasonable premiums and top-notch customer support. It offers rental car coverage and roadside assistance but lacks more unique coverage add-ons. In the event of a breakdown, State Farm will pay for towing to the closest repair facility and for the delivery of gas, oil, a new battery or a new tire, but not the cost of the delivered items.
Rental car coverage provides financial protection if you damage a rental car or cause an accident, so you spend less on repairs or medical expenses out of your pocket. State Farm offers rental car insurance that covers travel expenses up to $500 and rental car costs up to the selected limit. The company will also cover up to $500 of your deductible if you cause an accident with your rental car.
Read MoneyGeek's State Farm Auto Insurance Review
MoneyGeek Runner-Up: GEICO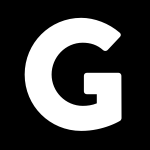 pros
Third place for client satisfaction
Second place for affordability
Offers accident forgiveness and Mechanical Breakdown Insurance (MBI)
cons
Lacks gap insurance coverage
Below-average claims management score
COMPANY HIGHLIGHTS
As a Toyota Camry driver, you may want to consider GEICO as your car insurance provider. The company ranks second for affordability and third for customer satisfaction, making it a top choice for drivers who want great coverage at a reasonable price.
GEICO offers Mechanical Breakdown Insurance (MBI), which can provide greater coverage at a lower cost than most extended warranties dealers offer. MBI is a great option for Toyota Camry drivers with new or leased cars less than 15 months old.
Another valuable coverage option from GEICO is Accident Forgiveness. Drivers can purchase or earn this coverage if they have been accident-free for five years or longer. With Accident Forgiveness, your Toyota Camry insurance rate won't go up after your first at-fault accident. This is a great option for drivers who want to keep their insurance rates low.
Read MoneyGeek's GEICO Auto Insurance Review
Cost of Insuring a Toyota Camry by Model Year
A car's model year is another element affecting the average cost of auto insurance. For instance, the cost to insure a 2009 Toyota Camry is about $1,244 per year, while the cost to insure a 2022 model is about $325 higher. Newer model years are typically more expensive to insure because they cost more and are more expensive to repair and replace.
The cost to insure a Toyota Camry insurance will vary based on the insurer and the car's model year. For instance, State Farm is the least expensive insurer for a 2009 model, costing $916 per year, while GEICO is the least costly option for a 2022 model at $1,269 per year.
Cost of Insuring a Toyota Camry for 16- to 25-Year-Olds
Teenagers and drivers in their 20s typically pay more for auto insurance than individuals 30 and older. For instance, Toyota Camry insurance costs for a 16-year-old are approximately $6,326, whereas a 40-year-old driver's annual insurance expenses are typically $1,388. However, as a teen driver gets older, the price of teen auto insurance typically decreases. Premium prices tend to remain steady once drivers reach their 20s.
Teenagers tend to pay much higher insurance rates than adults. State Farm has the most affordable individual insurance policies for 16-year-old Camry drivers, costing an average of $4,067 annually. With an average annual cost of $9,957 for an individual plan, Farmers is the most expensive.
One way to reduce costs is to add the teen to an existing family policy. Families and teens should compare prices to find the cheapest teen auto insurance premiums.