Compare the Cost of Subaru Outback Insurance by Model Year and Company
---
Compare Rates and Save on Car Insurance
By Mark Fitzpatrick, Content Director
Edited by
Jonathan Ramos
A driver's age significantly affects Subaru Outback insurance rates. For instance, a 16-year-old driver will spend an average of $4,952 per year for a 2009 model, whereas a 40-year-old will pay an average of $1,083 per year. Similarly, for a 2022 model, 16-year-olds pay $5,853 per year, while 40-year-olds spend an annual $1,309.
If a balance between affordability and quality customer service is a priority for you, MoneyGeek rated the best car insurance companies for the Subaru Outback.
Car Insurance
Costs
Subaru Outback
2023
Average Cost and Cheapest Companies for Insuring a Subaru Outback
The Subaru Outback has an average yearly insurance cost of $1,203, but your actual rate may vary between insurance providers. Based on our analysis, State Farm is the cheapest car insurance company for full coverage at $977 per year, whereas Farmers is the most expensive, charging $1,396 per year.
State Farm offers the most affordable minimum coverage policy at $449 per year. Farmers provides the highest rate at $633 per year.
Is a Subaru Outback Expensive to Insure?
The Subaru Outback is a mid-size SUV that's relatively cheap to insure. With an MSRP of $28,120 for 2022 models, it is also more affordable than luxury or expensive models. Insurance companies often charge less to cover a Subaru Outback because of its low horsepower and value. This means the vehicle is less likely to get into major accidents; if it does, it won't be that expensive to repair.
Best Companies for Insuring a Subaru Outback
Though cost is an important consideration when shopping for car insurance, evaluating a provider's customer service and ability to handle claims effectively is equally important. Based on our study, the following companies offer the best car insurance options for a Subaru Outback:
State Farm: MoneyGeek score of 90 out of 100 ($977 per year)
GEICO: MoneyGeek score of 89 out of 100 ($1,024 per year)
State Farm outranked six other insurers in our comparison group because it provides the highest quality service at the most affordable price. You can expect affordable premiums and excellent customer service by choosing State Farm.
MoneyGeek Top Pick: State Farm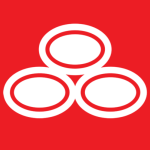 pros
Offers the lowest average rate at $977 per year
Excellent customer satisfaction rating
cons
Doesn't provide gap insurance or original equipment manufacturer (OEM) coverage
Poor claims handling score
COMPANY HIGHLIGHTS
Our top choice for the best Subaru Outback insurance is State Farm because it offers the highest quality service at the cheapest average rate of $977 per year. It's worth noting, however, that the provider has limited options for add-on coverages.
In emergencies on the road, its roadside assistance can help cover the costs of towing, mechanical labor and locksmith services. It also provides coverage for gas, oil, battery deliveries and tire changes if you find yourself stranded. If your Subaru Outback is undergoing repairs after a covered loss, State Farm's rental car and travel reimbursement coverage can cover the rental costs within certain limits and up to $500 for travel expenses, including food and lodging.
Read MoneyGeek's State Farm Auto Insurance Review
MoneyGeek Runner-Up: GEICO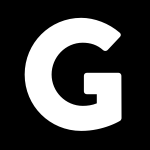 pros
Charges the second-cheapest annual rate at $1,024
Above-average customer satisfaction score
Offers unique add-on coverages like mechanical breakdown insurance (MBI)
cons
Does not provide original equipment manufacturer (OEM) coverage
Low claims management rating
COMPANY HIGHLIGHTS
GEICO is the second-best option for Subaru Outback insurance. The company also stands out for balancing affordable premiums with quality customer service in addition to offering valuable add-on coverages like mechanical breakdown insurance (MBI).
Adding GEICO's MBI to your policy guarantees you better coverage at a lower price than typical dealer-extended warranties. This comprehensive coverage extends to all parts and systems of your Subaru Outback. Your vehicle must be less than 15 months old and have fewer than 15,000 miles to qualify for MBI.
The insurer also offers accident forgiveness, which helps prevent a rate increase following your first at-fault accident. You can purchase this coverage or earn it by driving for five years or more without an accident. It's worth noting that this coverage is unavailable in some states, including California, Connecticut and Massachusetts.
Read MoneyGeek's GEICO Auto Insurance Review
Cost of Insuring a Subaru Outback by Model Year
A vehicle's age plays a significant role in its average cost of car insurance. For example, a Subaru Outback released in 2022 costs $1,309 per year to insure, whereas a 2009 model only costs around $1,083 per year. A newer model can drive up your insurance rates because its value has yet to depreciate.
Aside from your car's age, insurance rates can also depend on the provider you purchase your policy from. State Farm is the cheapest insurance company for a 2009 Subaru Outback, with full coverage policies averaging $894 per year. Nationwide is the least expensive option for 2022 models at an annual rate of $1,049 for the same coverage level.
Cost of Insuring a Subaru Outback for 16- to 25-Year-Olds
Car insurance for teens is much more expensive than policies for those in their 30s and 40s because younger drivers lack experience on the road. A 16-year-old will spend roughly $5,347 per year to insure a Subaru Outback, whereas a 40-year-old will only pay about $1,180 per year. Fortunately, rates for teens tend to decrease as they age and stabilize in their 20s.
The best way to find the cheapest car insurance provider is to compare quotes. For full coverage, State Farm offers the lowest average rate for a 16-year-old driving a 2022 Subaru Outback at $3,452 per year. Progressive's policy is the most expensive, costing $7,895 annually.
These rates are for individual teen policies. Adding a teenager to an existing family policy makes more sense because it can save you thousands of dollars each year on premiums.
How Does Location Affect the Cost of Subaru Outback Insurance?
Your location can also influence the cost of your car insurance. Idaho offers the lowest car insurance rates, with an average of $299 per year, while Florida has the highest rates, averaging around $1,058 annually. When shopping for Subaru Outback insurance, we recommend obtaining quotes from multiple providers to ensure you find the most affordable options available in your state.
Frequently Asked Questions About Subaru Outback Insurance
You may have concerns and inquiries about affordability and service quality while shopping for Subaru Outback insurance. We've answered some commonly asked questions to assist in your search.
About Mark Fitzpatrick
---
---