Subaru Impreza insurance costs are influenced by the driver's age and the model year. For instance, a 40-year-old driver insuring a 2009 Subaru Impreza should expect to pay an average of $1,310 per year, while insuring a 2022 model will cost approximately $1,464 annually. However, rates for a 16-year-old driver are significantly higher, with insurance for a 2009 Subaru Impreza averaging $5,981 per year and a 2022 model averaging $6,547 per year.
MoneyGeek has also ranked the best auto insurance providers that offer cost-effective rates and top-notch service.
Car Insurance
Costs
Subaru Impreza
2023
Average Cost and Cheapest Companies for Insuring a Subaru Impreza
The average cost of insuring a Subaru Impreza is $1,388 per year. However, your choice of provider can significantly affect this amount. State Farm offers the lowest annual cost for a full coverage policy at $1,089, while Farmers charges the highest average rate at $1,683 per year.
For minimum coverage policies, GEICO is the most cost-effective option with an annual cost of $473, while Farmers is the most expensive at an average rate of $724 per year. Comparing multiple quotes from different insurers can help you find the cheapest car insurance policy that suits your needs.
Is a Subaru Impreza Expensive to Insure?
Insurance companies consider many factors to determine Subaru Impreza insurance costs. These factors include the car's model year, repair costs, theft rates, location and more. Due to its modest value, MSRP of $21,090, and low horsepower, the Subaru Impreza is considered cheap to insure. Cars with lower horsepower are usually less prone to major accidents, making them more affordable to insure.
Best Companies for Insuring a Subaru Impreza
Aside from cost, it's vital to consider aspects like customer satisfaction and claims management when buying insurance for your Subaru Impreza. The best Subaru Impreza insurance providers are:
State Farm: MoneyGeek score of 90 out of 100 ($1,089 per year)
GEICO: MoneyGeek score of 89 out of 100 ($1,156 per year)
State Farm's exceptional customer satisfaction and affordability scores indicate that the company delivers quality service and value at a low price, making it the best car insurance provider for Subaru Impreza.
MoneyGeek Top Pick: State Farm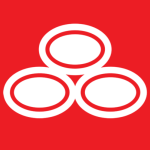 pros
Offers the cheapest rates for the Subaru Impreza among the providers in our analysis
Second-highest customer satisfaction score
Provides roadside assistance and rental car coverage
cons
Poor claims management rating
Does not offer original equipment manufacturer (OEM) coverage or gap insurance
COMPANY HIGHLIGHTS
MoneyGeek found that State Farm is the best Subaru Impreza insurance company thanks to its exceptional customer service and affordable rates. Although it doesn't provide a wide range of coverage options, it does offer some beneficial add-ons to Subaru Impreza drivers.
State Farm offers rental car coverage, which is an additional service that can offer financial protection if you damage a rental car or cause an accident. You'll be protected for up to the chosen limit for rental car costs and travel expenses of up to $500.
State Farm's roadside assistance add-on covers the cost of towing your car to the closest repair facility and providing gas, oil, a new battery or a new tire when your car breaks down.
Read MoneyGeek's State Farm Auto Insurance Review
MoneyGeek Runner-Up: GEICO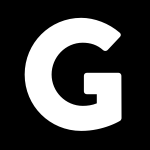 pros
Placed second for affordability
Third-best customer satisfaction score
Offers accident forgiveness and mechanical breakdown insurance (MBI)
cons
Doesn't provide original equipment manufacturer (OEM) coverage
Received poor claims handling score
COMPANY HIGHLIGHTS
GEICO is the second-best car insurance provider for Subaru Impreza drivers, offering affordable coverage and good customer service. Although GEICO may not have the best claims handling efficiency compared to other providers, it offers various useful coverage options for most drivers.
GEICO's mechanical breakdown insurance (MBI) is an excellent choice for those with a newer Subaru Impreza. It covers repairs for all mechanical parts of your car, as long as it's less than 15 months old with fewer than 15,000 miles. This coverage offers comprehensive protection at a lower cost compared to extended warranties provided by dealerships.
GEICO also offers accident forgiveness, which can be purchased or earned by drivers who have not been in an accident for at least five years. With accident forgiveness, your insurance premiums will not increase after your first at-fault accident.
Read MoneyGeek's GEICO Auto Insurance Review
Cost of Insuring a Subaru Impreza by Model Year
The average cost of car insurance for a 2009 Subaru Impreza is $1,310 annually, while coverage for a 2022 model costs $1,464 per year. There is a $154 difference because insurance providers consider newer cars to have a higher risk of getting into accidents, being stolen or damaged, leading to higher premiums.
Subaru Impreza insurance costs are affected by the model year and your chosen insurance provider. State Farm provides the most affordable full coverage rates for both the 2009 and 2022 Subaru Impreza models, with rates of $1,074 and $1,193, respectively.
Cost of Insuring a Subaru Impreza for 16- to 25-Year-Olds
Typically, car insurance premiums are significantly higher for teenage drivers and those in their 20s compared to drivers who are 30 years or older. For a full coverage policy, Subaru Impreza insurance costs for 16-year-old drivers is around $6,100 per year, while for a 40-year-old driver, it's about $1,344 per year. However, as drivers age through their teenage years, the cost of teen car insurance decreases, but it tends to level off in their 20s.
Adding a teen driver to a family plan is usually the most cost-effective way to insure them, as individual plans can be considerably more expensive. For a 16-year-old driver of a 2022 Subaru Impreza, State Farm offers the cheapest full coverage rate for an individual plan at $3,794 per year, while Farmers provides the most expensive rate at around $9,319 per year. It's essential to compare teen car insurance rates from different providers to find the best option.