Age can have a huge impact on a car insurance premium. For instance, a 16-year-old spends around $15,515 per year for full coverage with a 2020 Porsche Taycan, while a 40-year-old only pays roughly $3,350 annually. For a 2022 model, we found that a 16-year-old spends around $14,718 per year, whereas a 40-year-old only has to pay roughly $3,093.
Aside from the cost, there are other equally important factors to consider when purchasing auto insurance. To give you a more comprehensive analysis, MoneyGeek evaluated the best insurance providers for a Porsche Taycan based on affordability, service quality and claims management.
Car Insurance
Costs
Porsche Taycan
2023
Average Cost and Cheapest Companies for Insuring a Porsche Taycan
On average, it costs $3,200 a year to insure a Porsche Taycan. However, your actual rate can vary depending on the insurance provider. MoneyGeek found that GEICO offers the cheapest full coverage policy at around $1,325 per year, while Farmers is the most expensive provider at roughly $4,681 per year.
For minimum coverage, State Farm is the most affordable company, charging an average annual premium of $479, whereas Farmers is again the least affordable at around $1,376 yearly. This highlights the importance of comparing quotes when looking for the cheapest car insurance.
Is a Porsche Taycan Expensive to Insure?
As an all-electric sports car, the Porsche Taycan is expensive to insure largely due to its high value — the 2022 model had an MSRP of $84,050. Also, sports cars and electric vehicles can be quite expensive to insure than regular cars because they cost more to replace or repair. And sports car drivers may pose a higher risk of causing accidents because of their road habits. These factors combined keep the Porsche Taycan from having a low auto insurance cost.
Best Companies for Insuring a Porsche Taycan
The best car insurers for a Porsche Taycan offer the optimal blend of affordability and great service and claims experience. We found that the best auto insurance providers for a Porsche Taycan are the following:
GEICO: MoneyGeek score of 90 out of 100 ($1,325 per year)
State Farm: MoneyGeek score of 87 out of 100 ($2,280 per year)
GEICO offers the cheapest full coverage rate and ranks highly on customer satisfaction, making it the clear winner out of the seven major insurance providers in our study. With GEICO, you'll receive the most affordable rate for your Porsche Taycan alongside great service.
MoneyGeek Top Pick: GEICO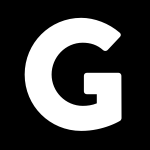 pros
Has the average cheapest full coverage premium
Provides good customer service
Offers roadside assistance, accident forgiveness and mechanical breakdown insurance as add-ons
cons
Below-average claims management rating
No original equipment manufacturer (OEM) coverage
COMPANY HIGHLIGHTS
GEICO is our winner for the best insurance provider for a Porsche Taycan, with its good service and highly affordable full coverage premium.
GEICO is the cheapest insurer in our study, and policy buyers could purchase a few useful coverages as add-ons. GEICO's mechanical breakdown insurance (MBI) covers all of your car's parts and systems at a lower cost compared to a typical dealer's extended warranty. To get it, you must have a new or leased car that's less than 15 months old and has less than 15,000 miles on the odometer.
We also recommend GEICO's roadside assistance coverage. It pays for the cost of flat tires, towing, jumpstarts and lockout services. Depending on which state you live in, you may purchase or earn GEICO's accident forgiveness coverage, which guarantees that your insurance rate won't go up after your first at-fault accident.
Read MoneyGeek's GEICO Auto Insurance Review
MoneyGeek Runner-Up: State Farm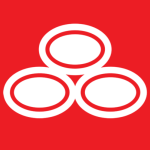 pros
Second average-cheapest full coverage premium
Ranked second in customer satisfaction
cons
Below-average rating for claims management
Doesn't offer original equipment manufacturer (OEM) coverage or gap insurance
COMPANY HIGHLIGHTS
State Farm offers the second-most affordable full coverage premium for a Porsche Taycan while maintaining top-notch customer service. It also has an impressively long selection of discounts that could make your policy even more affordable.
State Farm's basic add-on coverages provide good value for money, although the line-up is very limited. For instance, roadside assistance covers towing, mechanical labor and locksmith services. It also takes care of the delivery of items such as tires, gas, battery or oil, but note that the coverage excludes the cost of the delivered items.
If you purchase rental car coverage on your State Farm policy, it pays for a rental car up to policy limits and, in some situations, up to $500 in travel reimbursement, including meals, lodging and other transportation costs, if your car gets damaged in a covered accident. You also have up to $500 towards your deductible if you experience an at-fault accident in the rental car.
Read MoneyGeek's State Farm Auto Insurance Review
Cost of Insuring a Porsche Taycan by Model Year
Your vehicle's age or model year can affect the average cost of your car insurance. A car's value depreciates over time; that's why newer models are typically more expensive to insure than older ones. We found the opposite to be true for a Porsche Taycan, where a full coverage policy for a 2020 model averages $3,350 per year — but this rate goes down by around $257 for a 2022 model, costing roughly $3,093 annually.
The average cost of car insurance typically varies by model year and provider. We found that GEICO offers the lowest annual premium for a Porsche Taycan, with full coverage costing an average of $1,356 for a 2020 model and $1,330 for a 2022 model.
Cost of Insuring a Porsche Taycan for 16- to 25-Year-Olds
Your age can have a huge impact on your car insurance rate, with teens and young adults paying more than those 30 and above. Teen car insurance especially tends to be much more expensive compared to rates for middle-aged drivers.
For instance, a 16-year-old who purchases a full coverage policy for a Porsche Taycan pays a whopping $14,700 per year on average, but a 40-year-old driver who purchases the same policy only has to spend around $3,198 yearly.
The good news is that teen rates decrease each year and even out when you hit your 20s.
Even for the same make and model, you'll typically notice huge differences in quotes from different providers as a teen driver. That's why it's always worth investing time and effort to shop for rates from multiple providers if you want to find the best deal.
We found that 16-year-old drivers with a 2022 Porsche Taycan will get the cheapest full coverage policy from GEICO at around $6,114 per year. Farmers is the most expensive insurer at an average annual cost of $22,782.
The above teen car insurance rates are for individual policies, but a smarter strategy that could help save up to thousands of dollars per year on car insurance is to simply add the teen driver to a family policy. Plus, it is usually illegal for a teen under 18 to purchase car insurance without an adult co-signer.
How Does Location Affect the Cost of Porsche Taycan Insurance?
The city where you live can have a significant influence on your auto insurance rate. Costs vary by state, with Idaho being the cheapest state to insure a car and New York as the most expensive, based on average rates. You'll save time shopping for Porsche Taycan car insurance if you already have a shortlist of the most affordable insurers in your area. Use MoneyGeek's research data to quickly narrow down your choices.
Frequently Asked Questions About Porsche Taycan Insurance
Here are MoneyGeek's answers to the top questions that a Porsche Taycan future or current driver has about cost and service quality.
About Mark Fitzpatrick
---
---