Compare the Cost of Nissan Sentra Insurance by Model Year and Company
---
Compare Rates and Save on Car Insurance
By Mark Fitzpatrick, Content Director
Edited by
Jonathan Ramos
Policy rates depend heavily on your age. MoneyGeek found that a 16-year-old driver pays an average of $6,128 annually to insure a 2009 Nissan Sentra — but 40-year-old drivers insuring the same year only pay $1,320. A 16-year-old can expect to pay $7,290 annually to insure a 2022 model, while a 40-year-old will pay a yearly average of $1,611.
We also gathered information about the best insurance providers that balance affordability with service and claims handling.
Car Insurance
Costs
Nissan Sentra
2023
Average Cost and Cheapest Companies for Insuring a Nissan Sentra
On average, Nissan Sentra owners pay $1,491 per year for car insurance. However, the actual price you'll pay depends on the insurance provider you choose. State Farm carries the least expensive full coverage policy for a Nissan Sentra at an average annual price of $1,090. Farmers is the most expensive, charging an average of $1,762 annually.
For minimum coverage, you'll also find the cheapest rates with State Farm, which charges $499 annually. Farmers has the most expensive rates, as its policies cost an annual average of $849. You can find the cheapest car insurance policies by shopping around and comparing rates.
Is a Nissan Sentra Expensive to Insure?
The insurance providers consider a variety of factors when determining how much to charge for Nissan Sentra insurance. With an MSRP of $20,905 for the 2022 model year and data from the National Highway Traffic Safety Administration (NHTSA) indicating a relatively higher theft rate for this model, insurers may set moderately higher rates for coverage.
Best Companies for Insuring a Nissan Sentra
While considering the annual rates offered by various providers is crucial when shopping for a car insurance policy, it is equally important to identify the best auto insurance providers based on their customer service and efficient claims management.
MoneyGeek found the companies offering the best car insurance for the Nissan Sentra to be:
State Farm: MoneyGeek score of 90 out of 100 ($1,090 per year)
GEICO: MoneyGeek score of 88 out of 100 ($1,181 per year)
State Farm scored the highest for affordability and came second for customer satisfaction among its competitors, indicating that it provides policyholders with an overall positive experience at a reasonable price point.
MoneyGeek Top Pick: State Farm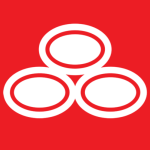 pros
Offers the most affordable premiums among competitors
Second-highest customer satisfaction rating
Offers essentials like rental car reimbursement and roadside assistance
cons
Limited selection of add-on coverage options
COMPANY HIGHLIGHTS
MoneyGeek picked State Farm as the best option for insuring a Nissan Sentra, as the company offers the lowest rates among the insurance providers we compared. It also has a high customer satisfaction score, indicating that it resolves policyholder complaints promptly. While you won't find many unique coverage options with this insurer, essential standard coverages like rental car reimbursement and roadside assistance are available with State Farm.
Adding rental car and travel reimbursement coverage can be beneficial when your vehicle is undergoing repairs, and you require a rental vehicle. This coverage can help with car rental and transportation costs up to a predetermined limit. Additionally, if an accident involving the rental car occurs, it may even cover up to $500 of your deductible.
Its roadside assistance coverage helps pay for various expenses you may incur in an unexpected breakdown. This coverage includes costs for mechanical labor, locksmith labor, towing services and oil, gas or battery delivery.
Read MoneyGeek's State Farm Auto Insurance Review
MoneyGeek Runner-Up: GEICO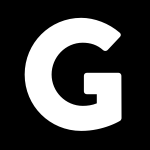 pros
Charges the second-cheapest annual rates
Third-best customer satisfaction rating
Provides mechanical breakdown insurance (MBI) and other common coverage options
cons
Poor claims management score
COMPANY HIGHLIGHTS
GEICO is a suitable choice for insuring a Nissan Sentra, offering the second-cheapest rates and receiving positive ratings for customer satisfaction. In addition to standard coverages, GEICO provides mechanical breakdown and classic car insurance.
Mechanical breakdown insurance is a unique coverage option that offers more protection than a typical dealer's extended warranty. Not only does MBI cost less, but it also provides coverage for all systems and parts of your car. It can be added to your plan if you own or lease a new car that's less than 15 months old with fewer than 15,000 miles.
GEICO also offers standard options like accident forgiveness, which ensures that your premiums do not increase after an at-fault accident. You can purchase or earn this coverage if you're over 21 and maintain an accident-free driving record for at least five years.
Read MoneyGeek's GEICO Auto Insurance Review
Cost of Insuring a Nissan Sentra by Model Year
Nissan Sentra owners with a 2009 model can expect to pay around $1,320 per year, while the average car insurance cost for 2022 models is higher at $1,611 per year. Insurance companies typically charge higher premiums for newer models due to their increased values and replacement costs. On the other hand, older cars tend to depreciate in value over time, resulting in relatively lower insurance costs.
Your car's model year and the insurer you buy your policy from determine your average cost of car insurance. State Farm offers the most affordable rates for a 2009 Nissan Sentra at $965 per year. It's also the cheapest option for a 2022 model, charging an annual $1,295.
Cost of Insuring a Nissan Sentra for 16- to 25-Year-Olds
On average, car insurance rates for teenagers and young adults are much more expensive than for drivers in their 30s and older. Coverage for 16-year-old motorists costs $6,596 annually, while 40-year-olds pay an annual average of $1,435 per year.
As teen drivers age, policy prices generally decrease and tend to level off during their 20s.
Teens buying individual plans will pay higher rates, so the most affordable way to insure a teenager is to add them to a family plan. State Farm offers the cheapest rates for a 16-year-old insuring a 2022 Nissan Sentra at $4,158 annually. Farmers charges the most expensive rates for the same model at $9,987 per year.
We advise shopping around and comparing rates to find the cheapest and most suitable teen car insurance policies.
How Does Location Affect the Cost of Nissan Sentra Insurance?
The cost of your insurance policy will be influenced by your car's model year and your age. Note that your location can sometimes have an even more significant impact on the policy cost.
The most affordable auto insurer also differs based on your location. MoneyGeek found that Idaho is the least expensive state for car insurance, with an annual cost of $299. Florida stands out as the most expensive state, with a cost of $1,058 per year.
We recommend gathering quotes from the cheapest car insurance companies in your area when looking to insure your Nissan Sentra.
Frequently Asked Questions About Nissan Sentra Insurance
When drivers explore car insurance costs for a Nissan Sentra, they often inquire about affordability and service quality. We answered some frequently asked questions regarding these topics.
About Mark Fitzpatrick
---
---