Your age plays a major role in determining the insurance costs for your Nissan Rogue. For example, a 16-year-old driver insuring a 2009 model can expect an average annual price of $5,616, while a 40-year-old driver would pay around $1,216. Likewise, for the 2022 model, a 16-year-old driver would pay approximately $6,826 annually, while a 40-year-old would only pay $1,524.
However, while cost is important, it shouldn't be your only consideration. MoneyGeek also compared the best insurance companies for a Nissan Rogue based on pricing, quality of service and claims experience.
Car Insurance
Costs
Nissan Rogue
2023
Average Cost and Cheapest Companies for Insuring a Nissan Rogue
While the average annual insurance rate for a Nissan Rogue is $1,380, your actual costs will vary based on your chosen insurance company. For instance, State Farm provides the cheapest full coverage auto insurance at $1,101, while Farmers charges the most for the same policy at $1,587.
For minimum coverage auto insurance, State Farm again offers the most affordable rate at $491 per year, while Farmers charges the most expensive rate of $781 per year. You should compare prices from various insurance companies to find the cheapest car insurance rates.
Is a Nissan Rogue Expensive to Insure?
When assessing Nissan Rogue insurance costs, providers take various factors into account, such as the model year, repair expenses, theft rates and location. With a low MSRP of $24,945, insuring a Nissan Rogue is relatively inexpensive compared to other vehicles in the same class. This is likely due to the vehicle's lower value, low theft risk and affordable maintenance and repair costs.
Best Companies for Insuring a Nissan Rogue
When looking for the best Nissan Rogue insurance provider, it's important to consider affordability, client satisfaction and claims handling. MoneyGeek found that these providers offer the best car insurance for the Nissan Rogue:
State Farm: MoneyGeek score of 90 out of 100 ($1,101 per year)
GEICO: MoneyGeek score of 89 out of 100 ($1,122 per year)
State Farm provides the most affordable rates among the seven insurance providers we analyzed and ranks second in customer satisfaction. With this company, you can save money while still receiving top-notch service.
MoneyGeek Top Pick: State Farm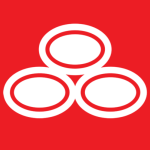 pros
Most affordable insurer out of seven companies
Second-best service quality
Provides roadside assistance and rental car coverage
cons
Poor claims management score
Doesn't offer better car replacement, new car replacement or accident forgiveness
COMPANY HIGHLIGHTS
Of the insurance providers we looked at, State Farm is the best Nissan Rogue insurance company, with the cheapest rate of $1,101 per year. It also ensures excellent customer service, earning the second-highest rating in this category. However, State Farm falls short in terms of claims handling efficiency, and it does not offer add-ons like new car replacement or accident forgiveness.
State Farm does offer rental car coverage as an optional add-on service that provides financial protection if you damage a rental car or cause an accident. With a specified limit for rental car costs, you'll also be covered for travel expenses, including meals and lodging, up to $500.
The insurer also offers roadside assistance coverage, which pays for the delivery of gas, oil and batteries, towing services and tire changes if your car breaks down.
Read MoneyGeek's State Farm Auto Insurance Review
MoneyGeek Runner-Up: GEICO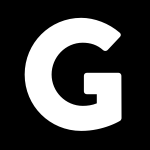 pros
Second-cheapest rate out of seven insurers
Provides considerably good customer service
Offers mechanical breakdown insurance (MBI) and accident forgiveness coverage options
cons
Doesn't offer gap insurance or better car replacement
Below-average claims management score
COMPANY HIGHLIGHTS
GEICO offers a competitive average rate of $1,122 per year and good customer service, making it an excellent alternative for the best car insurance for Nissan Rogue drivers. However, GEICO has a below-average rating for handling claims and lacks coverage options like gap insurance and better car replacement.
The company offers a unique add-on called mechanical breakdown insurance, which provides superior protection at a lower cost than a standard extended warranty. MBI covers all components and parts of your vehicle, reducing your out-of-pocket expenses for unexpected car repairs.
GEICO also provides accident forgiveness coverage, which is a practical option. With this add-on, your first at-fault accident will not result in a premium increase. Accident forgiveness coverage is available to drivers aged 21 and above who drive for five years without an accident.
Read MoneyGeek's GEICO Auto Insurance Review
Cost of Insuring a Nissan Rogue by Model Year
For the Nissan Rogue, the average annual cost of full coverage insurance is $1,216 for a 2009 model and $1,524 for a 2022 model. The age of your vehicle can impact Nissan Rogue insurance costs because cars tend to lose value over time.
The average cost of car insurance can vary depending on the insurance provider. State Farm provides the lowest annual insurance rate for the Nissan Rogue at $944 for the 2009 model, while GEICO is the most affordable for the 2022 model at $1,226 per year.
Cost of Insuring a Nissan Rogue for 16- to 25-Year-Olds
Insurers consider both the driver's and the car's ages when calculating the total insurance premium cost. In some cases, younger drivers may have higher insurance premiums than those in the 30-40 age group. Nissan Rogue insurance costs 16-year-old drivers $6,099 compared to $1,337 for a 40-year-old driver — a difference of $4,762. Insurance rates for teenage drivers tend to decrease as they reach their 20s.
Comparing car insurance rates from multiple providers is crucial when adding a teen driver to a family plan since individual policies can be considerably more expensive. State Farm offers the cheapest full coverage rate for a 16-year-old driver of a 2022 Nissan Rogue at $4,250 per year, while Farmers offers the costliest rate at around $8,969 per year. We recommend obtaining and comparing rates from various providers to find the best teen car insurance.
How Does Location Affect the Cost of Nissan Rogue Insurance?
Nissan Rogue insurance costs are also influenced by the location where the vehicle is primarily driven and other factors like the driver's age and the car's model year. For instance, the average insurance premiums for a Nissan Rogue can range from as low as $299 per year in Idaho to as high as $1,058 per year in Florida. MoneyGeek recommends obtaining quotes from multiple insurers in your state to find the best and most cost-effective insurance coverage for your Nissan Rogue.
Frequently Asked Questions About Nissan Rogue Insurance
MoneyGeek answered some common questions when purchasing auto insurance for a Nissan Rogue, focusing on the importance of the coverage's price and quality.
About Mark Fitzpatrick
---
---