Insurance rates can vary depending on your age. For instance, insuring a 2022 Nissan Pathfinder costs an average of $7,210 per year for a 16-year-old driver, while a 40-year-old driver pays about $1,606 per year. Similarly, insuring a 2009 Nissan Pathfinder costs a 16-year-old driver around $5,688 per year, while a 40-year-old driver only pays around $1,229 per year.
MoneyGeek also rated the top insurers that balance cost with service and claims experience.
Car Insurance
Costs
Pathfinder
2023
Average Cost and Cheapest Companies for Insuring a Nissan Pathfinder
Nissan Pathfinder insurance costs an average of $1,435 per year, but comparing rates from different providers can help you find the cheapest auto insurance. For full coverage, State Farm is the cheapest option at $1,165 per year, while Farmers is the most expensive at $1,631 per year. For minimum coverage, State Farm is once again the cheapest option at $479 per year, and Farmers is the most expensive at $806 per year.
Is a Nissan Pathfinder Expensive to Insure?
Car insurance companies use many factors to determine Nissan Pathfinder insurance costs, including the driver's age, driving history and location, as well as the vehicle's age, theft rates and value. Nissan Pathfinders are generally considered moderate to insure compared to other SUVs in its class. Certain models, such as older or less expensive Pathfinders, may also be cheaper to insure due to their lower value, repair costs or theft rates.
Best Companies for Insuring a Nissan Pathfinder
While cost is an important factor to consider when looking for the best car insurance for your Nissan Pathfinder, you'll also want to look for an insurer with a reputation for great service and claims management.
The best Nissan Pathfinder insurance providers include:
State Farm: MoneyGeek score of 90 out of 100 ($1,165 per year)
GEICO: MoneyGeek score of 89 out of 100 ($1,197 per year)
State Farm scored the highest for affordability and received the second-highest score for customer satisfaction in our comparison group, indicating that policyholders generally receive great customer service at a reasonable cost.
MoneyGeek Top Pick: State Farm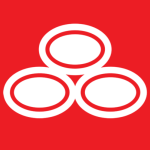 pros
Ranked first for affordability
Has a high customer satisfaction score
cons
Does not offer custom parts coverage
Has a poor claims management rating
COMPANY HIGHLIGHTS
State Farm combines affordable rates with excellent service, making it a great option for Nissan Pathfinder drivers. Its coverage options are limited, but it offers two essential coverages that most drivers can benefit from.
The first is car rental reimbursement coverage, which pays for rental car expenses up to a chosen limit if your car is damaged in an accident and needs to be repaired. This coverage can also cover travel expenses, such as meals, lodging and transportation, up to $500.
State Farm also offers the option of adding roadside assistance to your policy. This can be a lifesaver if your car breaks down or you run into other problems while driving. It covers several services, such as mechanical labor for up to one hour at the place of the breakdown or towing to the nearest repair shop. It also provides delivery of gas, oil, batteries and tires, but the cost of these items is not covered.
Read MoneyGeek's State Farm Auto Insurance Review
MoneyGeek Runner-Up: GEICO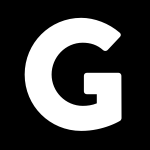 pros
Ranked second for affordability
Earned high customer satisfaction ratings
Offers accident forgiveness and mechanical breakdown insurance (MBI)
cons
Has a below-average claims management score
COMPANY HIGHLIGHTS
GEICO is a great choice for Nissan Pathfinder drivers who value affordability and customer satisfaction, as it ranked highly in both categories in our study. Additionally, GEICO offers various add-on coverage options, including accident forgiveness and MBI.
MBI is an excellent alternative to the typically expensive dealer extended warranty, as it provides better coverage at a lower price. It covers all parts and systems of your car, not just the specific items covered by most dealer warranties. MBI is available for new or leased vehicles that are less than 15 months old and have less than 15,000 miles.
Meanwhile, accident forgiveness is available in all states, except California. With accident forgiveness, your insurance rate won't increase after your first at-fault accident. You can either purchase this coverage or earn it if you're over 21 and remain accident-free for five years or more.
Read MoneyGeek's GEICO Auto Insurance Review
Cost of Insuring a Nissan Pathfinder by Model Year
The average cost of car insurance for a 2009 model Nissan Pathfinder is $1,229, while the cost of insuring a 2022 model is $1,606 per year. Newer cars tend to be more expensive to insure due to their higher value and repair costs.
Keep in mind that average insurance rates will vary by insurer and model year. State Farm has the cheapest full coverage rates for 2022 model Nissan Pathfinders at $1,402 per year, on average, and for 2009 models at $932 per year.
Cost of Insuring a Nissan Pathfinder for 16- to 25-Year-Olds
Car insurance is significantly more expensive for teens and young adults in their 20s compared to adults in their 30s and older. For instance, Nissan Pathfinder insurance costs for a 16-year-old are around $6,341 per year, while a 40-year-old driver can expect to pay an average of $1,390 per year. The cost of teen auto insurance decreases each year the driver ages in their teens and but tends to stabilize in their 20s.
The cheapest way for teens to get car insurance is to be included on a family plan, as individual plans are more expensive. For a 16-year-old with a 2022 Nissan Pathfinder, State Farm offers the cheapest individual policy rate at $4,479 per year, while Allstate is the most expensive at $9,617 per year. Teens and their families should shop around and compare rates from different insurers to find the cheapest teen car insurance that meets their coverage needs.
How Does Location Affect the Cost of Nissan Pathfinder Insurance?
While the model type, Nissan Pathfinder year and driver age are all key factors that impact the cost of car insurance, location can play a bigger role. Average premiums vary greatly among states, with Idaho having the lowest rates and Florida having the highest rates. When shopping for car insurance for a Nissan Pathfinder, we recommend gathering quotes from the cheapest insurers in your state to find the best rates.
Frequently Asked Questions About Nissan Pathfinder Insurance
If you're looking to buy insurance for your Nissan Pathfinder, you may have questions about how to find the best provider. To help you out, here are some commonly asked questions and answers.
About Mark Fitzpatrick
---
---