A 16-year-old driver insuring a 2009 Nissan Maxima pays around $6,225 annually. In comparison, a 40-year-old driver insuring the same vehicle will pay roughly $1,361 annually. On average, insuring a 2022 Nissan Maxima costs $1,891 annually for a 40-year-old driver and $8,511 per year for a 16-year-old driver. Aside from comparing costs, MoneyGeek also found the best insurance provider for a Nissan Maxima, which balances affordability with service and claims experience.
Car Insurance
Costs
Nissan Maxima
2023
Average Cost and Cheapest Companies for Insuring a Nissan Maxima
The average cost to insure a Nissan Maxima is $1,676 per year. However, insurance companies price their policies differently.
To insure a Nissan Maxima with full coverage, State Farm offers the cheapest car insurance at $1,282 per year, while Progressive is the most expensive, charging around $1,957 per year. Additionally, State Farm provides the least expensive minimum coverage at $494 per year, whereas Progressive charges the most at $778 per year.
Is a Nissan Maxima Expensive to Insure?
Aside from the driver's age and insurance provider, another factor that significantly affects the rates of a policy is the car make and model year. The Nissan Maxima has a moderate insurance cost. Some competing midsize sedans have significantly lower insurance rates. Even though the Maxima has outstanding crash ratings and isn't a particularly expensive vehicle, it has a very high theft rate that drives up its insurance costs.
Best Companies for Insuring a Nissan Maxima
When shopping for car insurance, price is only one of the many crucial factors to consider. MoneyGeek identified the best car insurance companies for Nissan Maxima drivers that provide excellent customer service and claims handling:
State Farm: MoneyGeek score 90 out of 100 ($1,282 per year)
GEICO: MoneyGeek score 88 out of 100 ($1,378 per year)
State Farm ranked first for affordability and second for customer satisfaction, making it our top choice for Nissan Maxima insurance. However, its claims management reputation is unimpressive.
MoneyGeek Top Pick: State Farm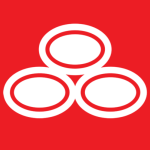 pros
Most affordable option for a Nissan Maxima
High customer satisfaction score
Offers rental car reimbursement and roadside assistance
cons
Very few coverage options
Poor claims management reputation
COMPANY HIGHLIGHTS
State Farm offers the best policy for Nissan Maxima owners. It's a highly affordable insurance provider with excellent customer service.
While State Farm lacks many common coverage options offered by its competitors, it does still have a couple of valuable add-ons. For instance, its rental car reimbursement coverage covers car rental expenses up to your chosen limits, along with up to $500 of travel expenses and up to $500 in deductible repayment if you cause an accident in your rental vehicle.
Although the Nissan Maxima is a reliable car, breakdowns can still happen. State Farm's emergency roadside service provides assistance if you have a flat tire, need a jump start or require towing. This coverage is available 24/7 and can be added to your policy for an additional cost.
Read MoneyGeek's State Farm Auto Insurance Review
MoneyGeek Runner-Up: GEICO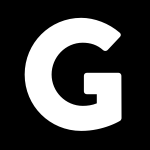 pros
Second-most affordable insurer for Nissan Maxima
Good customer satisfaction rating
Offers unique mechanical breakdown insurance and accident forgiveness
cons
Doesn't offer gap insurance, deductible modification or new car replacement coverage
Mediocre claims management reputation
COMPANY HIGHLIGHTS
GEICO is a popular insurance provider and another great choice for Nissan Maxima owners. It ranked right behind State Farm for affordability and customer satisfaction and scored higher than State Farm for claims management.
Mechanical breakdown insurance (MBI) from GEICO adds an extra layer of protection for you and your vehicle. It provides superior coverage at a lower rate than a dealer's extended warranty, and it also includes all parts and systems. You can purchase MBI if your Maxima is less than 15 months old and has less than 15,000 miles.
GEICO's accident forgiveness stops your insurance rates from increasing after your first at-fault accident. You can buy this coverage or earn it if you're over 21 and have had no accidents in the last five years.
Read MoneyGeek's GEICO Auto Insurance Review
Cost of Insuring a Nissan Maxima by Model Year
Insurance for a 2022 Nissan Maxima is roughly $530 more expensive per year than for a 2009 model. The average cost of car insurance for a 2009 Nissan Maxima is $1,361 per year while covering a 2022 model costs $1,891 per year. Newer car models often have higher values, more expensive parts and higher rates of theft.
The average cost of car insurance can vary depending on the model year and insurer. State Farm provides the most affordable coverage for the 2009 Nissan Maxima at $1,015 and also has the lowest rate for a 2022 model at $1,529, on average.
Cost of Insuring a Nissan Maxima for 16- to 25-Year-Olds
Car insurance premiums can differ significantly based on age. Generally, teenagers and those in their 20s have to pay much higher premiums than adults over 30.
The reason for this is the higher risk that younger drivers pose to insurance companies. For instance, a 16-year-old Nissan Maxima driver pays an average of $7,332 per year for car insurance, while a 40-year-old driver pays $1,616 annually.
Due to the high cost of teen car insurance, it is essential for young drivers to drive safely and reduce their premiums over time.
Purchasing an individual car insurance policy for a teenager can be expensive, with rates often significantly higher than those for adults. To minimize costs, parents can consider adding their teen driver to the family policy.
For an individual plan, a 16-year-old driving a 2022 Nissan Maxima pays an average of $4,883 annually for coverage from State Farm, which is the cheapest option available. In contrast, Progressive is the most expensive insurer, charging $12,377 per year on average. To save money, it's advisable for teens and their families to compare multiple insurance providers to find the most affordable policy for their Nissan Maxima.
How Does Location Affect the Cost of Nissan Maxima Insurance?
Various factors play a crucial role in determining the cost of car insurance for a Nissan Maxima. While the make and model of the car and the driver's age have a significant impact, location is often the most crucial factor.
The most cost-effective insurance company for a Nissan Maxima can vary across states, with Idaho being the least expensive and Florida the most expensive. Compare quotes from several insurance providers in your state to find the most affordable option.
Frequently Asked Questions About Nissan Maxima Insurance
To clarify any confusion about cost or quality, MoneyGeek provides answers to some of the most frequently asked questions about the Nissan Maxima.
About Mark Fitzpatrick
---
---