Insuring a Nissan Frontier can have different costs depending on the driver and car's age. The annual premium for a 2009 model costs around $5,806 for a 16-year-old driver purchasing full coverage but only $1,245 for a 40-year-old driver. A 16-year-old might spend approximately $7,052 each year for a 2022 model, while a 40-year-old would pay about $1,544.
The cost of coverage is a consideration, but it shouldn't be the only one. Service and customer satisfaction were also part of the criteria MoneyGeek used to determine which auto insurance was the best for Nissan Frontier owners.
Car Insurance
Costs
Nissan Frontier
2023
Average Cost and Cheapest Companies for Insuring a Nissan Frontier
The annual insurance premium for a Nissan Frontier is around $1,401. Rates might change depending on the insurer. A full coverage insurance policy from State Farm costs around $1,089 per year, making it the most affordable option. The most expensive is from Farmers, which costs around $1,656 per year. For minimum coverage, State Farm comes in at $484, while Farmers costs $789.
Is a Nissan Frontier Expensive to Insure?
The Nissan Frontier falls in the moderate category when it comes to insurance prices. A contributing factor to its premium costs is the theft rates associated with this model. According to the latest data from the National Highway Traffic Safety Administration (NHTSA), the Nissan Frontier experiences above-average theft occurrences. Due to this heightened risk, insurance companies tend to charge higher rates on vehicles that are more frequently targeted by thieves.
Best Companies for Insuring a Nissan Frontier
To find the best car insurance, drivers must look at the cost as well as claims experience and customer service. The following companies provide top-notch insurance for Nissan Frontier owners who need full coverage:
State Farm: MoneyGeek score 90 out of 100 ($1,089 per year)
GEICO: MoneyGeek score 89 out of 100 ($1,149 per year)
State Farm can be a great option for auto insurance due to its proven track record of keeping customers happy with quality service and affordable premiums.
MoneyGeek Top Pick: State Farm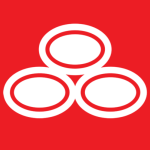 pros
The most affordable insurer
Good customer service score
Offers roadside assistance and rental car coverage
cons
Claims performance needs improvement
No accident forgiveness or original equipment manufacturer (OEM) coverage
COMPANY HIGHLIGHTS
State Farm offers auto insurance for all types of Nissan Frontier drivers and is usually competitively priced. We analyzed the provider's capability to offer quality service and found it offers outstanding performance in pricing and handling customer concerns. This is great for drivers who want adequate protection without compromising service quality.
This insurer provides customers with value and security thanks to personalized service nationwide. Its auto insurance can help drivers get ample support when on the road by providing roadside assistance, rental insurance and other features to minimize stress during a covered accident. Drivers who wish to save money can also opt for the many discount opportunities that State Farm offers.
It is important to note that State Farm's coverage options are limited, and customers may find the claims management process lacking.
Read MoneyGeek's State Farm Auto Insurance Review
MoneyGeek Runner-Up: GEICO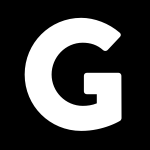 pros
Offers mechanical breakdown insurance (MBI)
Good customer service score
Second most affordable insurance
cons
Claims performance needs improvement
COMPANY HIGHLIGHTS
GEICO is a highly-rated provider for Nissan Frontier owners. The company provides affordable insurance rates and great customer service. Drivers can rely on this insurance company for flexible coverage that includes basic and required coverages like property damage liability and advanced coverages such as personal injury. This enables policyholders to select the type of protection they need and save costs in the long run.
GEICO's mechanical breakdown insurance (MBI) can be appealing to drivers because it provides comprehensive coverage for all parts and systems, not just a select few like most dealer extended warranties. This means that in the event of a breakdown, the policyholder will not have to pay exorbitant repair costs out of pocket. MBI is available at a lower cost than a typical dealer warranty, which is often more expensive due to its limited coverage.
Read MoneyGeek's GEICO Auto Insurance Review
Cost of Insuring a Nissan Frontier by Model Year
When estimating the average costs of car insurance for a Nissan Frontier, the model year can make a difference. Insurers often charge more for coverage on newer cars because of the greater cost to replace or repair them. Full coverage for a 2009 model year may cost about $1,245 each year. If you're looking to insure a 2022 model, you might pay around $1,544 annually.
The average car insurance cost can differ across insurance providers, but this isn't the case for the Nissan Frontier. For a 2009 model and full coverage, State Farm has the most affordable rate of approximately $962 annually. For the 2022 model year, State Farm offers the lowest rate, priced at around $1,121.
Cost of Insuring a Nissan Frontier for 16- to 25-Year-Olds
Auto insurance for teenage drivers is often more expensive than it is for people in their 30s and 40s. Full coverage insurance for a Nissan Frontier may cost as much as $6,280 per year for a 16-year-old driver and as little as $1,361 for a 40-year-old driver. Young drivers' rates drop dramatically after a few years of driving before leveling out in their 20s.
You may save money on insurance for a young driver by comparing quotes from many providers. The least expensive full coverage teen car insurance is offered by State Farm, costing just $3,578 per year for a 16-year-old, while the most expensive is offered by Farmers, costing an annual $9,632. These costs are for standalone policies, and teens might save money by joining their family's policy. It's important to note that teens under 18 may need a guardian's approval to get insurance coverage.