Car insurance rates can vary by age. For a 2009 Nissan Altima, a 16-year-old driver could pay up to $6,443 annually for full coverage, whereas a 40-year-old driver would pay a significantly lower rate of around $1,393 per year. Insuring a 2022 Nissan Altima costs $1,681 per year for a 40-year-old driver and a staggering $7,535 per year for a 16-year-old driver.
MoneyGeek even ranked the top insurers that balance affordability with service and claims management.
Car Insurance
Costs
Nissan Altima
2023
Average Cost and Cheapest Companies for Insuring a Nissan Altima
The average annual cost to insure a Nissan Altima is $1,551. However, because insurance companies have different pricing policies, you may receive a lower premium from one insurer vs. another for the same level of coverage.
State Farm offers the cheapest car insurance for full coverage on a Nissan Maxima, with a rate of $1,187 per year, while Farmers charges the highest at about $1,807 per year. In addition, State Farm provides the cheapest state minimum coverage for this vehicle, with an annual rate of $505, while Farmers is the most expensive, charging $829 per year.
Is a Nissan Altima Expensive to Insure?
Insurers will take a look at various factors to determine policy rates that match your risk profile. There are several factors that contribute to the Nissan Altima 2022 being moderately priced.
According to the National Highway Traffic Safety Administration (NHTSA), the Nissan Altima has an above-average theft rate. Vehicles with higher theft rates are riskier to insure and receive higher insurance premiums.
Best Companies for Insuring a Nissan Altima
When choosing a car insurance policy for your Nissan Altima, you need to consider factors beyond just the cost. MoneyGeek identified the best car insurance providers that offer affordable full coverage premiums, excellent customer service and comprehensive coverage options:
State Farm: MoneyGeek score 90 out of 100 ($1,187 per year)
GEICO: MoneyGeek score 80 out of 100 ($1,266 per year)
State Farm scored highly for customer satisfaction and offers the most cost-effective policies on average.
MoneyGeek Top Pick: State Farm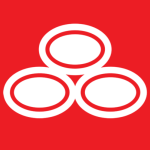 pros
Affordable option for Nissan Altima drivers
Received high satisfaction ratings for its service
Offers an essential list of coverage like rental car reimbursement and emergency roadside assistance
cons
No gap insurance coverage
Lower claims management score and few coverage options
COMPANY HIGHLIGHTS
State Farm is a well-established insurance provider with a strong reputation for offering comprehensive coverage and excellent customer service, making it an excellent choice for Nissan Maxima owners.
If you own a Nissan Altima, you might find that State Farm's optional coverages, such as car rental and travel expenses coverage and emergency roadside service coverage, meet your needs. The company also provides discounts that can help lower your insurance costs.
Car rental and travel expenses coverage helps pay for the cost of renting a car if your vehicle is in the shop after a covered accident. As long as you get your vehicle repaired by a company within State Farm's network, you don't have to pay the rental fees since State Farm will pay them directly. Travel expenses are covered up to $500 if your car isn't driveable and is 50 miles away from home.
Read MoneyGeek's State Farm Auto Insurance Review
MoneyGeek Runner-Up: GEICO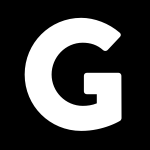 pros
Earned average customer satisfaction
Offers mechanical breakdown insurance and roadside assistance
cons
Received poor claims management reviews
COMPANY HIGHLIGHTS
GEICO is a well-known provider that Nissan Altima car owners may find appealing. The insurer is both affordable and provides great customer service.
You can take advantage of a number of essential and optional coverage that can be useful for the average driver. If you add on their optional coverage of 24/7 roadside assistance, you can get assistance with jump-starts, flat tire changes, towing and other services. For extra peace of mind, GEICO also offers mechanical breakdown insurance (MBI), which can help reduce out-of-pocket costs for unforeseen car repairs.
This insurer also offers coverage options, including rental car and/or travel reimbursement, accident forgiveness and classic car insurance. While it does score slightly better for claims management than State Farm, its customer service and affordability scores are lower.
Read MoneyGeek's GEICO Auto Insurance Review
Cost of Insuring a Nissan Altima by Model Year
Insuring a 2022 Nissan Altima costs $288 more per year than a 2009 Nissan Altima. More specifically, the average cost to insure a 2009 Altima with a full coverage policy is $1,393 annually, while it costs a 2022 Nissan Altima $1,681 per year to insure. This cost discrepancy can be attributed to several factors, including the newer model's increased value, pricier parts and heightened vulnerability to theft.
Your choice of insurance provider can have a significant impact on the cost of insuring a particular model year. For example, State Farm offers the most affordable coverage for a 2009 Nissan Altima, with an average premium of $1,014 per year for full coverage. GEICO provides the cheapest policy for a 2022 Nissan Altima at $1,370 per year.
Cost of Insuring a Nissan Altima for 16- to 25-Year-Olds
Insurance companies evaluate the driver's age when calculating car insurance premiums. Younger drivers, particularly teenagers and those in their 20s, typically have to pay more due to their higher risk of accidents.
Teen car insurance for a Nissan Altima is generally more expensive. A 16-year-old driver may pay an average of $6,817 per year for full coverage, while a 40-year-old driver may only pay $1,495. It's important for young drivers to understand that their insurance costs may decrease as they get older, with rates leveling out in their 20s.
Teenagers typically face high car insurance costs, particularly when purchasing an individual policy. To reduce teen car insurance expenses, add your teen driver to your family policy. Teens under 18 also might need a parent's approval to get insurance.
A 16-year-old driving a 2022 Nissan Altima getting their own policy could pay $4,490 per year from State Farm, which is the cheapest insurer. Farmers charges the most, with rates reaching up to $10,026 annually.
Shopping around for car insurance is crucial for young drivers and their families to obtain the best possible rates for their Nissan Altima.
How Does Location Affect the Cost of Nissan Altima Insurance?
Along with the model year and driver age, your location is a vital factor in determining insurance costs. The cheapest insurance provider for a Nissan Altima differs from state to state, with Idaho offering the lowest rates and Florida having the highest. To save money on your insurance policy, make sure to obtain quotes from various insurers in your state and compare them to select the most cost-effective option.
Frequently Asked Questions About Nissan Altima Insurance
If you're a Nissan Altima owner or planning to buy one, MoneyGeek offers answers to the most frequently asked questions about this car when it comes to insurance costs and quality.
About Mark Fitzpatrick
---
---